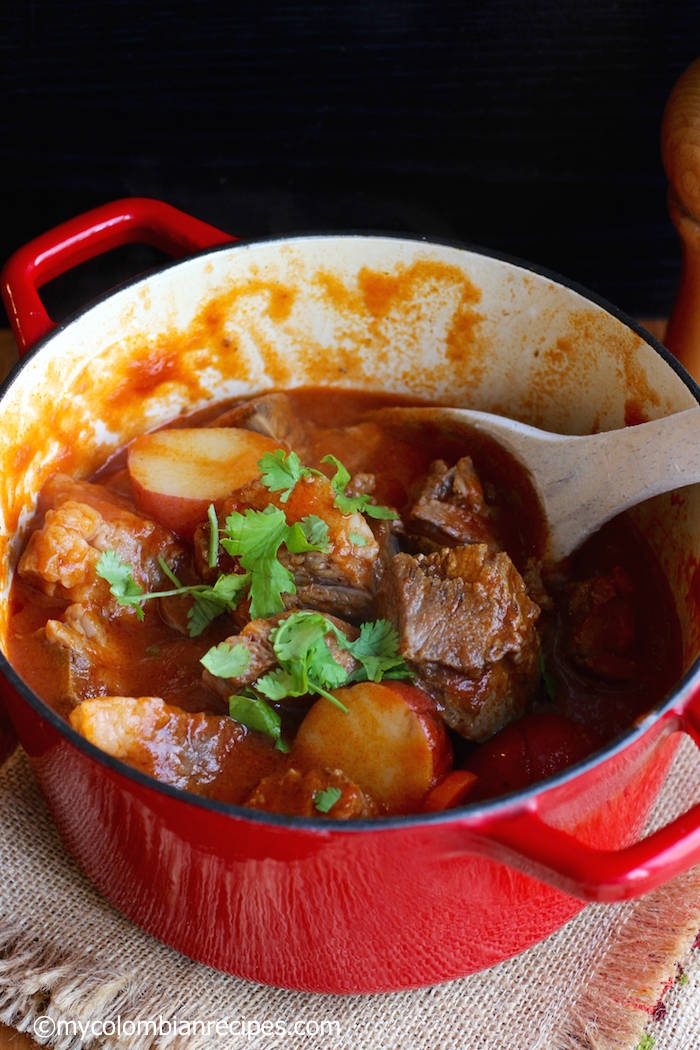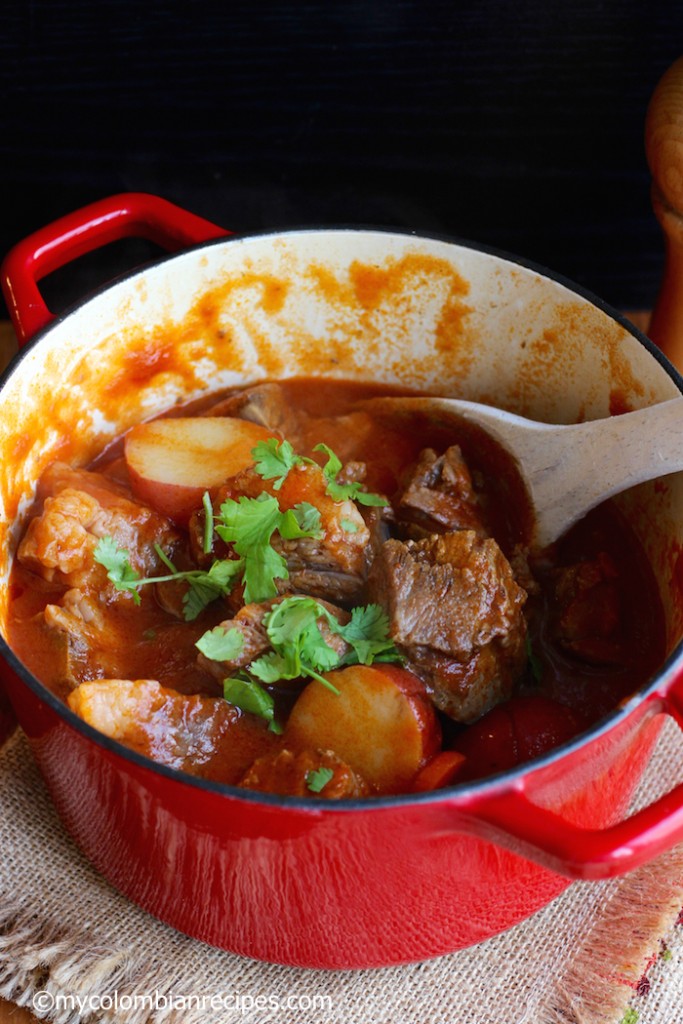 Beef cheek may not be a cut of beef that you're accustomed to using in your recipes, so let me tell you a little about this tasty, tender cut of beef. It needs to be slow cooked for a long time to achieve the desired tenderness. It absorbs flavors well, is rich and very simple to prepare. Don't be afraid to use beef cheek just because it may be foreign to you. This stew is very easy to make and full of flavor! Incredibly tender beef cheeks, potatoes and carrots, all swimming in a perfectly smooth and rich tomato sauce. Sounds wonderful to me!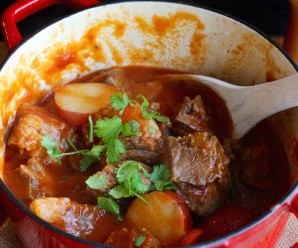 Beef Cheek Stew (Estofado de Cachetes de Res)
Ingredients
3

pounds

of Rumba Meats® beef cheek meat

trimmed and cut into small pieces

1

cup

of aliños sauce

see recipe here

2

large carrots

slice crosswise

Salt and pepper to taste

4

cups

beef stock

1

cup

tomato sauce

¼

teaspoon

cumin powder

6

small red potatoes

cut in half
Instructions
Place the beef cheeks in a dish, cover with ½ a cup of the aliños sauce, then let marinate for at least 6 hrs, or overnight.

Place the beef cheek pieces in a pot. Add the aliños sauce, tomato sauce, beef stock, salt, pepper, cumin powder and bring to a boil. Cover and reduce the heat to medium-low, cover and let it cook for about 2 hours.

Add the potatoes and carrots. Cover and cook for an additional 30 minutes or until the beef cheeks, potatoes and carrots are tender. Serve with white rice.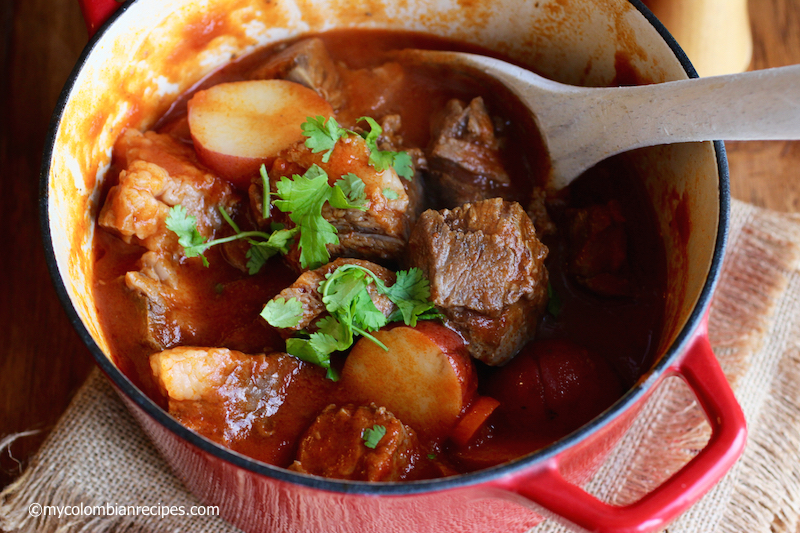 You can add other vegetables to this stew like yuca, green beans, and peas. Even plantains make a wonderful addition to this stew. I served this Beef Cheek Stew with white rice to soak-up the flavorful tomato sauce, but feel free to serve it over mashed potatoes, egg noodles or polenta. Like all stews, it can be made at least two days ahead and gets better as it sits a while. If you've never had beef cheeks or have any reservations about working with this cut of meat, you must give this stew a try! I think you'll be pleasantly surprised.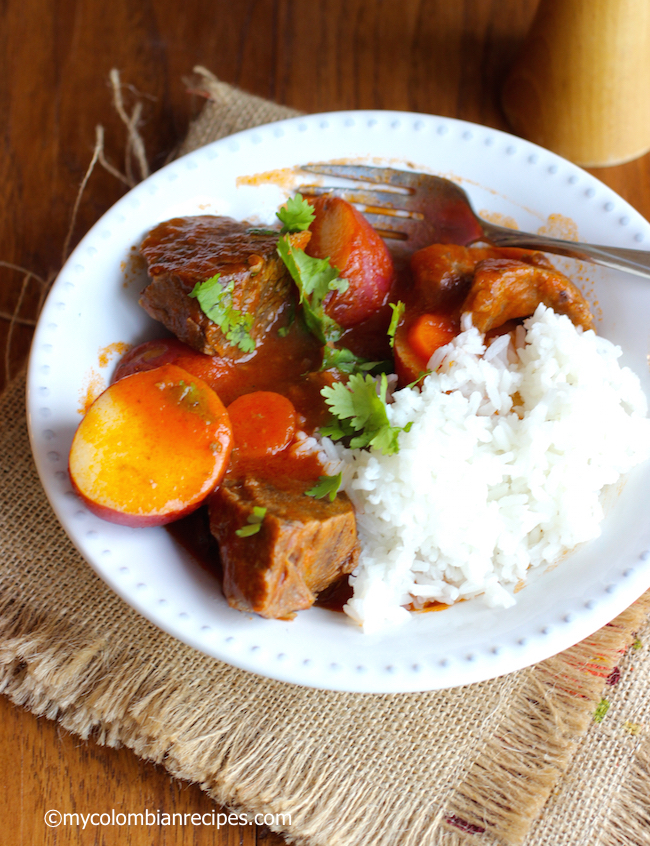 Beef cheeks aren't always available in large supermarkets here in the United States. Rumba Meats® is a great source for hard to find meat cuts, where you will also find tripe, tongue, oxtail and many other non-mainstream cuts of meat. Visit their site to find their store locations in the United States.
Disclosure: This recipe was sponsored by Rumba Meats®, while all photos, recipes, opinions and ideas are my own.