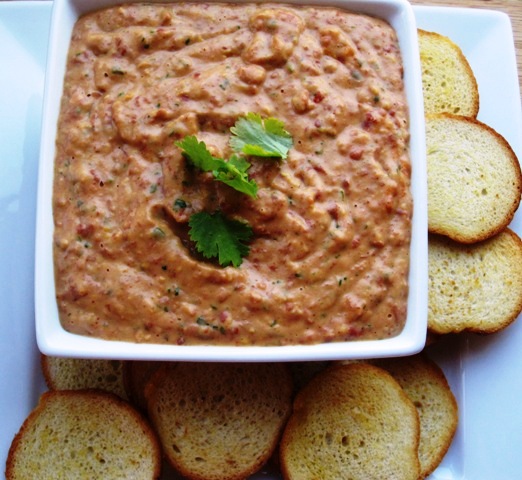 This red bean dip recipe is very easy to prepare and has plenty of flavor. It also makes a delicious sandwich spread. Try it!
Ingredients
1 (15 oz) can red kidney beans
1/3 cup cooked corn
1 teaspoon ground cumin
1 teaspoon chipotle pepper
¼ cup chopped onion
Juice of 1 lime
1/3 cup fresh cilantro
¼ cup olive oil
1 teaspoon paprika
Salt and pepper
Directions
Place all the ingredients in the food processor and mix until well combined and smooth.
Transfer the dip to a serving dish and top with fresh cilantro.
This was printed from MyColombianRecipes.com