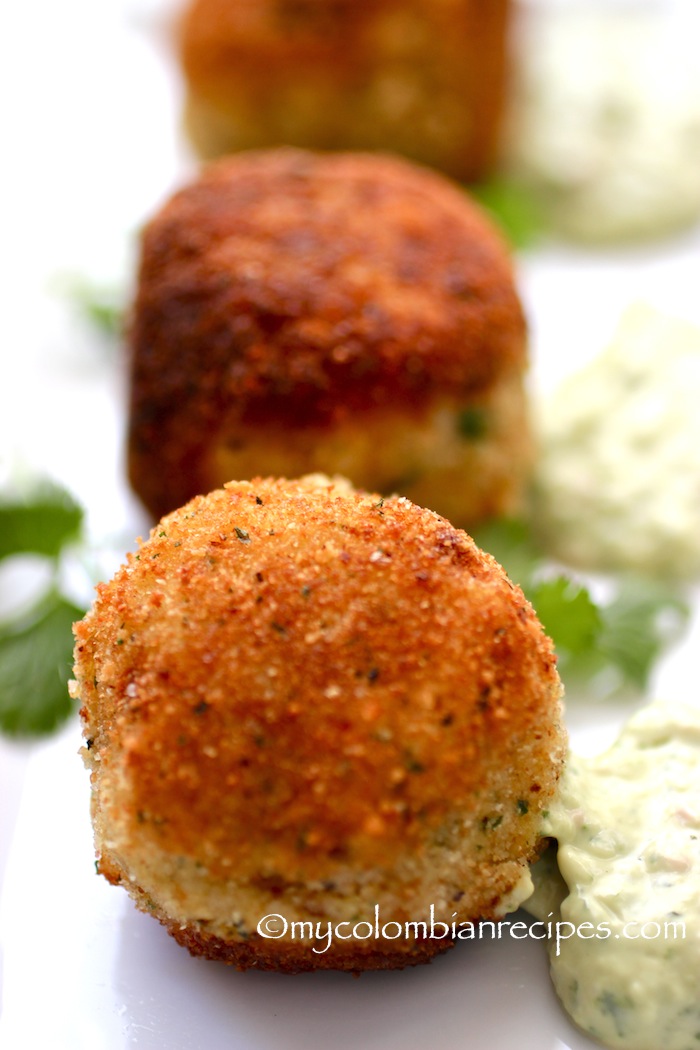 This month's The Creative Cooking Crew challenge was "Meat and Potatoes". So I decided to make Chorizo, Cheese and Potato Croquettes with Avocado Aioli. I know, I know, this is not a very creative dish, but I used "Meat and Potatoes" and added my own touch to the croquettes, and these little balls with the addition of avocado aioli are fantastic!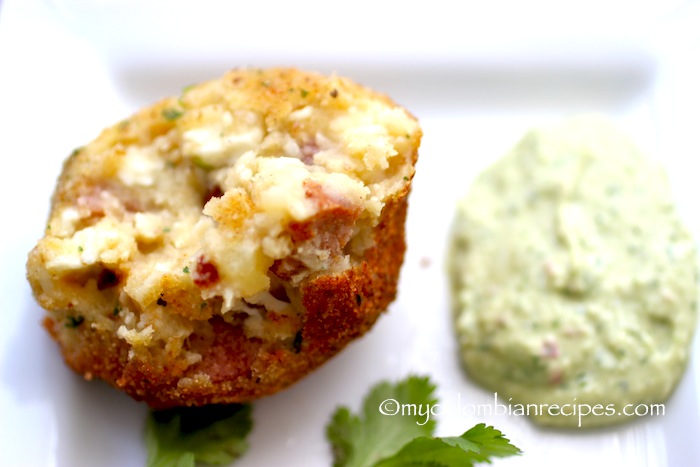 These are truly my new favorite croquettes! The combination of the melted cheese, creamy potatoes, and chorizo with a crispy crust, is delicious. I would eat these every day if I could (probably not a good idea for my waist:). These Chorizo, Cheese and Potato Croquettes with Avocado Aioli are the perfect breakfast, afternoon snack or party appetizer. They can be made in advance and fried right before serving, the fillings can be easily altered, and they look great.
Don't forget to visit Lazaro Cooks on February 27 to see the rest of the recipes from the Creative Cooking Crew.
Buen provecho!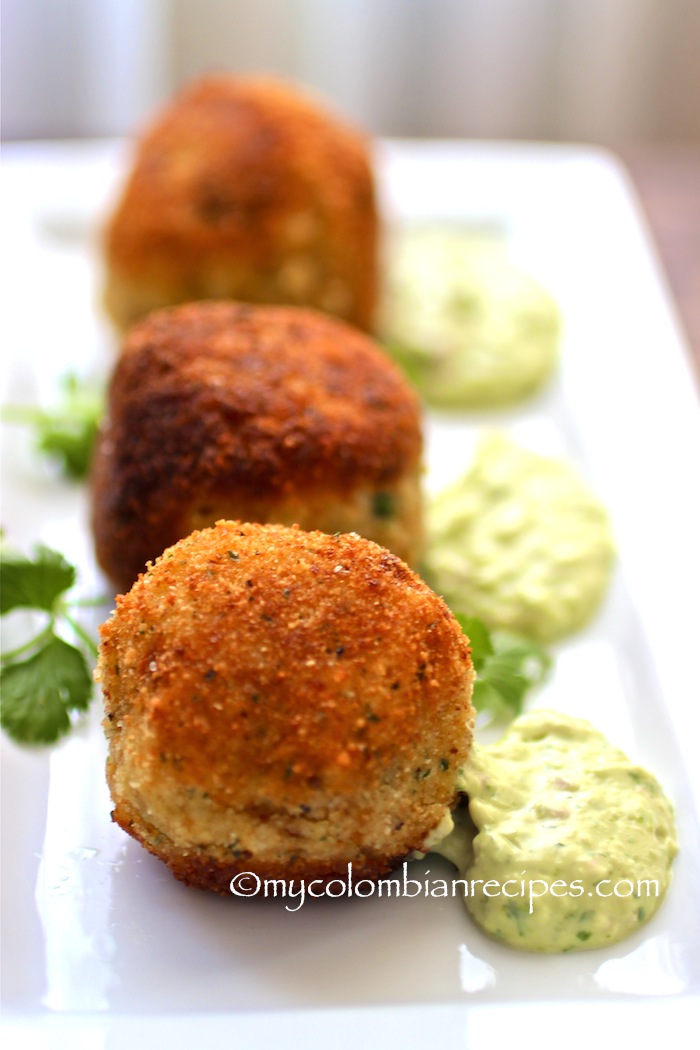 Ingredients
About 12 croquettes

Croquettes

4 Colombian chorizos, diced
1/2 cup chopped onion
1 garlic clove, minced
Salt and ground pepper, to taste
1/2 teaspoon of ground cumin
3 eggs, beaten
2 tablespoon of milk
2 cups bread crumbs, divided
1 cup of grated white cheese
2 cups cold mashed potatoes
Canola or vegetable oil for frying

Avocado Aioli

1 garlic clove, minced
Salt
1/2 cup mayonnaise
1 small avocado
1 tablespoon fresh lime juice
1/4 cup fresh cilantro leaves
Directions
In a large skillet over medium heat. Add the chorizo, and cook, stirring for 5 minutes, until crispy. Add the onion and garlic and season with the cumin, salt, and pepper. Cook and stir for 5 minutes.
In a medium bowl mix the mashed potatoes with the milk, salt, pepper, 2 beaten eggs, cheese and one cup of bread crumbs.
Add the chorizo mixture to the potato mixture. Shape into balls. Dip each ball into the last beaten egg, then into the bread crumbs.
In a heavy pan over medium-high heat, pour in oil to a depth of 2 to 3 inches and heat to 365F .
Carefully place about 4 croquettes in the hot oil and cook, turning as needed, until golden brown, about 4 minutes. Repeat with the remaining croquettes. Serve hot with avocado aioli.
6 To make the avocado aioli, place all the ingredients in the blander and blend until smooth.
This was printed from MyColombianRecipes.com