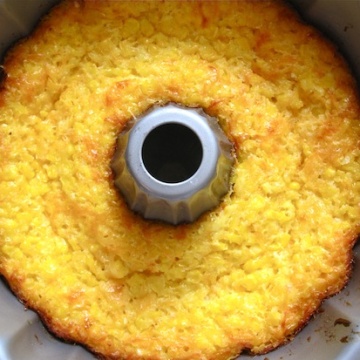 Torta de Choclo (Colombian-Style Corn Cake)
Ingredients
5

cups

fresh corn

4

tablespoons

corn starch or maizena

5

tablespoons

butter

melted

1

cup

whole milk

4

large eggs

beaten

3

tablespoons

sugar

Pinch

of salt

½

pound

grated queso blanco or mozzarella cheese

¼

teaspoon

baking powder

¼

teaspoon

vanilla extract
Instructions
Place the corn in the food processor. Preheat an oven to 350°F. Grease a baking pan.

In a large bowl, stir together the corn, corn starch, sugar, baking powder and salt. In another bowl, mix together the milk, eggs, vanilla extract and butter until just combined. Add the cheese and mix well.

Stir the milk mixture into the cornmeal mixture until just combined. Spread the batter in the prepared pan.

Bake until a knife inserted into the center comes out clean, about 25 minutes. Let stand in the pan for at least 5 minutes.

Place a baking sheet over the pan, carefully invert the pan and sheet, and let the corn cake fall onto the sheet. Cut into squares and serve hot or warm.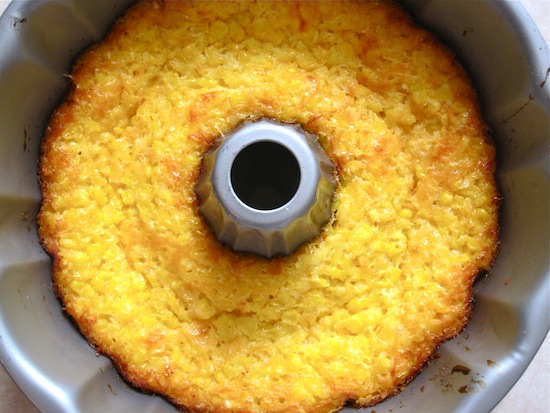 This Torta de Choclo is very simple to make, yet it is so delicious, so moist and sweet, that you will be making it often!
Buen Provecho!