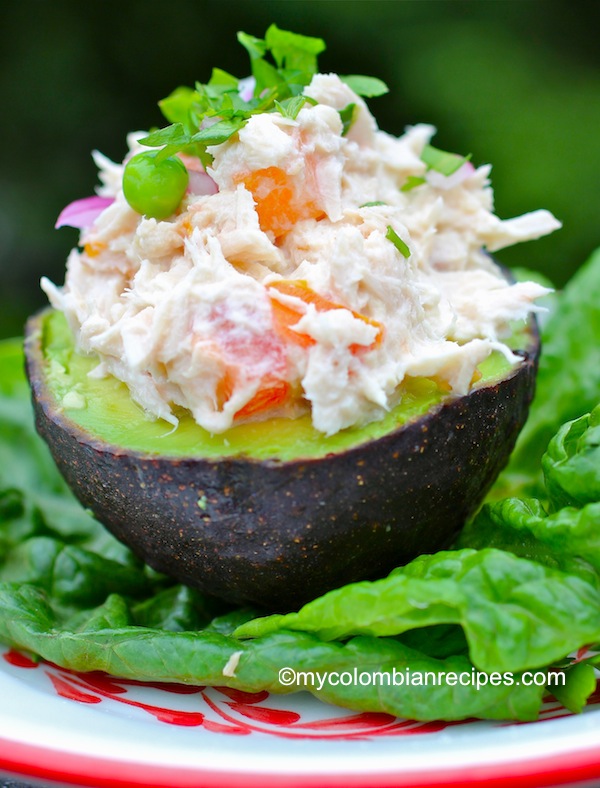 Stuffed avocados are a popular appetizer in Colombia and other parts of Latin America. We stuffed them with shrimp, fish, chicken, crab or tuna salad in Colombia.
This Aguacate Relleno de Atún (Tuna Stuffed Avocado) recipe is very easy to make and a fantastic lunch, appetizer or summer dinner. The avocados are cut in halves and stuffed with tuna, peas, carrots, tomato, parsley, cilantro, mayo, hot sauce and ketchup.
One of my favorite ways to eat this dish is part of an entire meal, actually placing the stuffed avocado on top of another salad made with lettuce, cucumber and tomato.
I wish you all good food and fun this first weekend of summer. Buen provecho!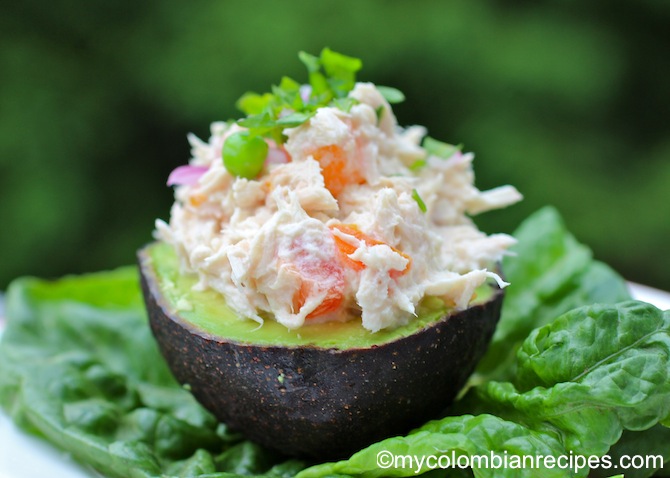 Ingredients:
2 cans of good quality tuna fish
1/4 cup grated white onion
2 tablespoon finely chopped red onion
1/4 cup cooked peas
1/4 cup cooked and diced carrots
1/2 tomato, diced
1/4 cup of ketchup
1/4 cup of mayonnaise
1/2 teaspoon hot sauce
2 tablespoons chopped parsley
2 tablespoons chopped cilantro
6 ripe but firm avocados
Juice of 2 limes
Salt and pepper to taste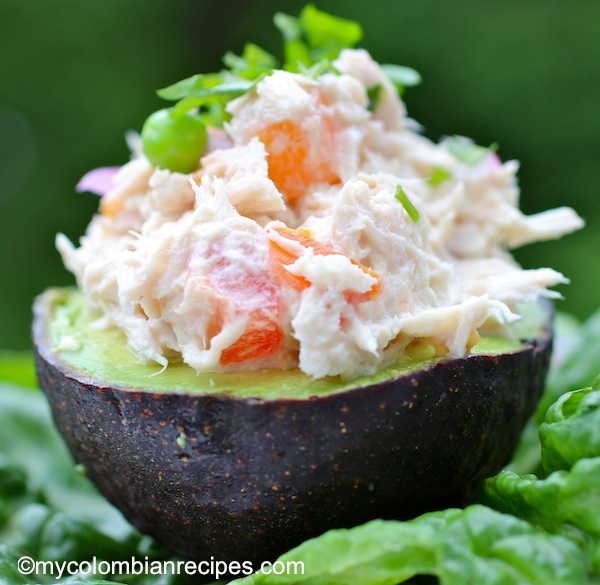 Directions
Combine the tuna, onions,red onion, peas, carrots, tomato, ketchup, mayo, hot sauce, parsley, cilantro and juice of 1 lime. Mix all the ingredients and add salt and pepper to your taste.
Cut the avocados lengthwise, remove the seed and, drizzle lime juice to prevent them from darkening.
Place the avocados halves on a serving plate. Fill the avocados with the tuna mixture and sprinkle with chopped cilantro or parsley. Serve immediately.
This was printed from MyColombianRecipes.com