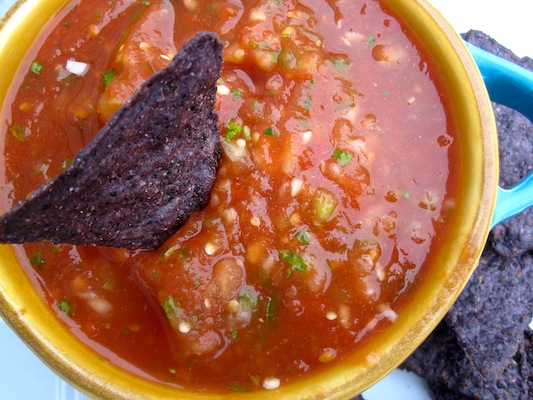 Who doesn't like salsa with tortilla chips?
Here is a quick and easy to prepare appetizer that is tasty and fun to make. The salsa will keep for up to a week, covered, in the refrigerator.
Enjoy it!
Ingredients
1(28 oz) can whole tomatoes
2 cooked tomatillos
1/2 teaspoon ground cumin
1/2 teaspoon sugar
2 garlic cloves
1/3 cup onion
!/4 teaspoon dried oregano
1/3 cup fresh cilantro
2 tablespoon applecider vinegar
2 jalapeño peppers
Salt to taste
Directions
Place all the ingredients in the food processor and process until smooth.
Adjust the seasoning and chill until ready to serve.
This was printed from MyColombianRecipes.com