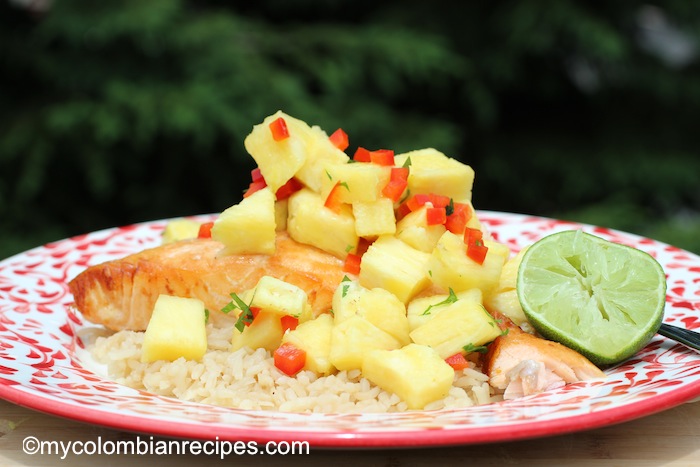 This Salmon with Pineapple Salsa is such an easy and simple recipe, that I just had to share it with you. One day you might find yourself tired and hungry with nothing ready for dinner and now you'll have this simple salmon and pineapple salsa dish to serve!
I used salmon this time, but you can use cod, tilapia, or swordfish.
Buen provecho!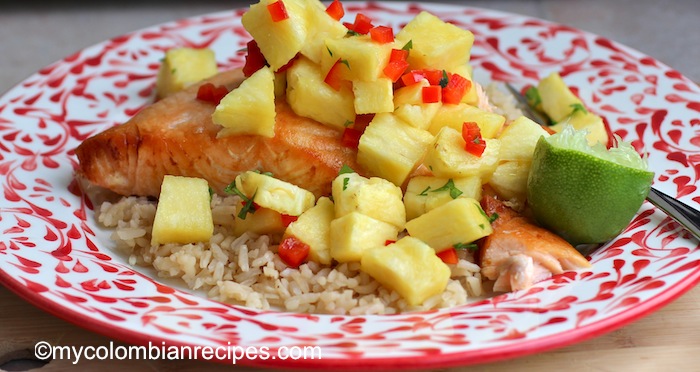 Ingredients
(4 servings)
Fish

4 salmon fillets
1 tablespoon olive oil
1 tablespoon ground cumin
Salt and pepper

Pineapple-Salsa

2 cups peeled, cored and diced fresh pineapple
Juice of 1 lime
1 tablespoon chopped fresh mint
3 tablespoons chopped fresh cilantro
1/2 jalapeño, seeded and minced
Salt and pepper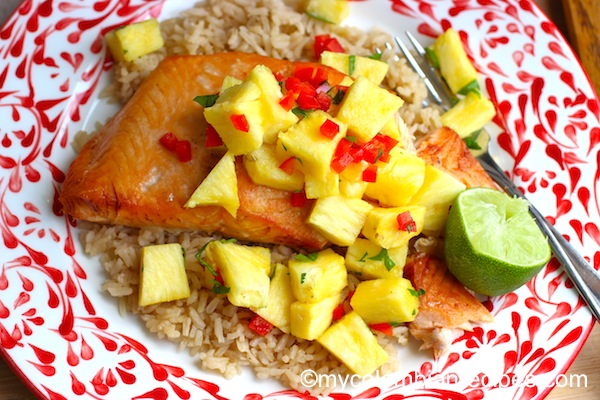 Directions
Preheat the oven to 450°F.
Put the salmon fillets, skin side down, on a foil-lined baking sheet. Drizzle olive oil and season with cumin, salt and pepper.
Roast until the fillets are almost opaque throughout, about 20 minutes.
eanwhile make the salsa: In a bowl, stir together the pineapple, lime juice, mint, cilantro and jalapeño. Cover the salsa and refrigerate until ready to serve.
This was printed from MyColombianRecipes.com