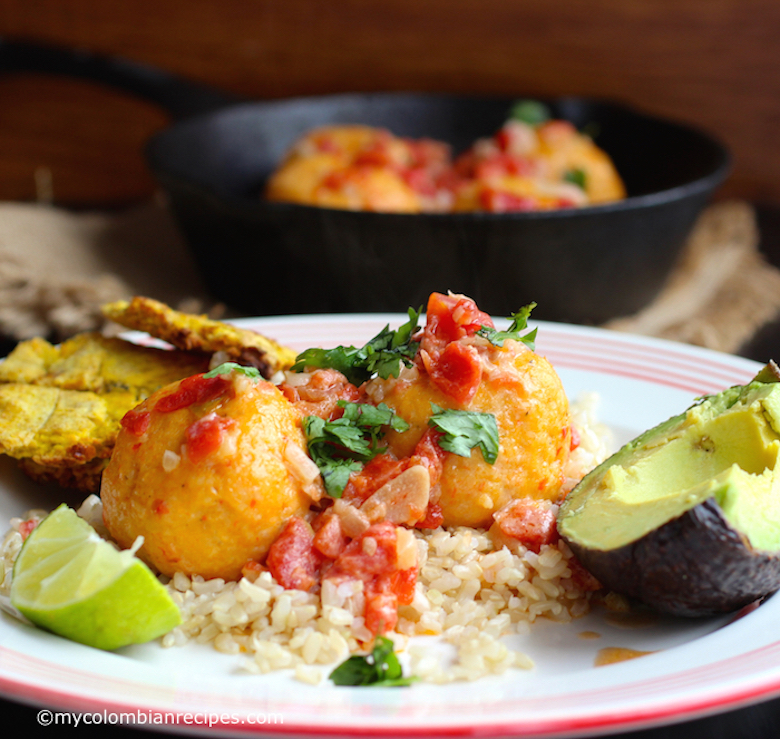 These Albóndigas de Pescado are a traditional dish from the island of San Andrés, which isn't far from Nicaragua. This beautiful island is one of my favorite vacation spots in Colombia.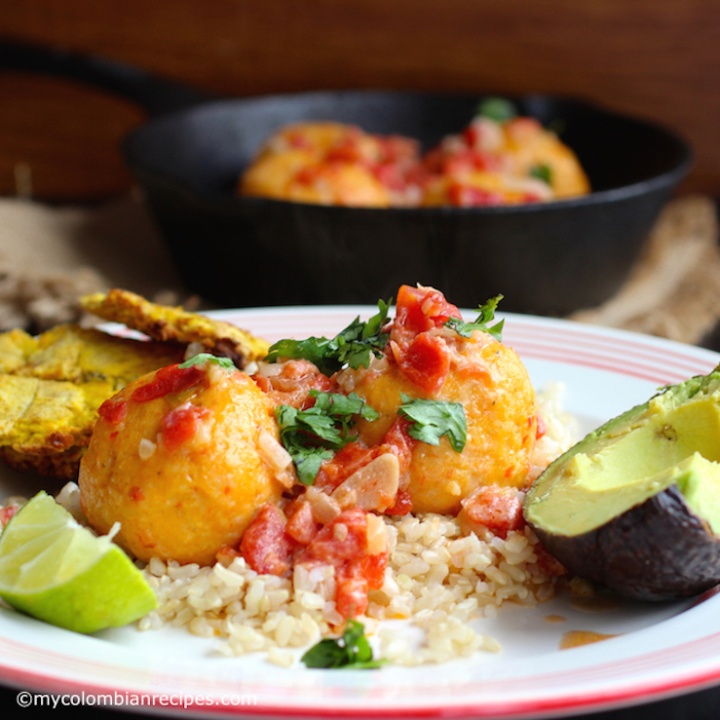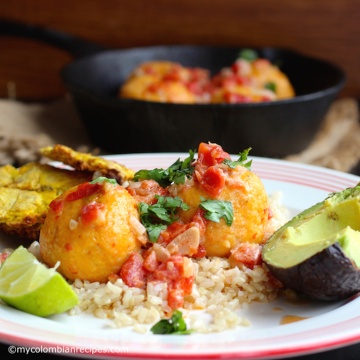 Albóndigas de Pescado (Fish "Meat Balls" in Coconut Sauce)
Ingredients
Fish "Meat Balls"

1

pound

of white fish cut into small pieces

halibut, tilapia or mahi-mahi

1

cup

bread crumbs

½

onion

chopped

3

garlic cloves

chopped

½

red bell pepper

chopped

1

egg

beaten

Salt and pepper

Coconut sauce

1

tablespoon

of canola or vegetable oil

1

small yellow onion

diced

1

small red bell pepper

diced

½

green bell pepper

diced

2

garlic cloves

minced

1

cup

of chopped tomatoes

2

cups

of coconut milk

Salt and pepper
Instructions
In a food processor, place the fish, onion, garlic, and red bell pepper and process until it looks like ground beef. Mix with the bread crumbs, egg, salt, and pepper. Form the mixture into 8 balls.

To make the sauce: In a medium sauce pan over medium heat, sauté the onion and peppers. Cook until the vegetables have softened, about 6 minutes. Add the garlic and cook for 2 minutes more. Season with salt and black pepper and add the tomatoes and coconut milk. Simmer until the sauce has thickened and the vegetables are very tender, about 5 minutes.

Add the balls to the pan. Cook for about 5 minutes, covered, then turn the balls in the sauce and cook for another 5 to 7 minutes, until the balls are cooked completely.
The food in San Andrés has African and English influences, while the most used ingredients are seafood, especially fish, snails and crabs, usually combined with coconut, banana and breadfruit. The most popular dish on the island is Rondón, a comforting dish made with fish, snail, pork, yuca, ñame, plantains, dumplings and coconut milk, among other ingredients, depending on the cook.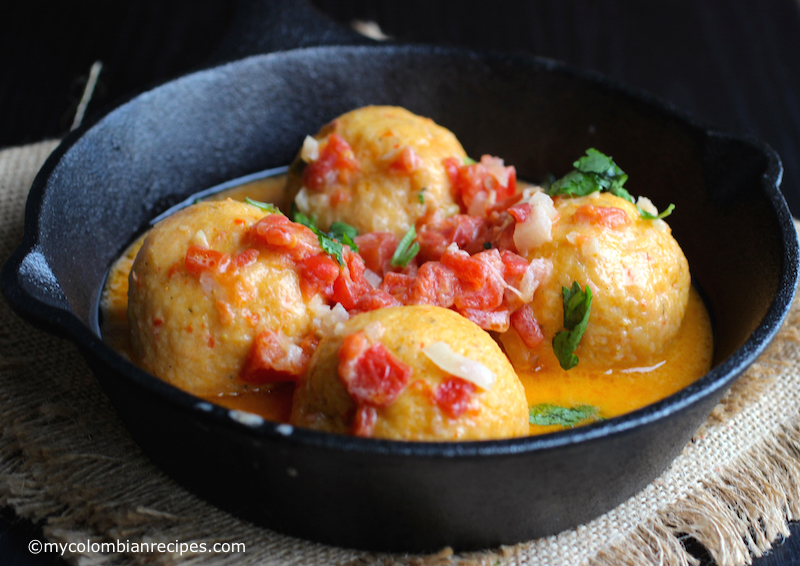 These fish balls are usually deep fried, but I am trying not to eat fried food lately, so I put my own spin on the dish and cooked them in the coconut sauce, on the stove.
This recipe is a wonderful take on traditional meatballs and if you're trying to eat more fish, they are also lighter than the beef variety. I love the combination of coconut and seafood, so I made my sauce with coconut milk, but can you also serve these Albóndigas de Pescado with a tomato sauce if you prefer. This is a very quick, easy and flavorful meal. I like to serve it over rice, but it also would be delicious served with mashed potatoes or even pasta.
Buen provecho!