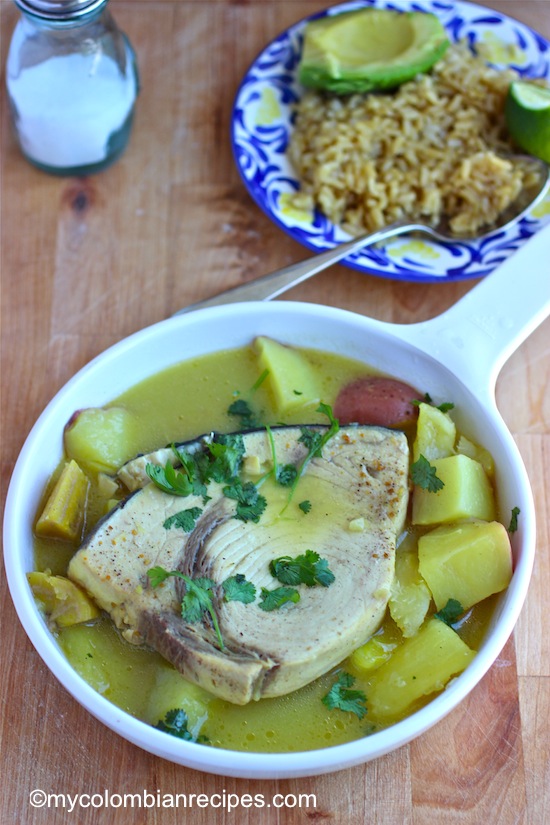 Today I am sharing another traditional dish from the Pacific region of Colombia. The Colombian Pacific region is known for being one of the most biologically diverse areas on the planet. It's located on Colombia's Pacific Ocean coast and includes the departments of Chocó, Nariño, Valle del Cauca and El Cauca.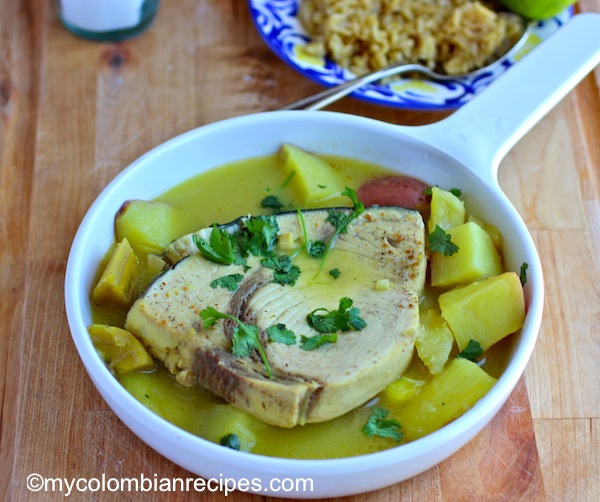 Tapao de Pescado is a dish from Guapi, a municipality located in the Cauca department of Colombia. This stew is made with fish, water, potatoes, plantains, yuca, tomatoes, onions, and peppers, along with different spices and herbs such as garlic, cumin, achiote, cilantro, and parsley, among others.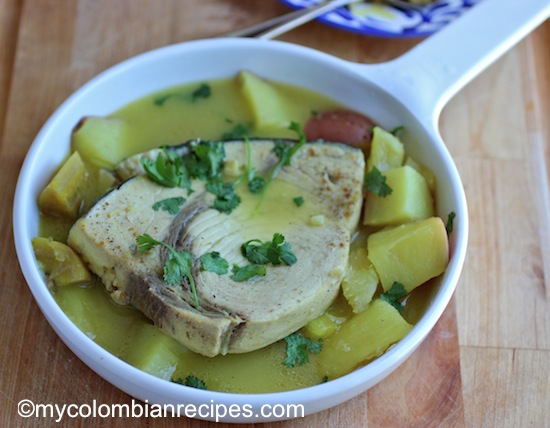 Traditionally Tapao is made in a casserole (cazuela) covered with banana leaves and is served with coconut rice on the side. Some cooks make Tapao de Pescado using coconut milk instead of water. Feel free to make it the way you like.
Buen provecho!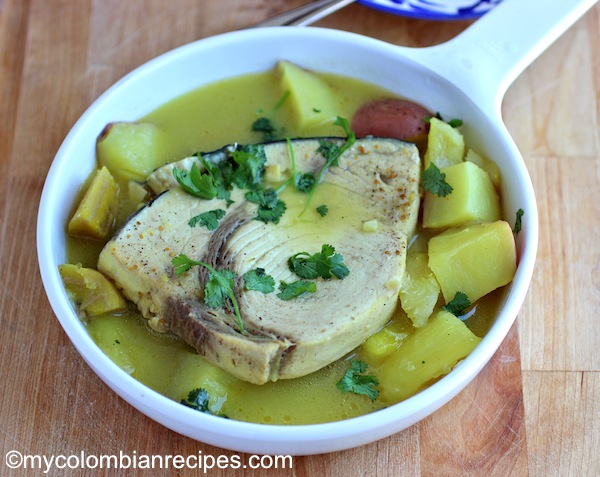 Ingredients
(4 to 6 servings)
6 cups of water
2 green plantains, peeled and diced
4 potatoes, peeled and diced
1/2 pound of yuca, peeled and diced
4 scallions, chopped
2 garlic cloves, minced
1 tablespoon cilantro chopped
Salt and pepper to taste
2 pounds of fish fillets or steaks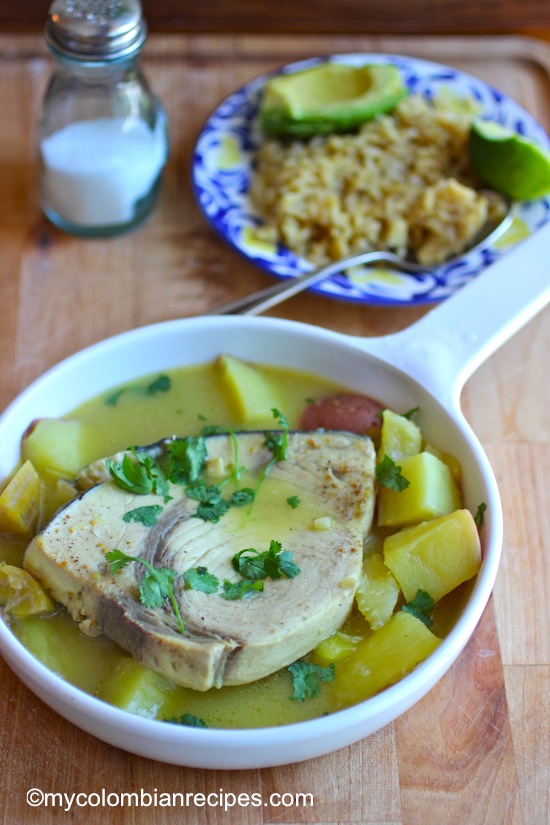 Preparation:
1. Place all the ingredients, except the fish, in medium pot or cazuela, cover and cook until the vegetables are soft, about 20 minutes.
2. Add the fish and cook over low heat for about 10 minutes more. Add fresh cilantro and serve warm.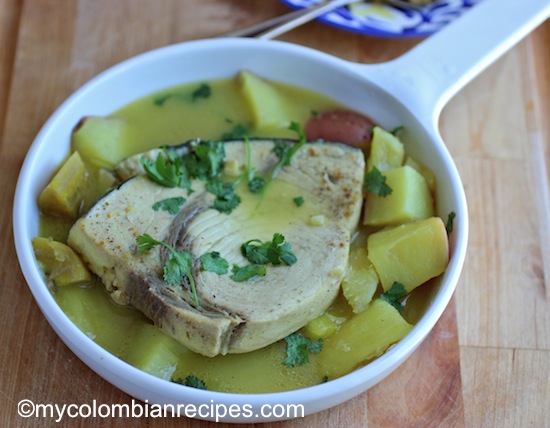 This was printed from MyColombianRecipes.com