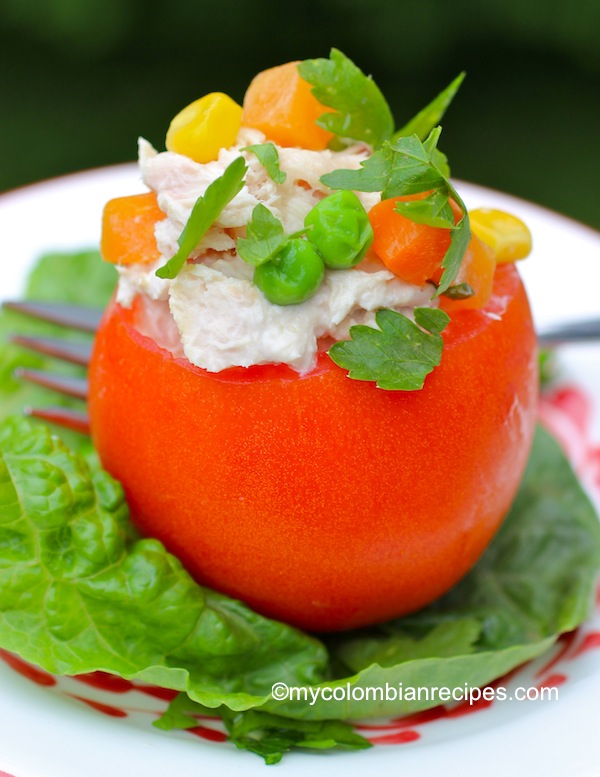 This Stuffed Tomatoes with Tuna Salad (Tomates Rellenos de Atún) recipe is great for entertaining. It is quick and easy and the tomatoes put a twist on a classic tuna salad dish.
Buen provecho!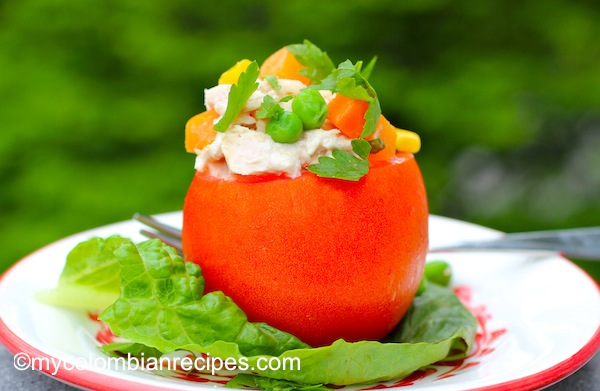 Ingredients
(6 servings as an appetizer)
3 (6 oz) cans tuna
¼ cup chopped onion
1/4 cup chopped red pepper
½ tablespoon olive oil
¼ teaspoon salt
¼ teaspoon freshly ground pepper
½ tablespoon lime juice
½ cup mayonnaise
2 tablespoons chopped parsley, plus more for garnish
Lettuce leaves
6 medium tomatoes, cored and seeded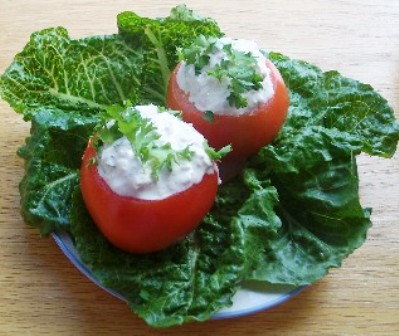 Instructions
1. In a medium bowl combine all the ingredients, except the tomatoes and lettuce. Cover and chill for 1 hour.
2. To serve, line a large salad plate with lettuce leaves, spoon tuna salad into tomatoes and garnish with chopped parsley on top, arrange tomatoes on top of the lettuce leaves and serve.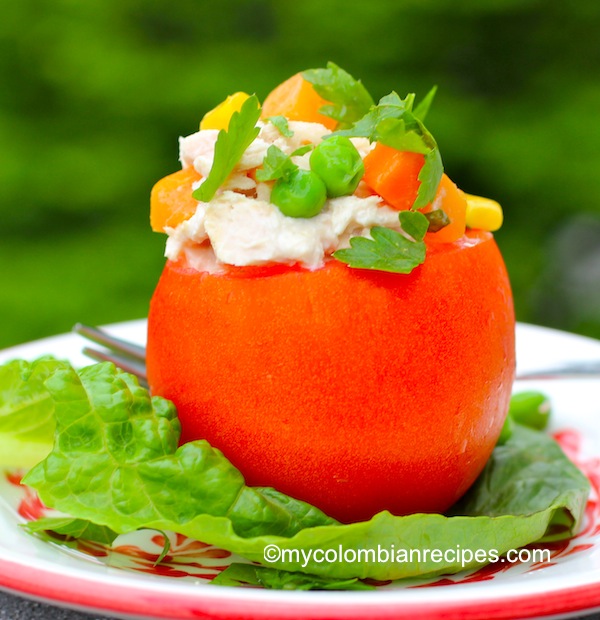 This was printed from MyColombianRecipes.com