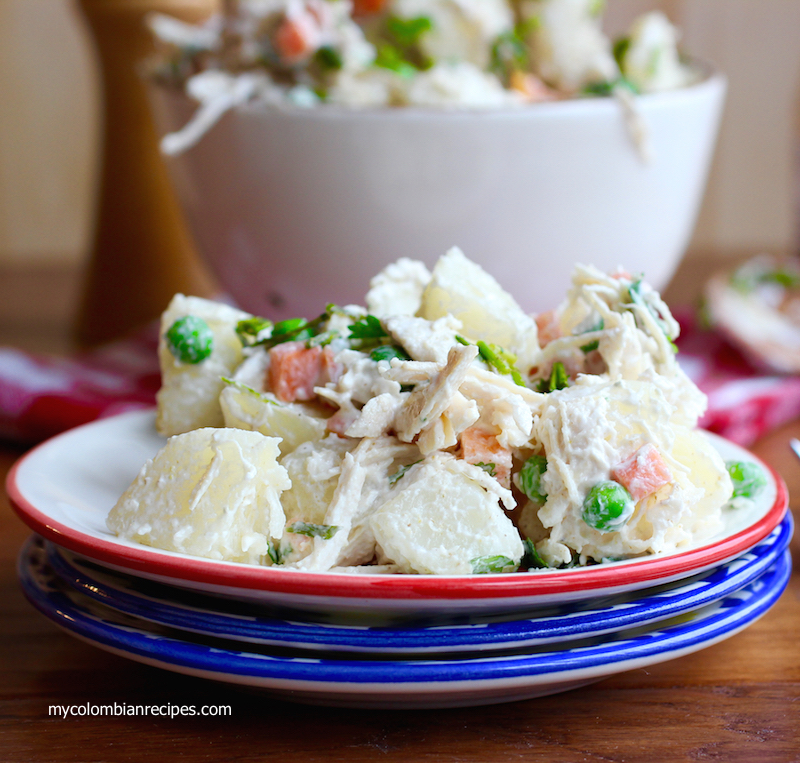 Today's recipe is a take on my Ensalada Rusa recipe, which translates as Russian Salad. If you are not familiar with this salad, it's a classic potato salad served throughout Latin America, usually made with potatoes, carrots, peas, onions and mayonnaise, although there are many variations.
I added diced apples and cooked shredded chicken to my traditional recipe and the result was fantastic! I really Iike the combination of textures and flavors of this potato salad, which can be served as a main meal or side dish.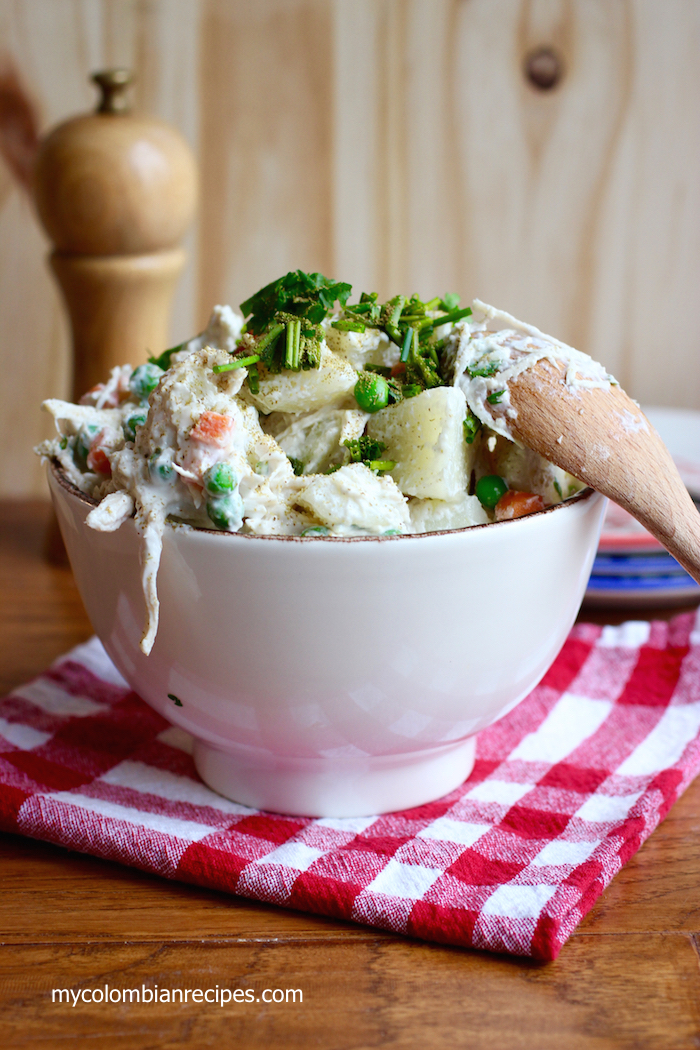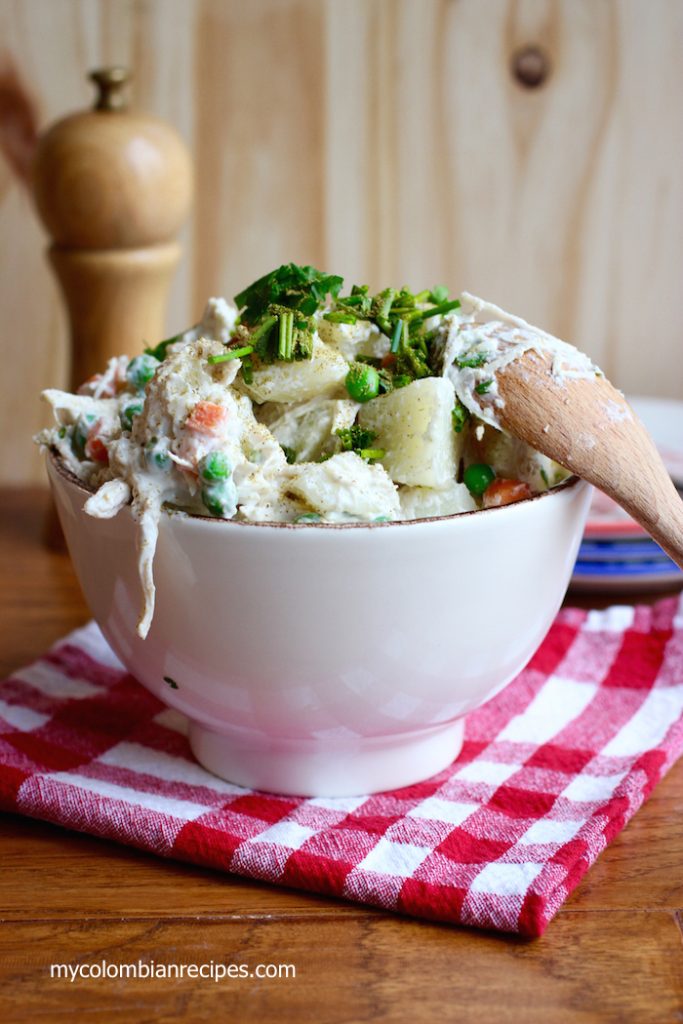 Ingredients
4 large potatoes, peeled, cooked and diced
1 cup of diced carrots
1 cup of peas
1 large chicken breast cooked and shredded
2 apples, peeled and diced
1/2 cup diced white onion
Lime juice from 2 limes
1/2 cup mayonnaise
1/2 cup of sour cream or plain yogurt
3 tablespoons finely chopped cilantro or parsley
Salt and pepper to taste
Directions:
Mix all of the ingredients together and place in the refrigerator until ready to serve.
This was printed from MyColombianRecipes.com