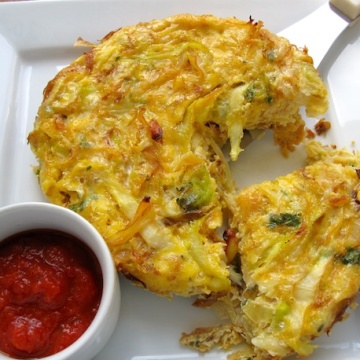 Torta de Repollo (Colombian-Style Cabbage Cake)
Ingredients
½

cup

melted butter

3

scallions

finely chopped

1

large cabbage

cored and thinly sliced

½

pound

white cheese

shredded (mozarella or queso blanco)

5

beaten eggs

1

cup

of milk

½

cup

of bread crumbs

¼

cup

fresh parsley

Salt and pepper
Instructions
In a large sautué pan over medium heat melt the butter. When the butter is hot, add the scallions and sautué, stirring occasionally, until tender, about 5 minutes.

Add the cabbage and cook, stirring occasionally, until tender, 15 to 20 minutes. Season with salt and pepper, transfer to a bowl.

Add the cheese, eggs, milk, bread crumbs, parsley and season with salt and pepper.

Transfer to a baking dish and bake for 30 minutes or until is set at 350 F.

Serve warm with tomato sauce on the side.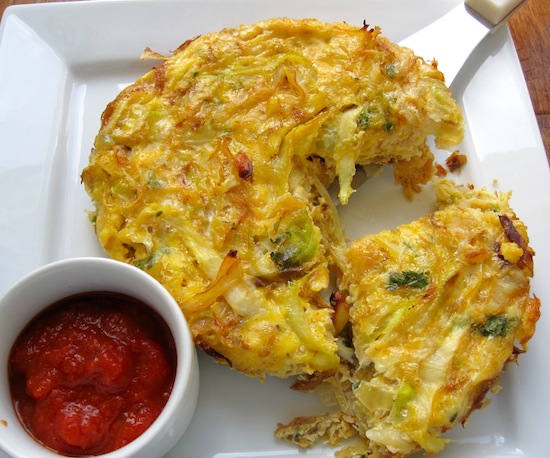 This Torta de Repollo or Cabbage Cake is a traditional Colombian recipe that is usually served with tomato sauce. You can serve it as a main dish for a light lunch, or as a dinner side to meat, poultry and seafood dishes as well.
Cooked cabbage is one of those foods that I hated when I was a kid. I guess it was the texture, because I didn't have a problem eating uncooked cabbage. My grandmother used to make many different Colombian dishes with cabbage, and I couldn't even look at them. Now I regret having missed out on all those cooked cabbage dishes that I refused to even try!
Buen provecho!