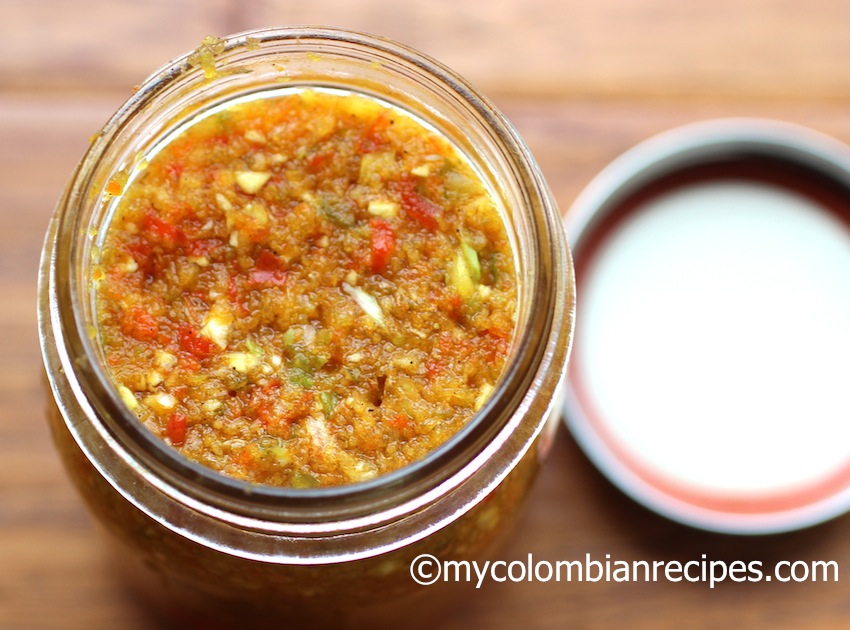 Aliños Sauce  is a seasoning mix paste that my grandmother kept in her refrigerator year-round. I use Colombian Aliños as a base in some of my recipes and to marinade meat or poultry.
Ingredients
½ medium green pepper, chopped
½ medium red pepper, chopped
½ medium onion, chopped
4 scallions, chopped
½ teaspoon cumin
2 cloves garlic, crushed
1 cup water
½ tablespoon sazon with azafran or color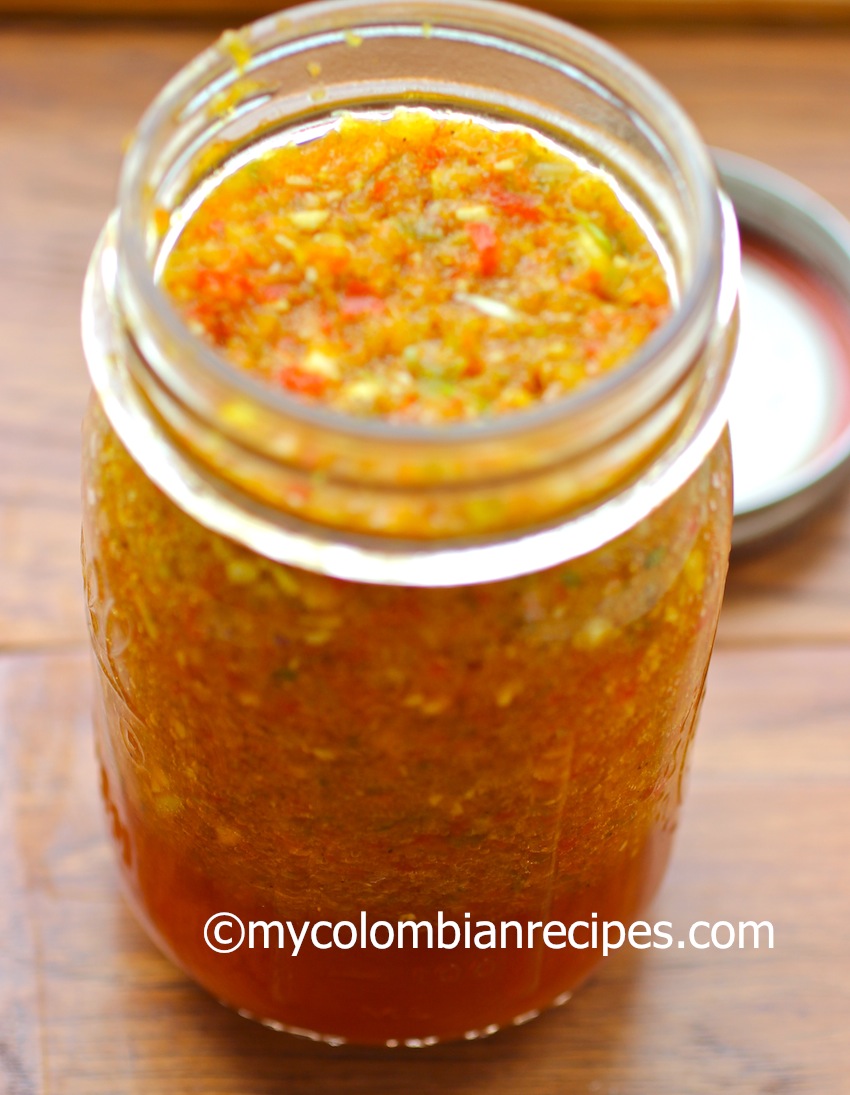 Directions
Place all the ingredients in a food processor or blender and process to make a paste.
Transfer to a glass jar with a lid and store in the refrigerator for up to 1 week.
This was printed from MyColombianRecipes.com