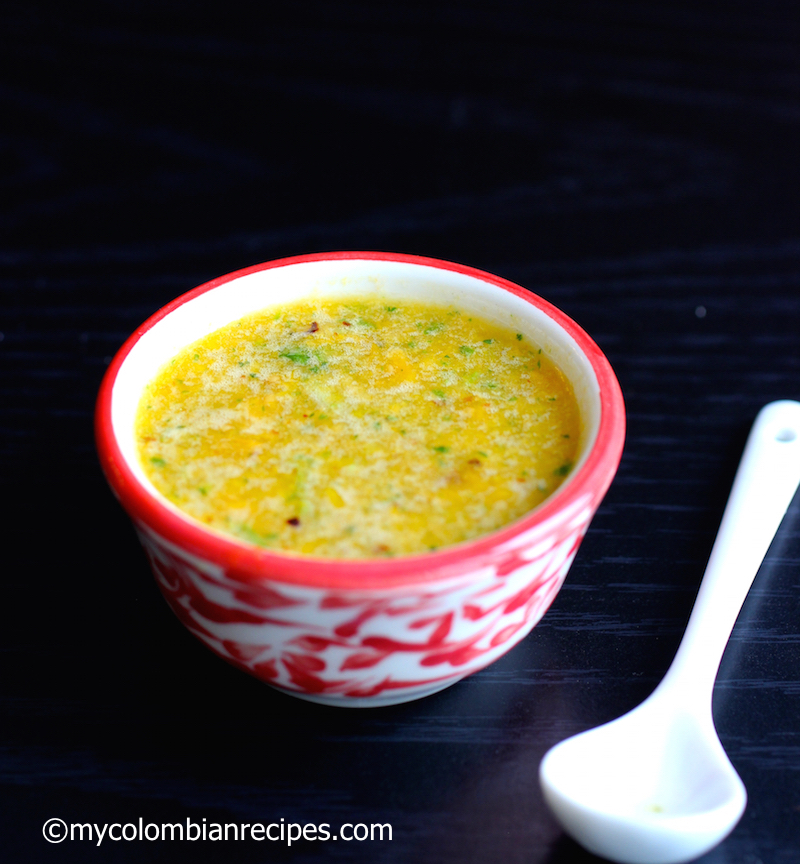 This Ají de Uchuvas (Gooseberry Hot Sauce) is a spicy, sweet and tart sauce made with gooseberries, hot chile peppers, scallions, lime juice and cilantro.
Uchuva is a South American fruit, also known as gooseberry in Africa, aguaymanto (golden berry) in Peru, uvilla in Ecuador and physalis in the United Kingdom. Whenever I'm lucky enough to find fresh uchuvas in the United States, just the smell transports me back to Colombia. They are yellow and look like small tomatillos with papery husks. In Colombia we use this fruit to make sauces, desserts, drinks and salads.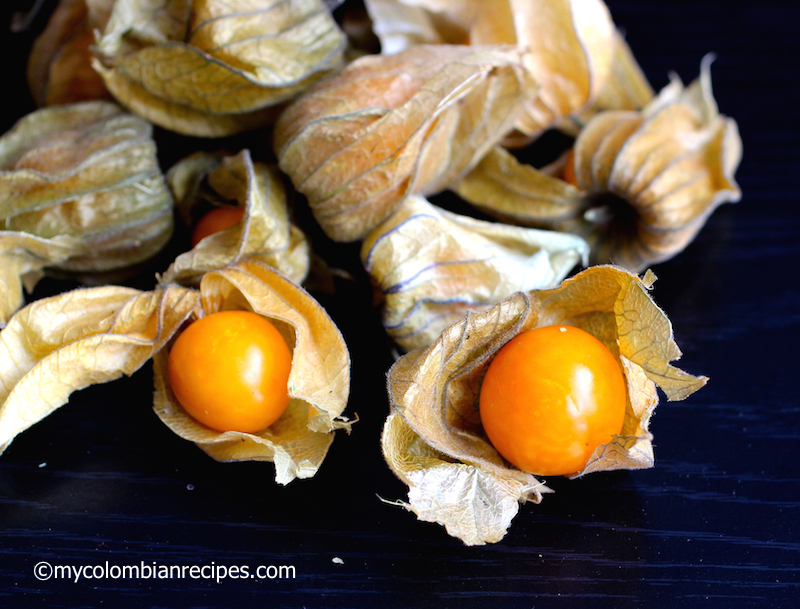 This Ají de Uchuvas can be served as a dip for patacones, plátanitos and yuca frita. It's also terrific with empanadas, grilled poultry, fish or meats. Also, feel free to adjust the peppers to your spice preference. Personally, I like things hot!
Buen provecho!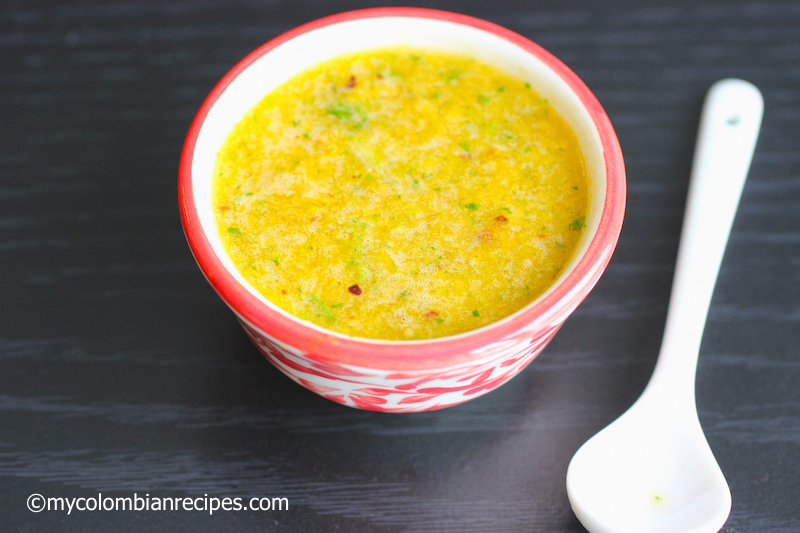 Ingredients
1 cup of uchuvas
1 tablespoon of sugar
1 small hot red pepper, diced
1 scallion, chopped
3 tablespoons chopped cilantro
1 tablespoon lime juice
1/2 of cup water
Salt to taste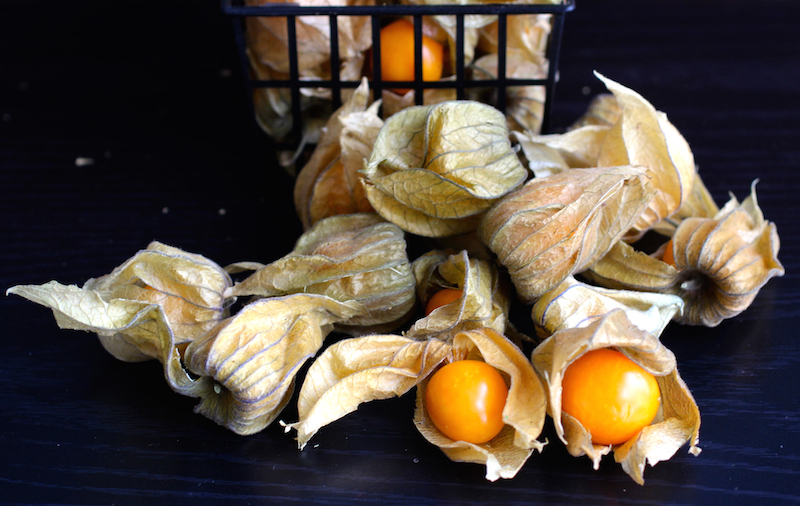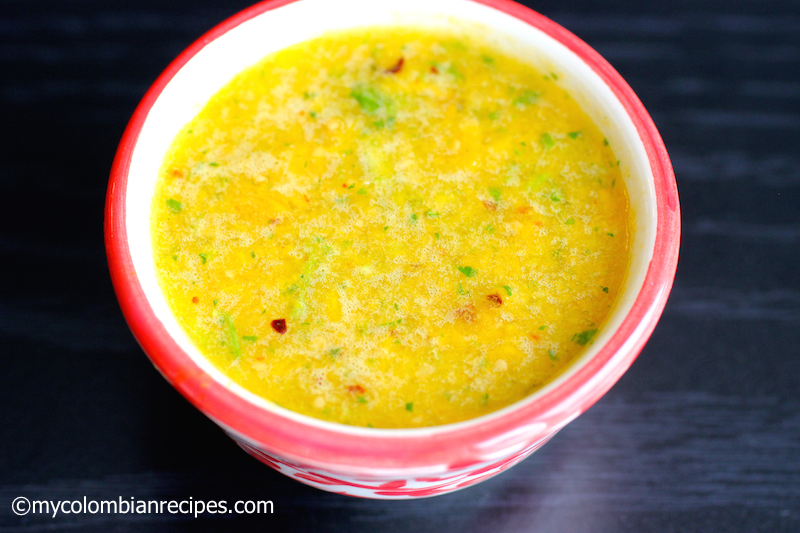 Directions
Place the uchuvas with the sugar and 1/4 cup of water in a small pot and cook over medium heat for about 5 minutes to 7 minutes.
Transfer to a blender and blend with the hot peppers. Add the scallions, lime juice, cilantro, and salt to taste. Add more water if necessary.
Serve warm or cold.
This was printed from MyColombianRecipes.com