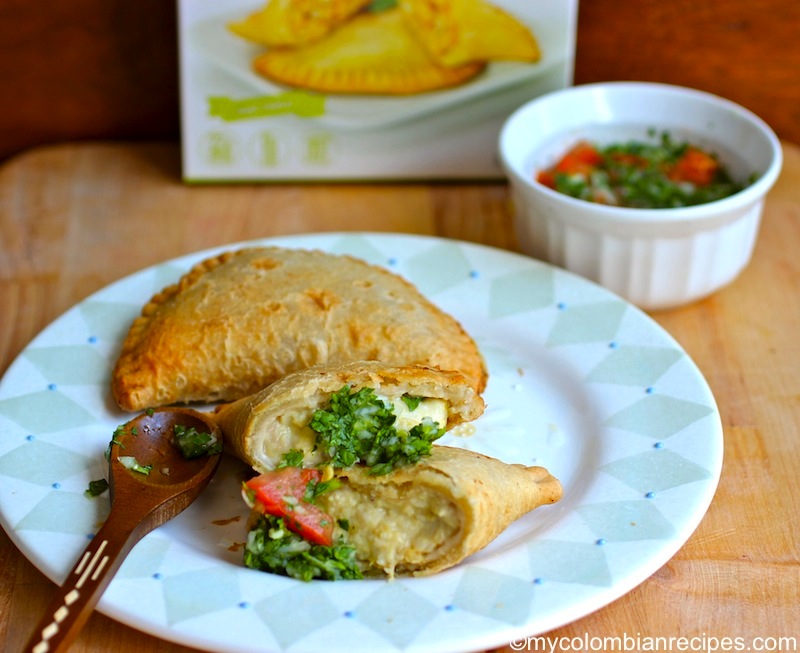 Over the last five years since creating this site, I've had the opportunity to work with wonderful companies, developing recipes, writing reviews, and sharing their products on my blog. Keeping you informed about the products and ingredients I use in my kitchen that make my food better and my life a little easier, is just another way I hope to intensify your experience here on My Colombian Recipes.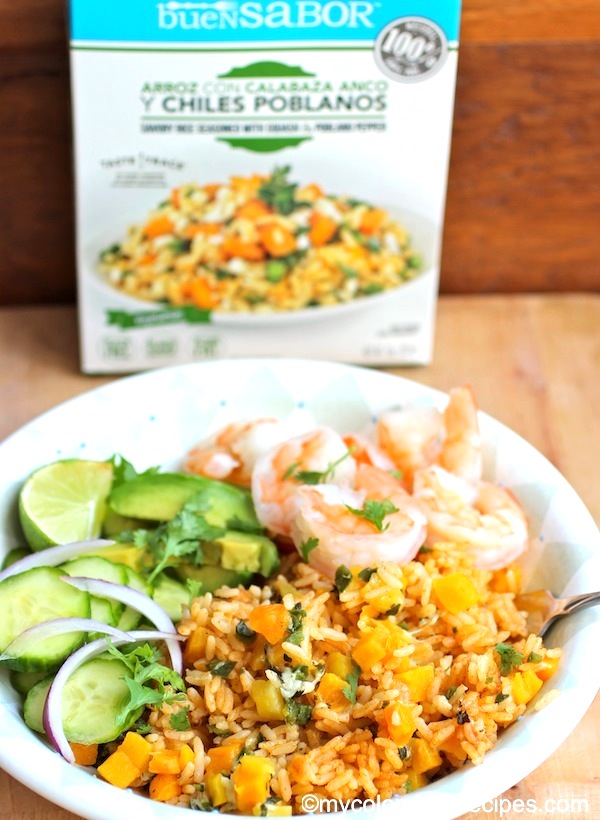 I've always tried to be selective with the companies with whom I work and the products I share here. Please know that if I don't both use and like a product, you will not find it on my site.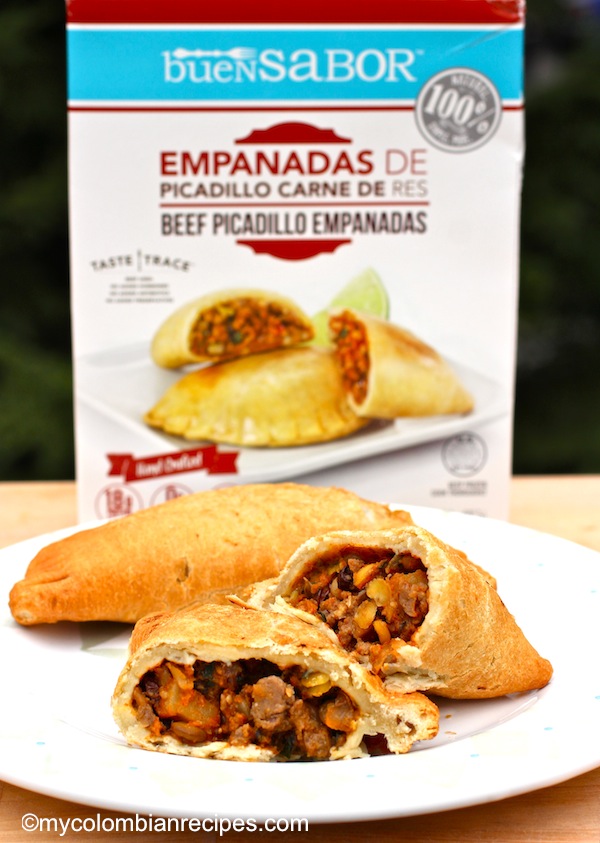 This year I started collaborating with five more talented Latin food bloggers for an American company called Buen Sabor (Good Taste). This company was created by Sarah Pike, a mom who is bringing to the market good quality Latin American frozen dinners, all made with natural ingredients. Sarah wants to create an army of 'freezer believers' and get rid of the negative stereotypes associated with frozen foods, as the freezer is our most natural preservative.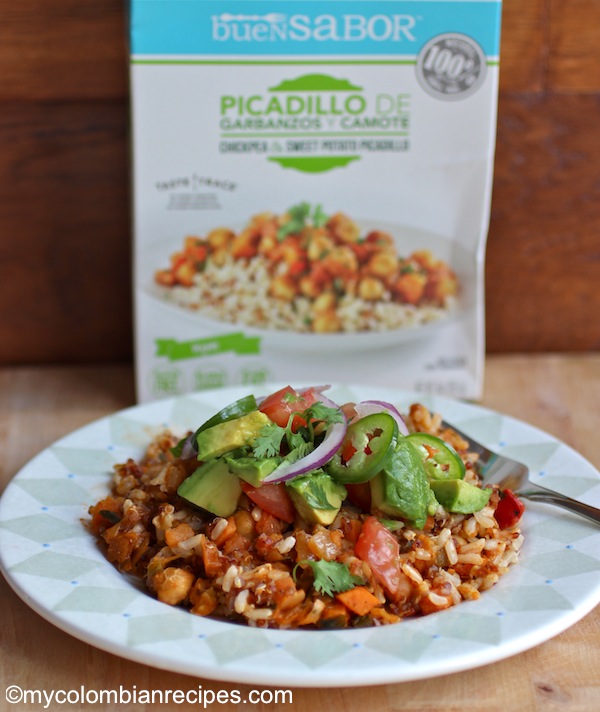 It is not a secret that I love to cook from scratch for my family, but sometimes after evening activities with the kids, I don't really feel like making complicated meals or even going out. I'll just pull out a family-style, good quality, frozen dinner or pizza. They're cheaper and quicker than takeout.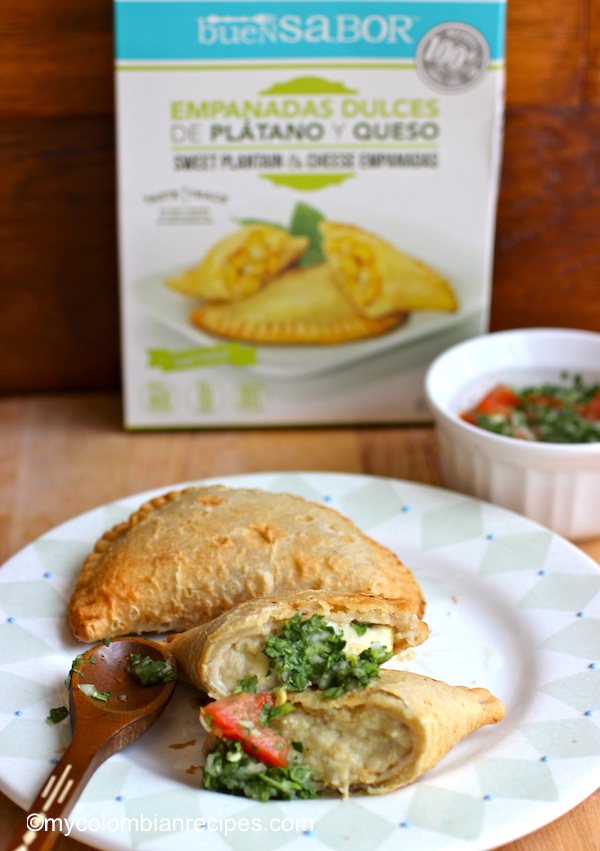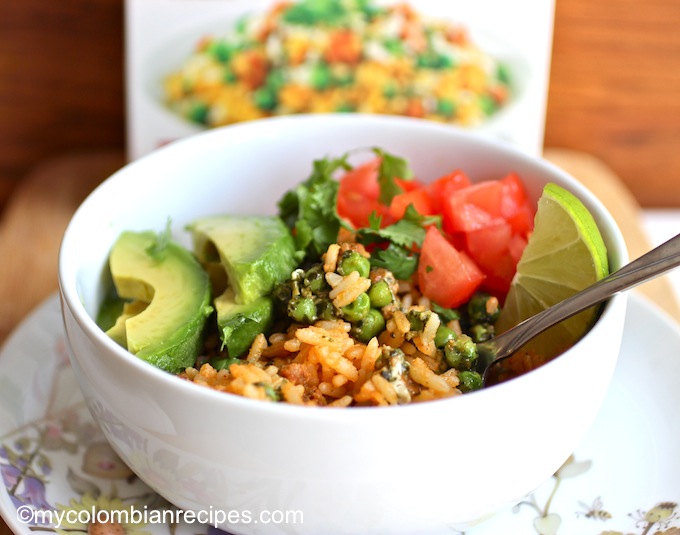 Last week I got a box full of frozen meals from Buen Sabor and I decided to have a feast. I made a rice bowl using the Buen Sabor Savory Chorizo-Seasoned Rice with Cheese and added fresh tomatoes, avocado and cilantro. It was delicious! I also served the Savory Rice with Squash and Poblano Pepper with a simple cucumber and avocado salad and shrimp. Quick and easy doesn't mean you have to sacrifice taste, and the possibilities are endless! And with only 4-5 minutes in the microwave, it doesn't get any easier.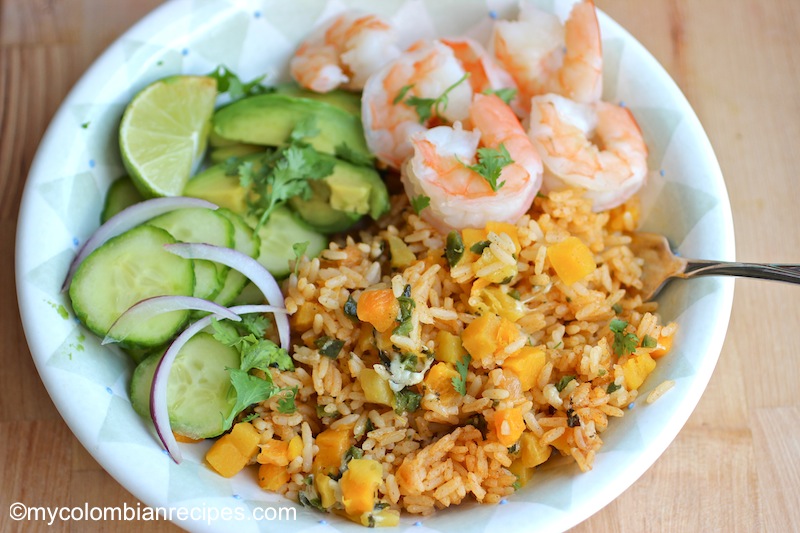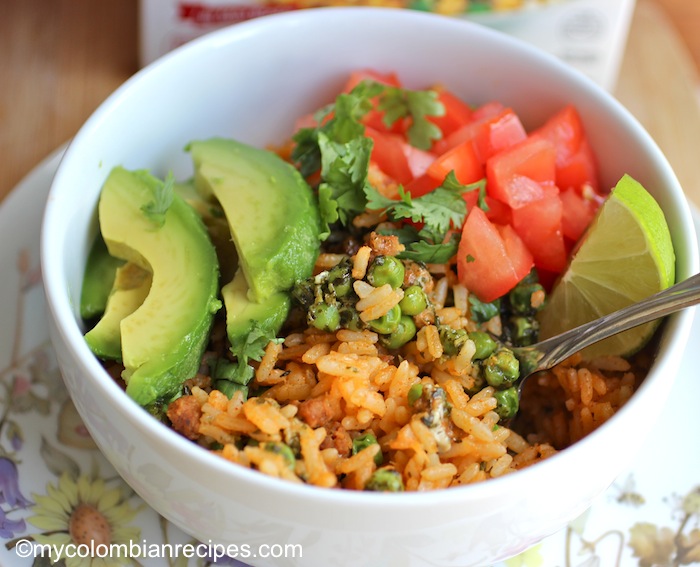 I also tried the Chickpea and Sweet Potato Picadillo, Savory Rice Seasoned with Chipotle Chicken and Black Beans, Beef Picadillo Empanadas and Sweet Plantain Empanadas with Cheese and these were also delicious!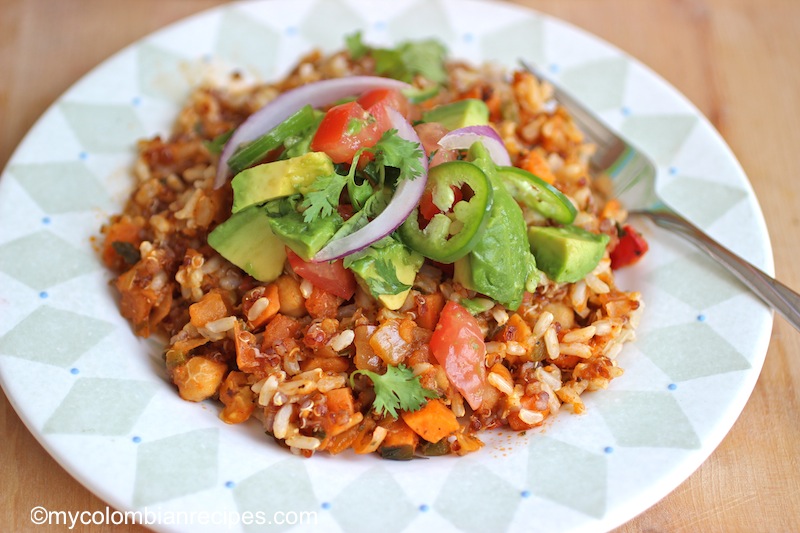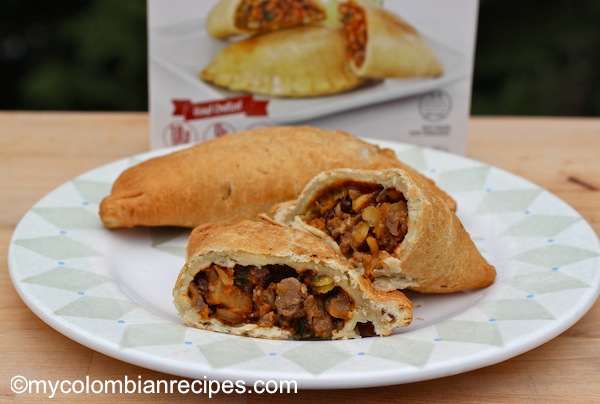 Buen Sabor is creating and introducing new products and Latin flavors to the market. So, on your next trip to the grocery store, grab a couple of frozen meals from Buen Sabor, you' ll be glad you did!
If you want to learn about the company, its products, and where to buy them, visit the Buen Sabor website here.
Disclosure: This is a sponsored post, but all the opinions are my own.