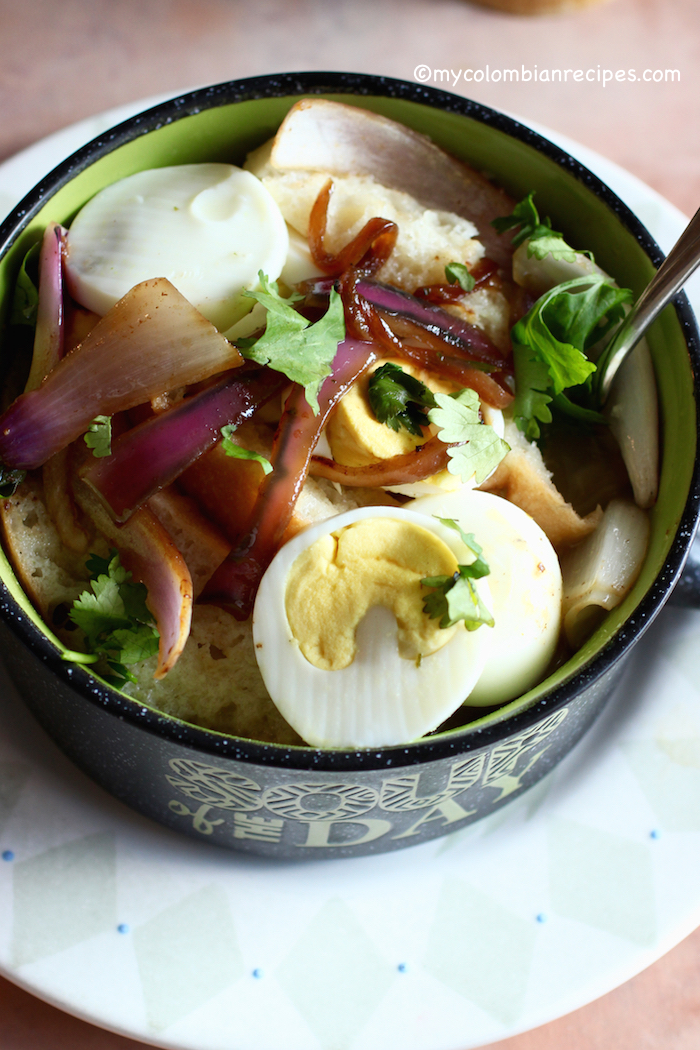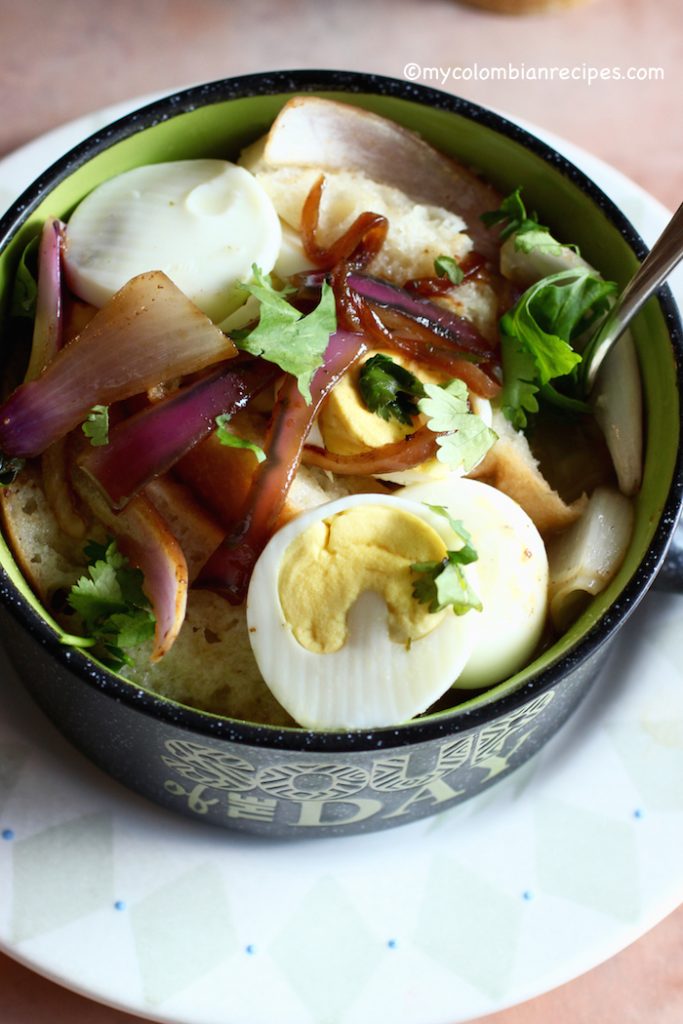 Pin
Sopa Seca or Sopa Seca de Novio is a traditional Colombian recipe popular in El Santander and Cundinamarca departments of the country. Like most traditional Colombian dishes, every family has a different recipe and every region has its own variation. In the Santander for example, where it's a tradition to eat Sopa Seca de Novio during the Lent season (Semana Santa), people like to add dried cooked fish to their recipes, while in the Cundinamarca department, they omit the dried fish.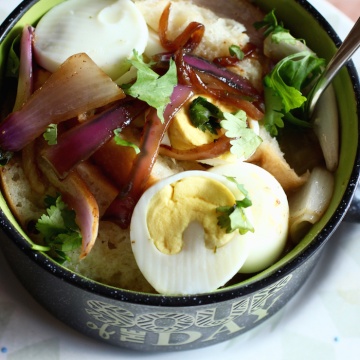 Sopa Seca Colombiana (Colombian Bread Soup)
Ingredients
3

tablespoons

of canola oil or butter

1

red onion

sliced

½

white onion

diced

¼

teaspoon

of achiote or color

¼

teaspoon

of ground cumin

3

cups

of water or vegetable broth

4

hard-boiled eggs

sliced

16

slices

of a good bread

French or Italian baguette

2

cups

of shredded white cheese

Salt and pepper to taste

Fresh cilantro or diced green onions to serve
Instructions
Place the oil or butter in a medium a large pot over medium heat and add the onions. Add the achiote, cumin, salt and pepper to taste, and cook until the onions are soft, about 8 minutes. Set aside about ¼ cup of the onions.

Add the water or stock to the pot, reduce heat to low and cook for about 5 more minutes. Add half of the bread slices, then half of the eggs, and finally, half of the cheese, and repeat the layers again, starting with the bread and finishing with the cheese. Add the broth or water, cover and keep cooking over low heat cook for about 15 minutes more without stirring.

To serve, ladle the soup into bowls or cazuelas, add fresh cilantro for garnish and serve warm.
The Sopa Seca is usually made with bread, onions, hard boiled eggs, cheese and broth or water. You can add cooked dried fish to make the Santander department variation if you prefer. The bread is softened in the liquid, but not enough to lose its shape. This dish can be made on the stove-top or in the oven. It is a very simple and easy to make dish and the combination of flavors and textures are very comforting.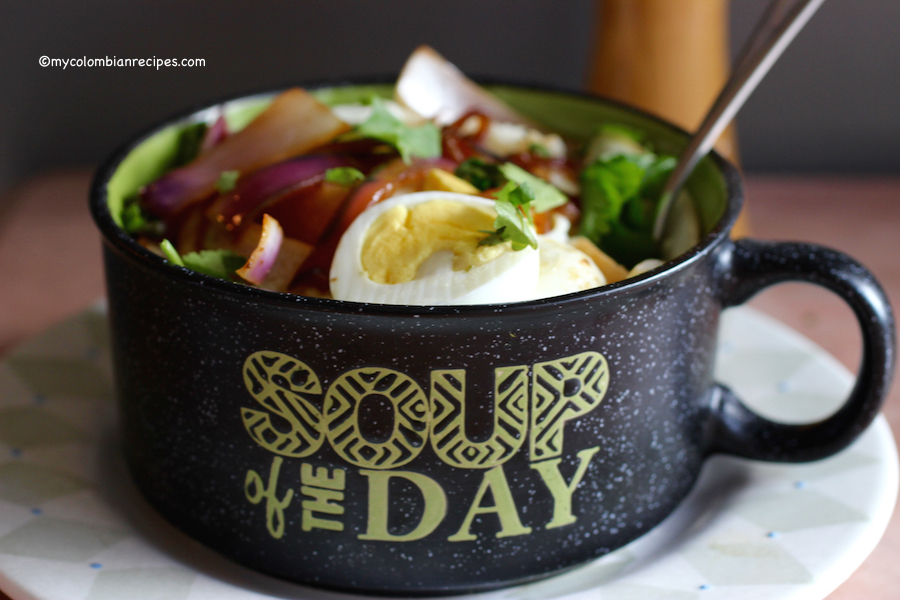 Pin
I don't know why they called this dish a sopa (soup), because the dish is dried and doesn't have a soup consistency, but I couldn't find any information regarding as much. If you know more about the history of this dish, please leave a comment below. I would love to know more about it!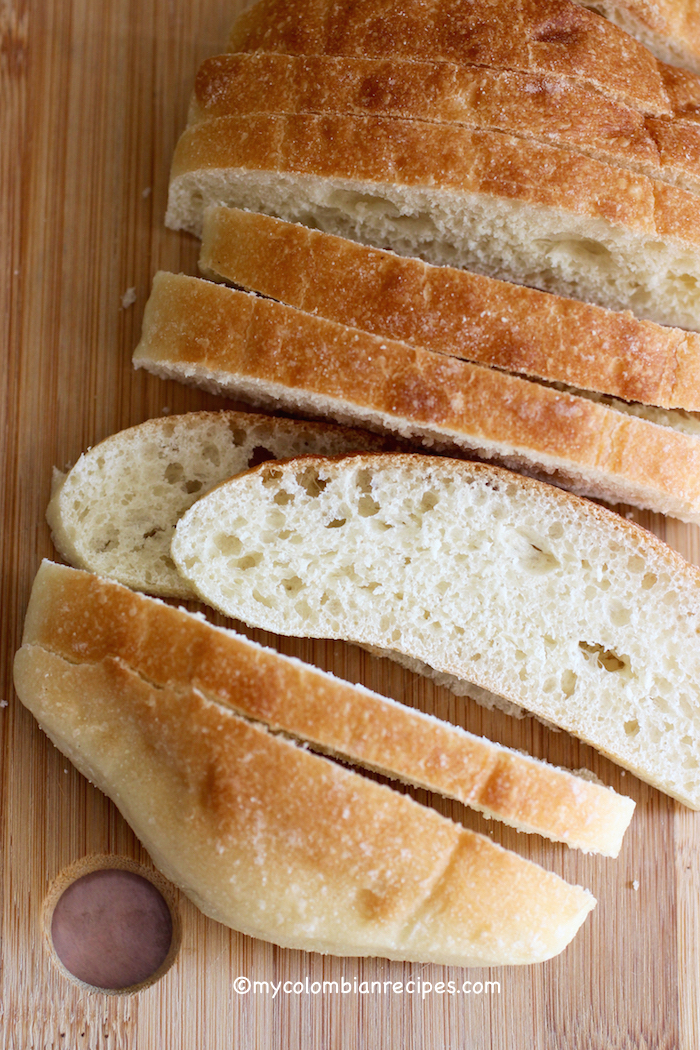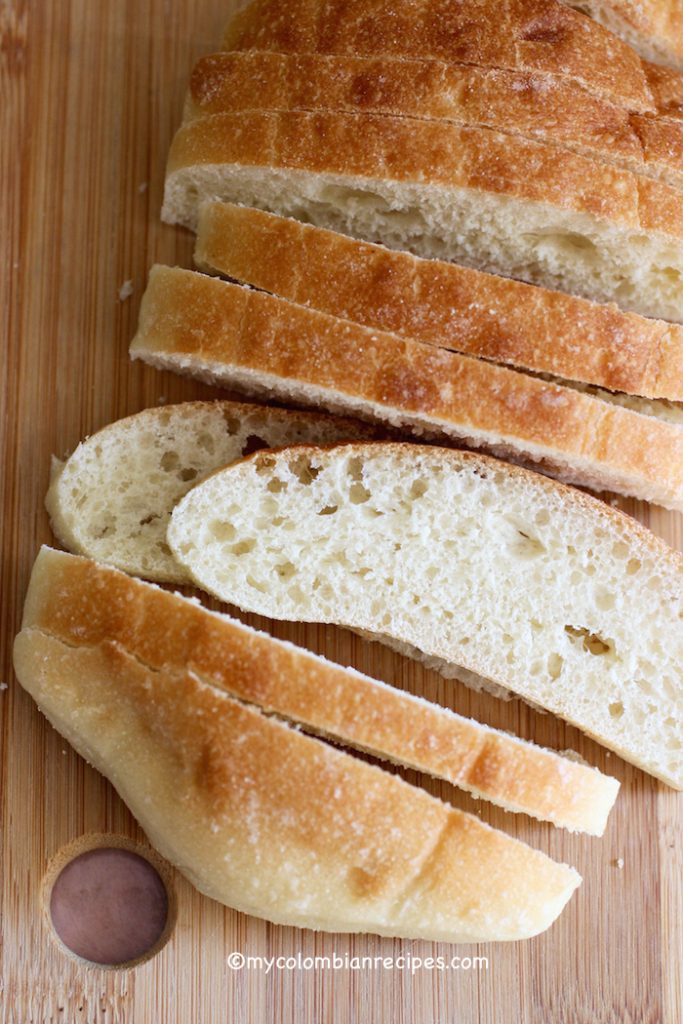 Pin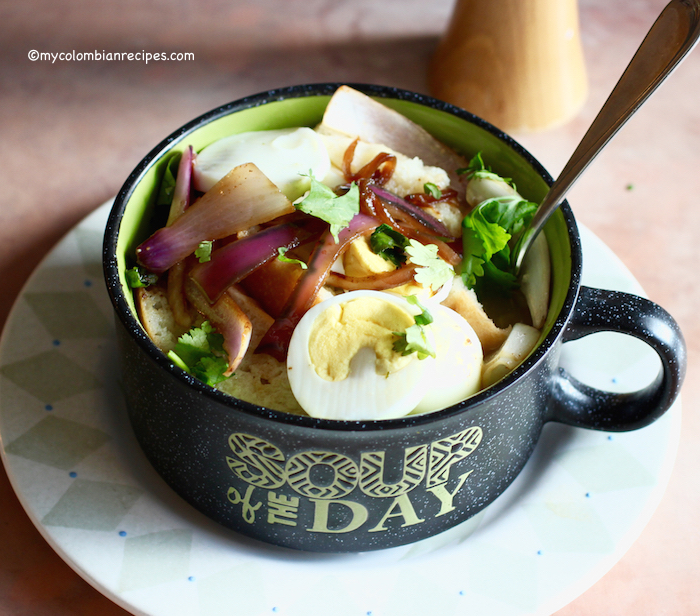 Pin