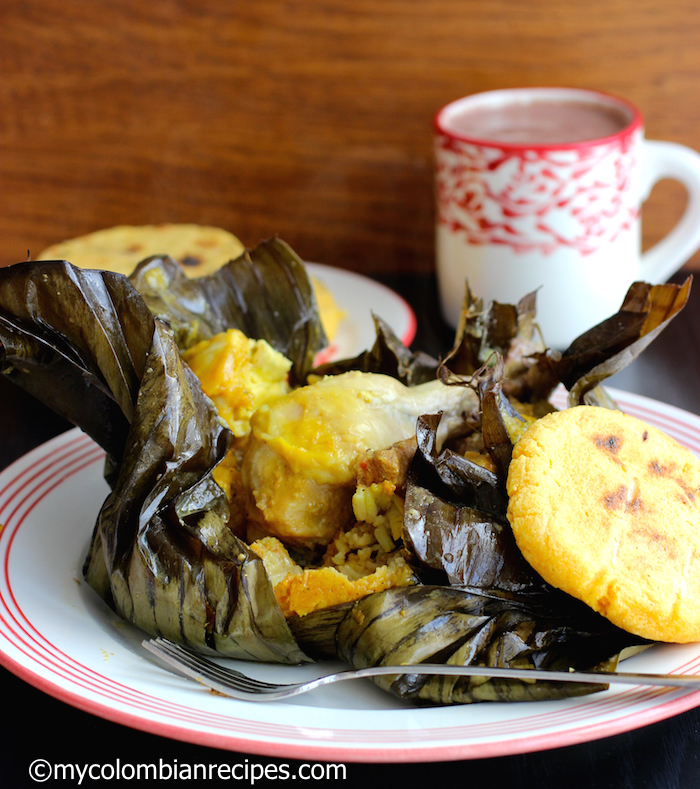 Tamal is an important dish in Colombian cuisine and you'll find them on almost all traditional Colombian restaurant menus. There are many different variations of tamales throughout the country. Tamales Tolimense is a recipe I have been planning to share with you for some time now.
The filling in this tamal is chicken, pork belly, pork ribs, boiled egg, carrots, peas, potatoes, rice, condiments, and masa, all wrapped with plantain leaves. In the Tolima region of Colombia it is traditional to eat Tamal Tolimense for breakfast with hot chocolate and arepa.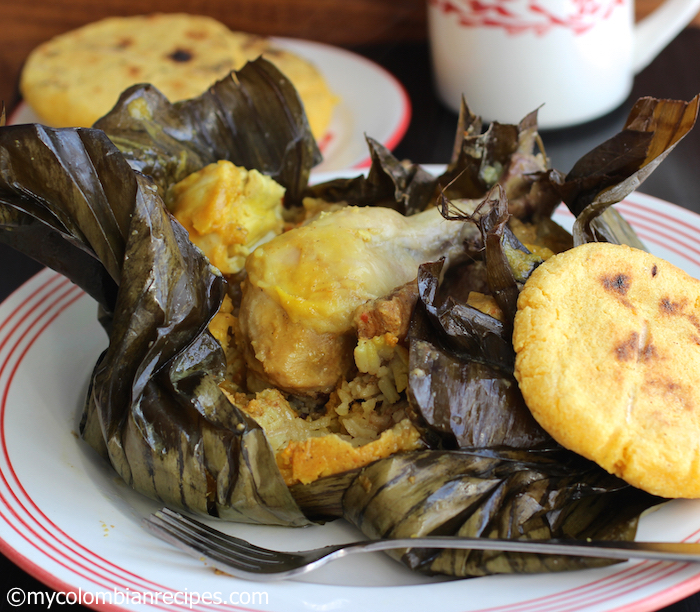 Tamal is a dish loved all around Colombia, and I want to share all of the many variations with you. I hope you enjoy this recipe as much as I did!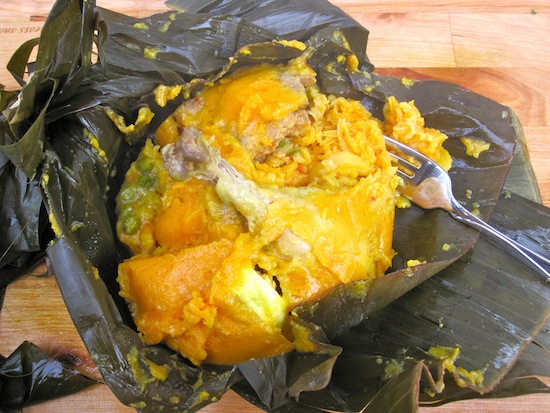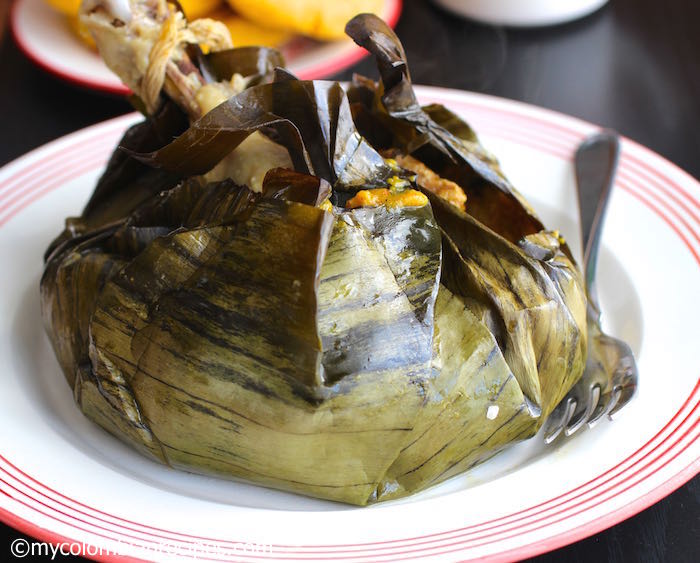 Ingredients
(12 tamales)
2 pounds of pork ribs, cut into small pieces
12 pieces of chicken
1 pound pork belly, cut into small pieces
4 medium potatoes, peeled and sliced
2 large carrots, peeled and sliced
6 cooked eggs, sliced
1 cup peas
3 cups cooked rice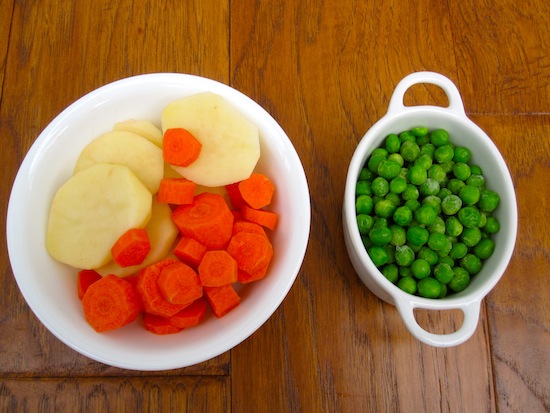 Marinade:
1 large onion, chopped
4 garlic cloves
1 large red bell pepper, chopped
1 large green bell pepper, chopped
4 scallions, chopped
4 tablespoons ground cumin
3 tablespoons sazon Goya with azafran or Color
Salt
2 cups water
Masa:
1 pound yellow precooked corn meal (masarepa)
5 cups chicken stock
Salt
½ cup marinade
2 tablespoons sazon Goya with azafran or color
Wrapping:
2 pounds banana leaves, cut into pieces about 15 inches long
String
Water and Salt to cook the tamales
Directions
Place all the marinade ingredients in the blender and blend until smooth. Reserve ½ cup of the marinade to prepare the masa.
In a large plastic bowl place all the meat, add 1 ½ cups of the marinade. Mix well, cover and refrigerate overnight.
To prepare the masa: Place the masarepa in a large bowl, add the water, salt, sazon Goya or color and reserved marinade. Mix well with a wooden spoon or your hands.
Wash the leaves well with hot water and set aside.
To assemble the tamales: Place 1 piece of the leaf on a work surface and place a second leaf on top, pointing in the opposite direction, like forming a cross.

6 . Spread 1/2 cup of masa and about 1/4 cup of rice in the center of the banana leaves, at the point where they connect and form a cross. Place, 1 piece pork belly, 1 piece of chicken and 1 piece of rib on top of the masa and place about 1 tablespoon of peas, 1 or 2 slices of carrots and 2 slices of potatoes on top of the meat.

Bring the corners of the banana leaves up to the middle of the filling, and tie it with butcher's string right above the filling, so that there is a tuft of leaves above the string (see picture). Continue the process until all the tamales are wrapped and tied.

Bring a large pot with salted water to a boil. Add the tamales and then reduce the heat to low. Cover and cook for 2 hours. Remove the tamales from the pot and let them sit for about 5 minutes before serving. Cut the stirring and serve in the leaves. Serve hogao on the side if desired.
This was printed from MyColombianRecipes.com