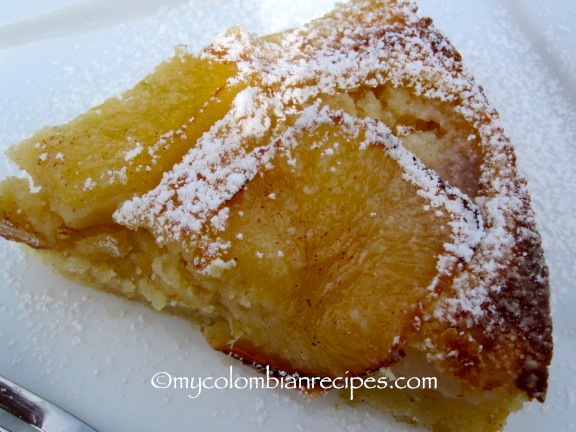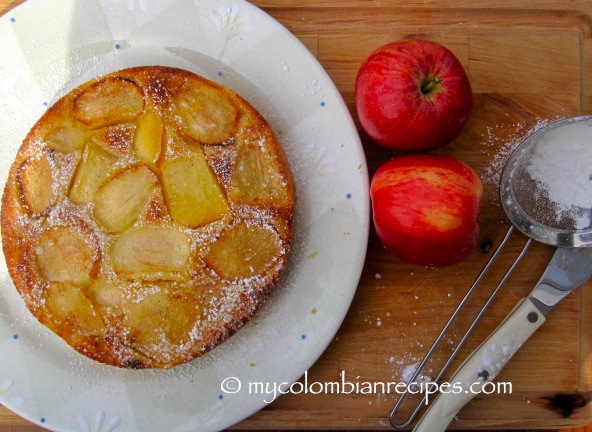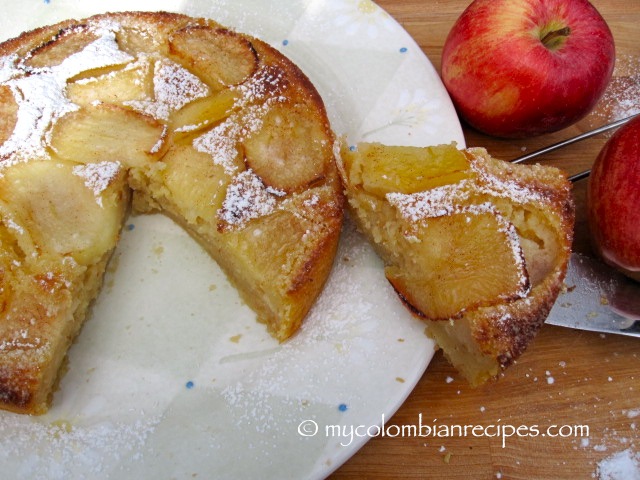 This Torta de Manzana is a traditional Colombian dessert from the Boyacá department of Colombia. I do not bake very often so you won't find many cake recipes on the site, however, when I do bake, the recipes are mostly simple and easy to make cakes, or traditional Colombian breads.
This apple cake is my kind of dessert. It is very easy to make and incredibly soft and moist. It is delicious served with coffee or with a scoop of vanilla ice cream on the side.
We all loved this cake! I have never seen a cake disappear so fast in my house. I hope you enjoy this Colombian-Style Apple Cake as much as we did.
Buen provecho!
Ingredients
5 medium apples, peeled and cored
3/4 cups of sugar, divided
1/2 teaspoon of cinnamon powder
Juice of 1/2 lime
1/4 cup of water
5 tablespoons of melted butter
2 eggs, beaten
1/4 cup of cornstarch
2 tablespoons of all purpose flour
1 teaspoon of baking powder
1 teaspoon of vanilla extract
2 cups of ponqué or pound cake crumbs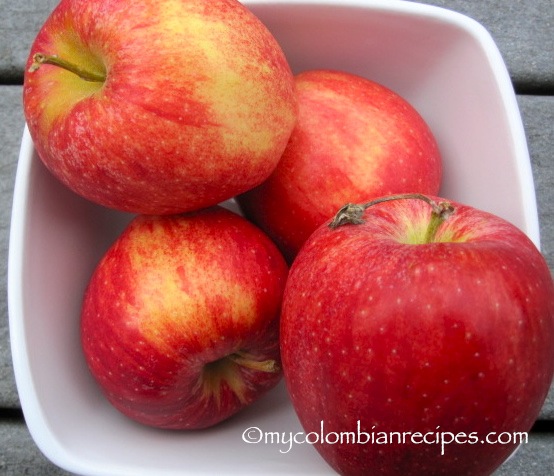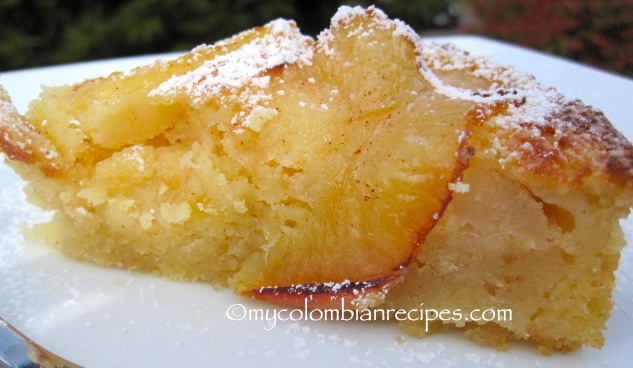 Directions
Preheat oven to 350F. Lightly grease a 8 or 9-inch round baking pan.
Slice the apples into thin slices. Place the apples in a medium pot with 1/4 cup of the sugar, cinnamon powder, lime juice and the water. Cook on medium heat for about 5 minutes. Set aside and allow to cool slightly.
Place half of the cooked apples with the melted butter, eggs, corn starch, flour, baking powder, remaining sugar and vanilla extract and the remaining in a large bowl. Using and electric mixer whisk until just combined. Add the pound cake crumbs and whisk until the cake batter is smooth.

Place the remaining apple in the bottom of the prepared baking pan.
our batter in the baking pan.Bake for about 25 minutes. Cool cake in pan 5 minutes. Run small sharp knife around side of pan to loosen cake. Turn cake out onto platter and serve warm or cold.
This was printed from MyColombianRecipes.com