This post is also available in Spanish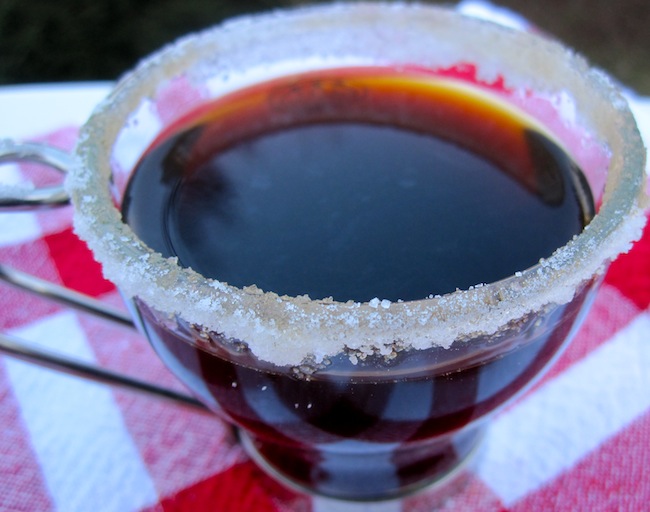 We Colombians love our coffee and I find it hard to start the day without a hot cup of black coffee in the morning. Carajillo is a simple coffee-based hot drink originally from Spain, but very popular in Colombia. It is usually made with brandy or rum and served in a small shot cup. Although I don't start my day with this sort of coffee drink

it is the perfect ending to any meal!
Buen provecho!
Ingredients
(4 to 6 servings)
3 cups of fresh brewed dark roast coffee
Sugar, to your taste
Brandy or rum to your taste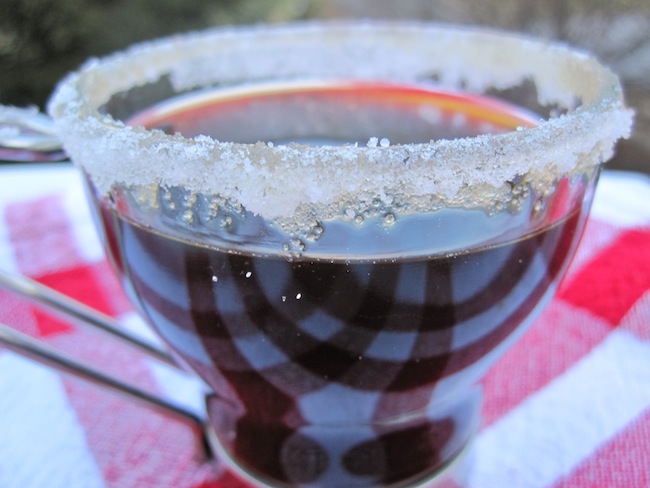 Directions
Place sugar in a shallow dish. Moisten the rim of an espresso or shot cup with a dampened paper towel, then dip in sugar.
Add the sugar and rum to the hot coffee. Fill the cup with Carajillo. and serve immediately.
Like this recipe? Please say thanks by sharing it...