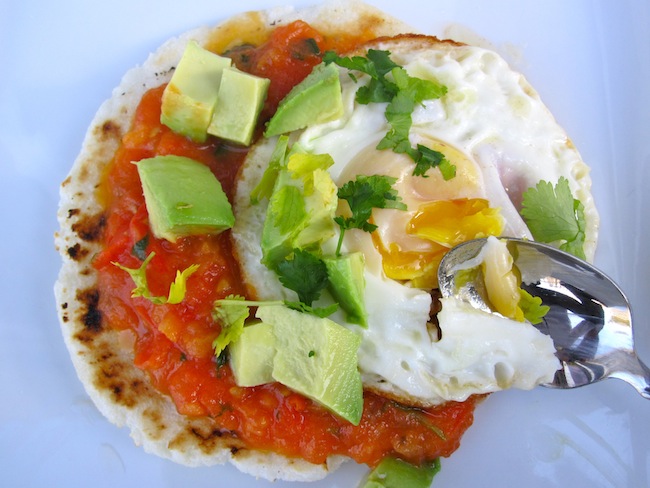 I like experimenting with different types of toppings for my arepas and this time I used fried egg, hogao and avocado. What a wonderful combination of ingredients. I just loved it!
Arepas are one of my favorites and there are many recipes for them on my site. I hope you enjoy them as much as I do.
Buen provecho!
Ingredients
(4 servings)
4 cooked arepas
4 sunny side up eggs
1 avocado, peeled and diced
2 cups hogao
Salt and pepper
1/4 cup fresh cilantro, chopped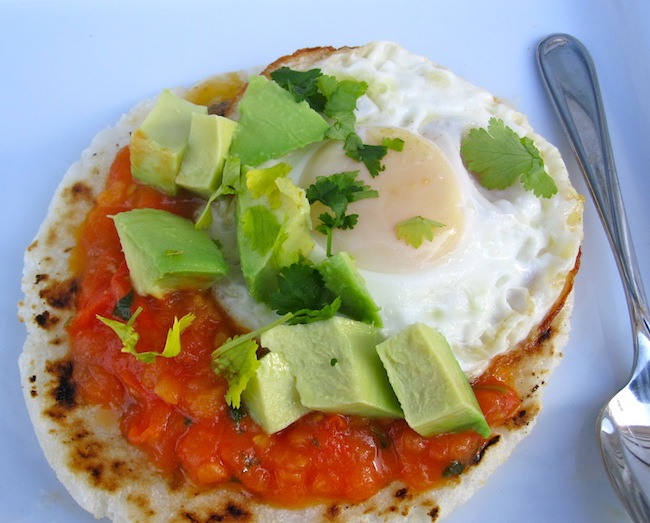 Directions:
To assemble these arepas:
Top each arepa with hogao. Top with one fried egg and garnish with dice avocado and fresh cilantro. Season salt and pepper. Serve warm.
This was printed from MyColombianRecipes.com