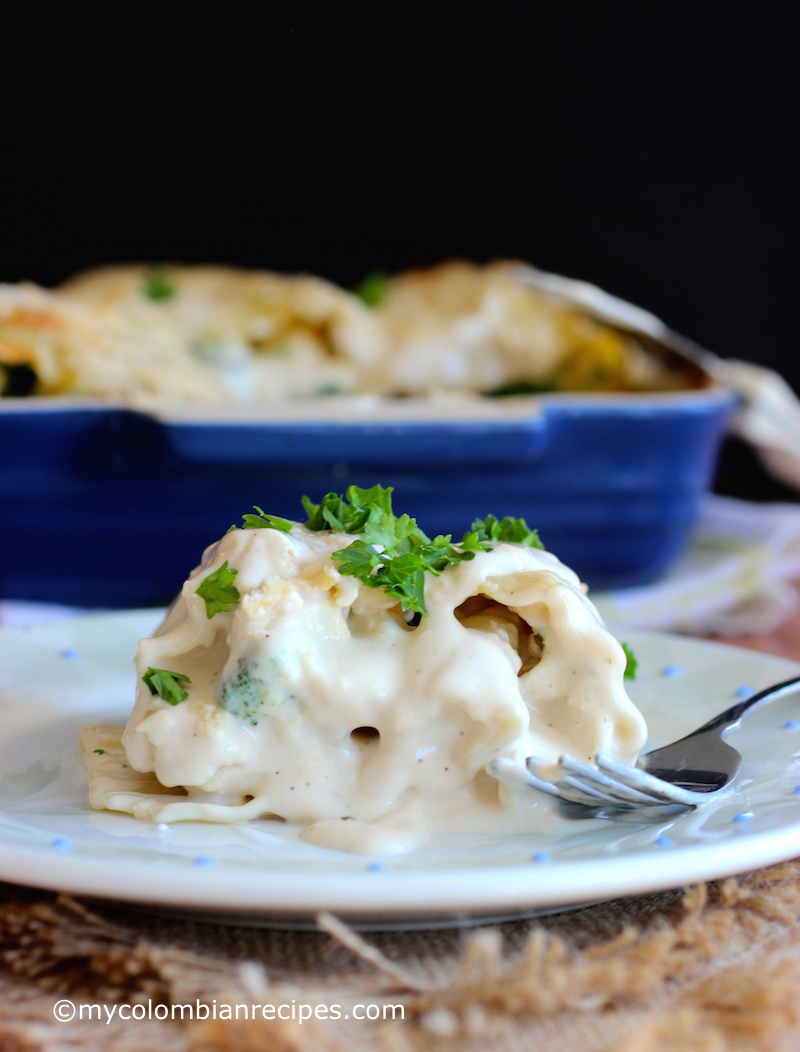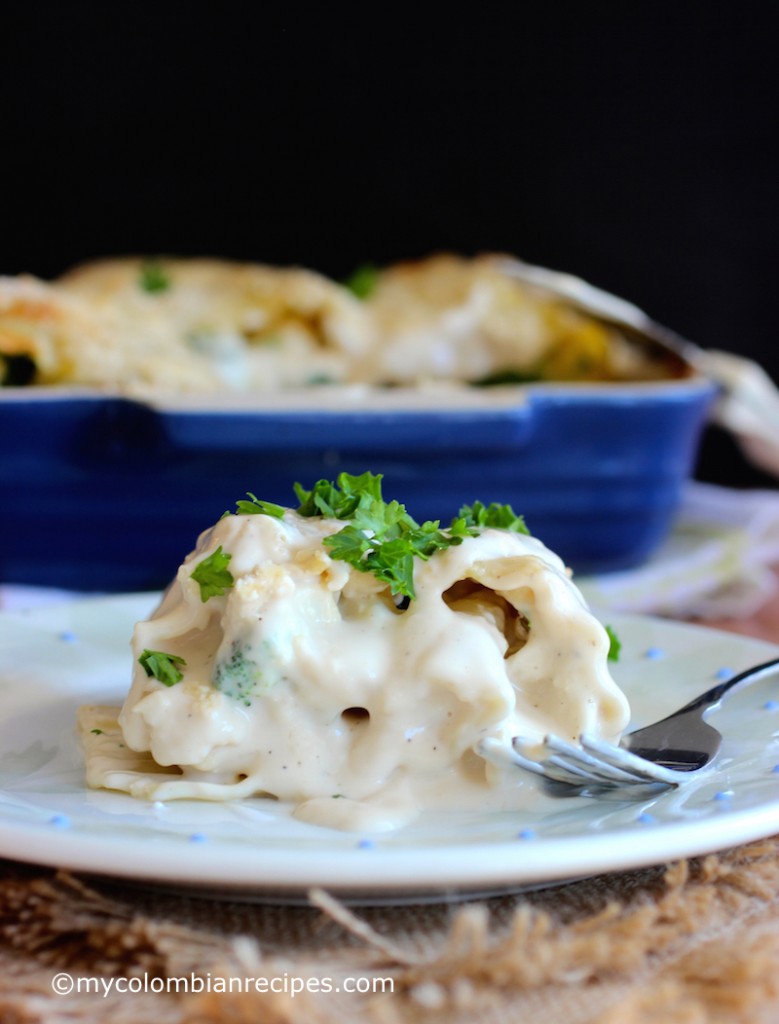 This is a compensated campaign in collaboration with Ragú® and Latina Bloggers Connect. As always, thank you for reading and supporting brands with which I work as it helps support My Colombian Recipes.
I didn't grow up eating traditional lasagna, in fact, the first time I had traditional Italian lasagna was here in the United States about 14 years ago. When I was living in Medellín, white lasagnas were more popular, at least with my family. My Aunt Consuelo would make a delicious chicken and pork lasagna with white sauce and it's one of my favorite dishes, so I am partial to white sauce lasagna.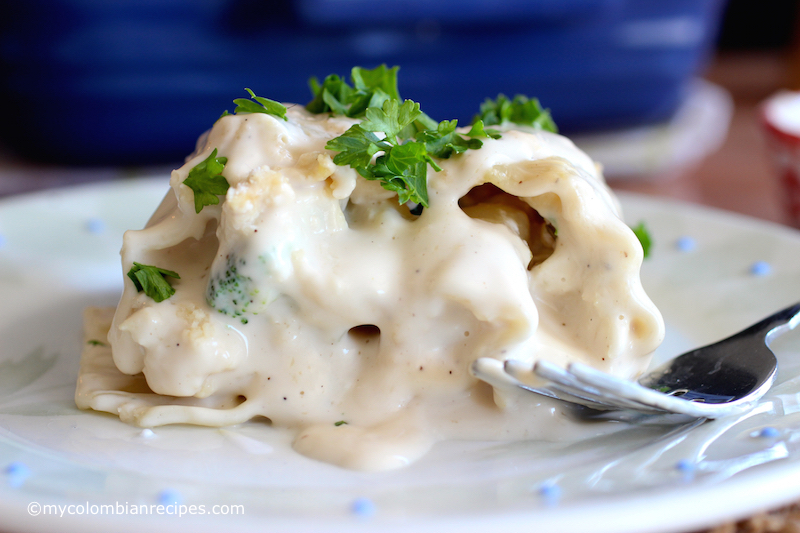 Turning lasagna noodles into rolls is a wonderful and easy way to make lasagna on a weeknight. It cooks faster and it's much less of a chore to serve.Ragú® is recognizing and celebrating everything that makes family mealtime #Saucesome. For me it's cooking a delicious meal with my kids that the whole family loves, that's #Saucesome!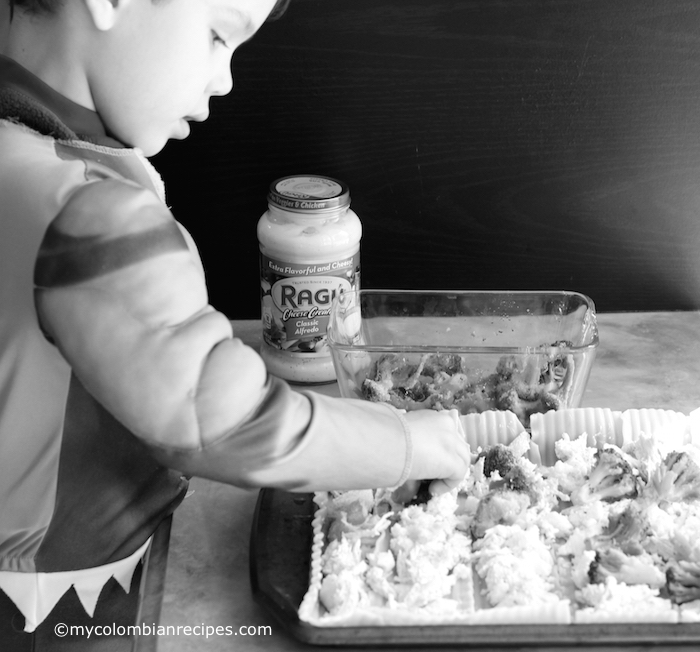 Ragú® has the authentic Italian taste American families love with a variety of great tasting, quick and easy to make family favorite recipes. These Chicken and Broccoli Alfredo Lasagna Rolls were inspired by the Ragú® Chicken and Broccoli Alfredo recipe. This is a very simple, flavorful, inexpensive and incredibly versatile weeknight dinner. Lasagna noodles with shredded chicken, cheese and broccoli in a rich, creamy white Sauce. It was a total hit and will definitely make it into my regular rotation as an easy to make, delicious rendition of a comfort food favorite.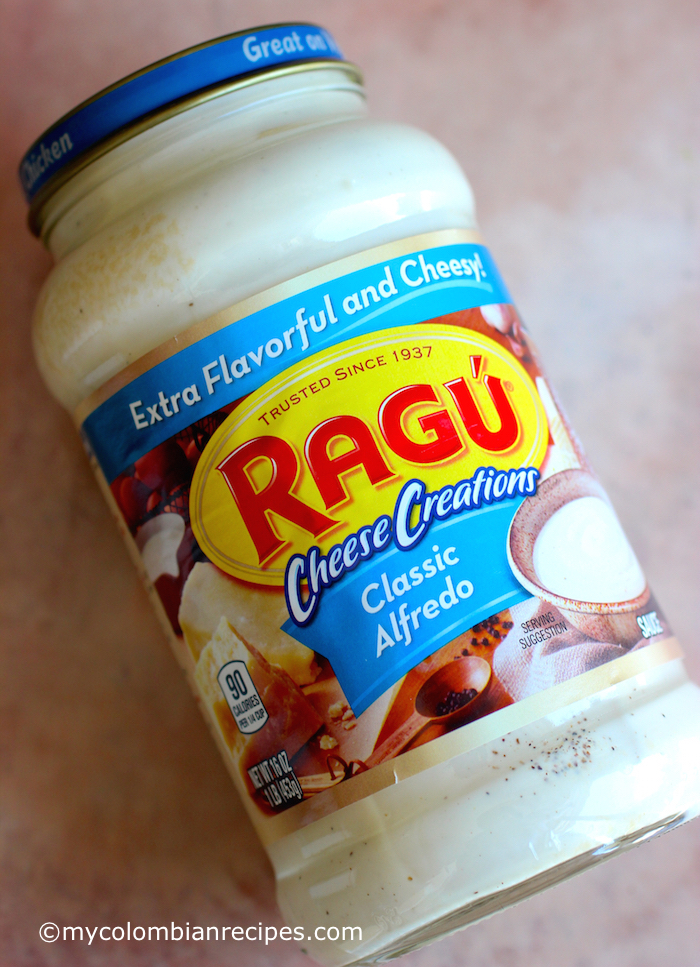 I used Ragú® Classic Alfredo Sauce for these Chicken and Broccoli Alfredo Lasagna Rolls, which has a delicious taste and creamy texture that your whole family can love. This recipe is incredibly easy and results in a wonderfully satisfying, comforting and delicious meal.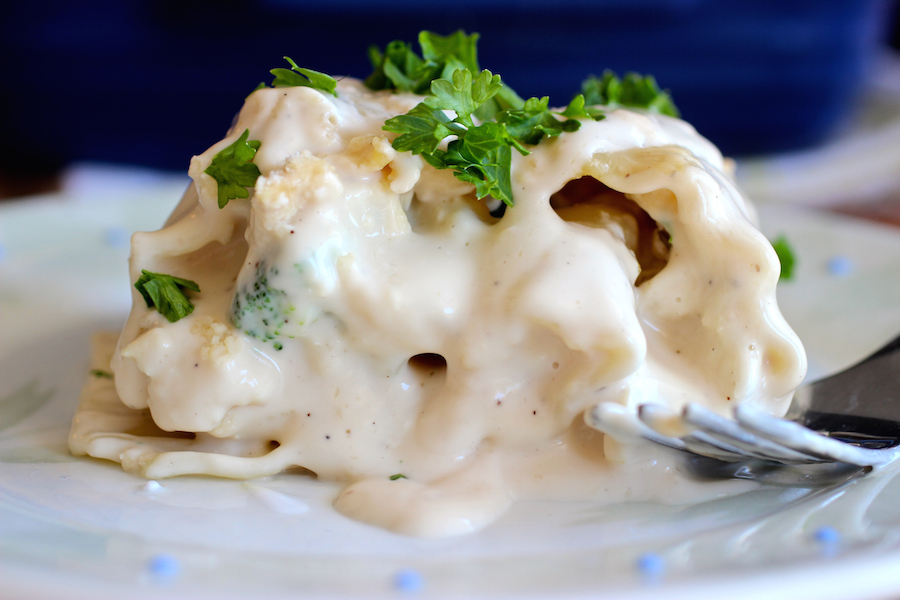 Be sure to check www.RaguSweeps.com for a chance to win a variety of #Saucesome prizes. Visit Facebook.com/RaguSauce for additional delicious recipe ideas! Visit Pinterest.com/ragusauce for additional recipe mash-ups and recipe ideas! Check out Ragú® on Twitter @RaguSauce and #Saucesome.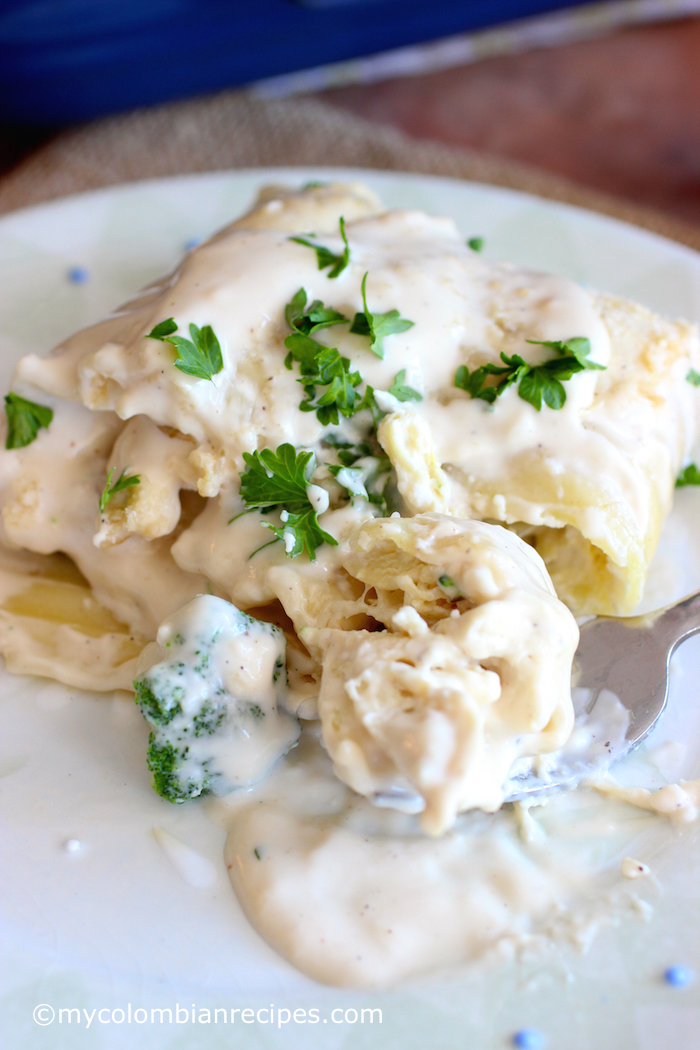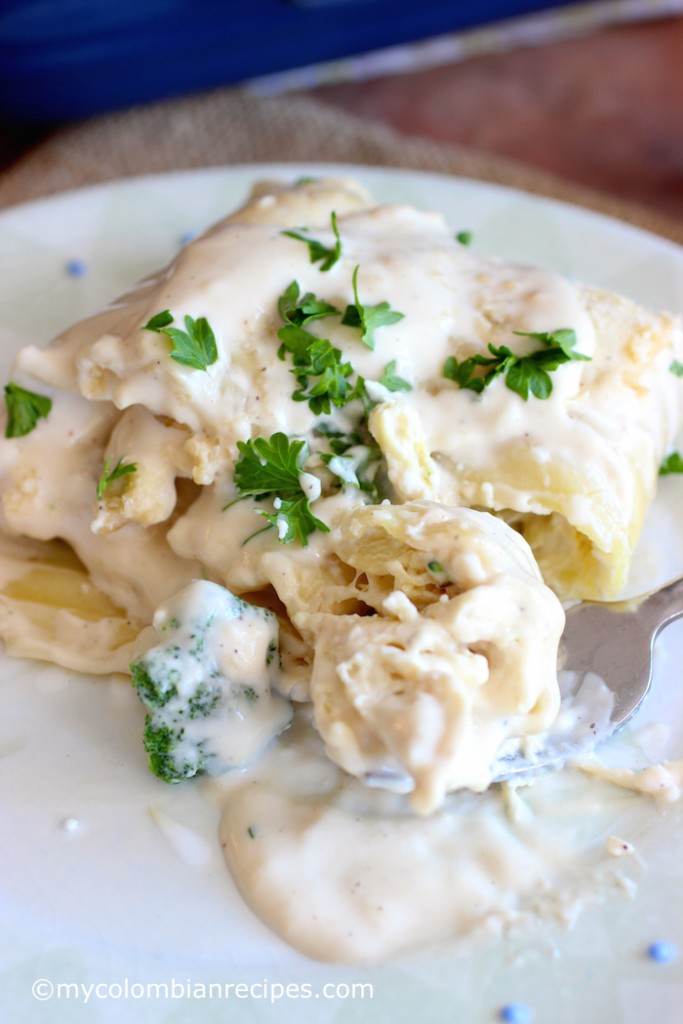 Ingredients
9 lasagna noodles, according to the directions listed on package
1 jar (1 lb.) Ragú® Classic Alfredo Sauce
2 large chicken breasts, cooked and shredded (about 2 cups)
8 ounces cream cheese, at room temperature
1/2 cup shredded mozzarella cheese
1/2 cup shredded cheddar cheese
1 cup shredded Parmesan cheese
1 teaspoon dried basil
1/2 teaspoon dried oregano
1/2 teaspoon garlic powder
1/2 teaspoon onion powder
Salt and ground black pepper, to taste
2 cups frozen broccoli florets, thawed
Fresh parsley, chopped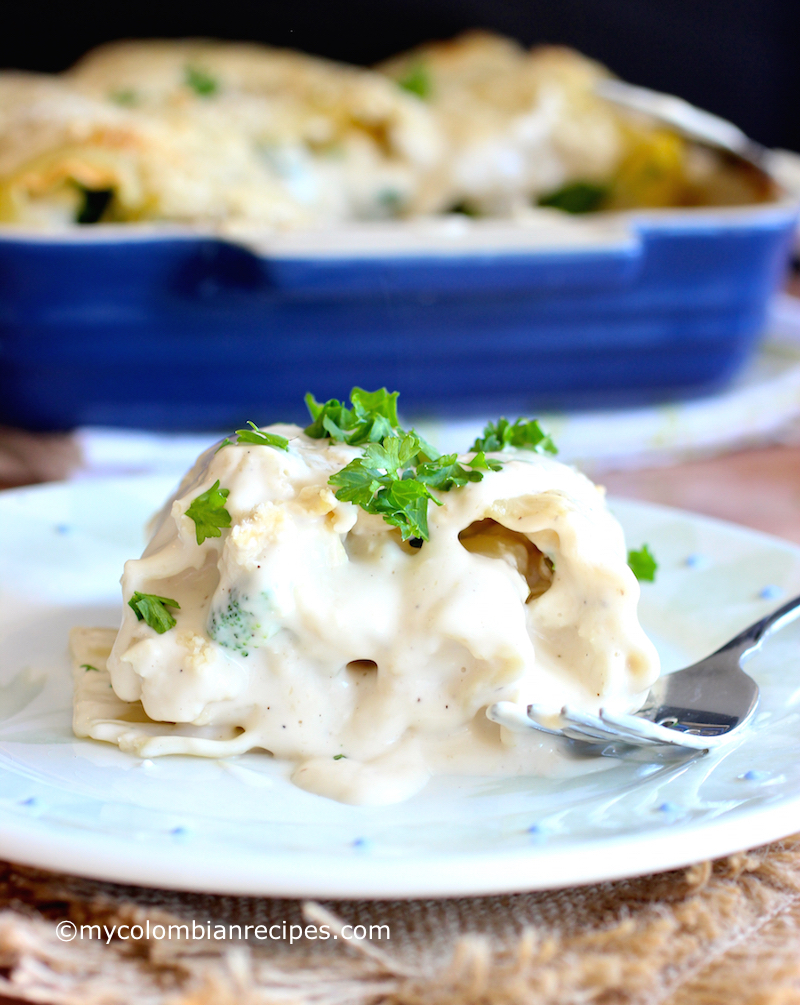 Directions
Preheat oven to 350 °F. Lay cooked lasagna noodles out in a single layer on a clean work surface.
In a medium bowl place the shredded chicken, cream cheese, mozzarella cheese, cheddar cheese,1/2 cup of Parmesan cheese, basil oregano, garlic powder, onion powder, and salt and pepper to taste and mix well.

Spread about 5 tablespoons of chicken mixture onto each of the lasagna noodles and top with broccoli florets. Roll the noodles tightly.

Spread 1/2 of the Ragú® Classic Alfredo Sauce jar on the bottom of a 9 x 9 baking dish.

Place the lasagna rolls side by side, 3 rows of 3 in the baking dish. Add the remaining Ragú® Classic Alfredo Sauce over the rolls. Sprinkle with the remaining parmesan cheese.

Bake for about 20 minutes until is heated through. Sprinkle with fresh parsley and serve warm.

–

This is a compensated campaign in collaboration with Ragú® and Latina Bloggers Connect. However, all opinions expressed are my own.
This was printed from MyColombianRecipes.com