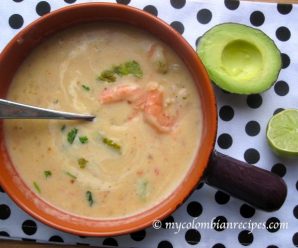 Crema de Camarones (Creamy Shrimp Soup)
Ingredients
1

pound

of shrimp

peeled and deveined, shells reserved

2

cups

of water

6

tablespoons

of butter

1

onion

finely chopped

3

garlic cloves

minced

2

carrots

peeled and grated

2

tablespoons

of flour

3

cups

of warm milk

1

large potato

cooked and mashed

1

cup

of heavy cream

3

tablespoons

of white wine

Salt and pepper

to taste

Chopped fresh cilantro or parsley
Instructions
Place the shells in a small pot with the water. Bring to a boil, reduce the heat to low and simmer, uncovered, for about 15 minutes. Strain the liquid and discard the shells.

Meanwhile, in a medium pot over medium heat, melt the butter. Add the onion, garlic and carrots. Cook until soft, about 2 minutes. Add the flour and season with salt and pepper. Stir and cook for 2 minutes more. Gradually whisk in the warm milk, reduce the heat to medium-low and continue cooking for about 3 minutes. Add the mashed potatoes and stir until combined.

Add the shrimp water and cook for about 5 minutes more. Add the shrimp, cream, wine, salt and pepper. Cook for 4 minutes more and adjust the seasonings to your taste.

Ladle the soup into bowls and garnish with cilantro or parsley. Serve immediately.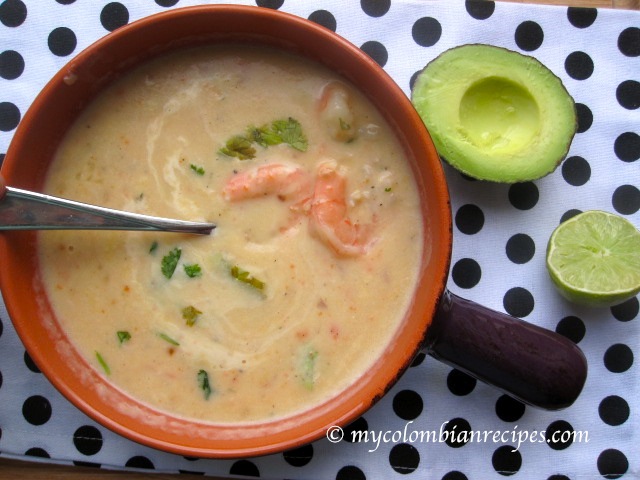 Crema de Camarones is a creamy soup from the city of Cartagena de Indias in Colombia. This beautiful city is located on the Caribbean Coast and is the capital of the Bolívar department of Colombia. The city of Cartagena was declared part of the UNESCO World Heritage in 1984. This wonderful city has old Spanish colonial buildings, fantastic beaches, delicious food, and is one of Colombia's most important tourist destinations.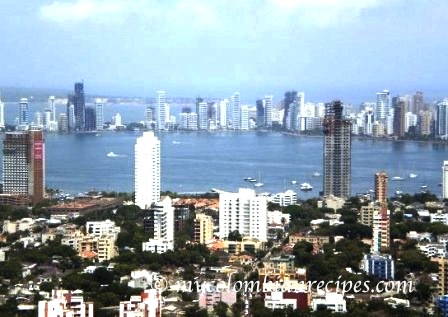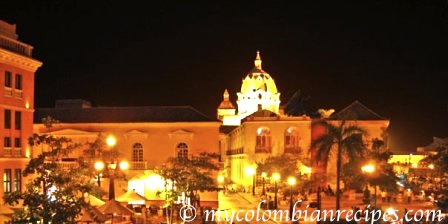 Growing up in Colombia, whenever my Tia Consuelo said she was making this Crema de Camarones, I begged my mom to go to her house so I could have this soup! Thick, rich and creamy, this shrimp soup just soothes me from the first spoonful. This is a simple yet flavorful dish that I find incredibly comforting.
Buen provecho!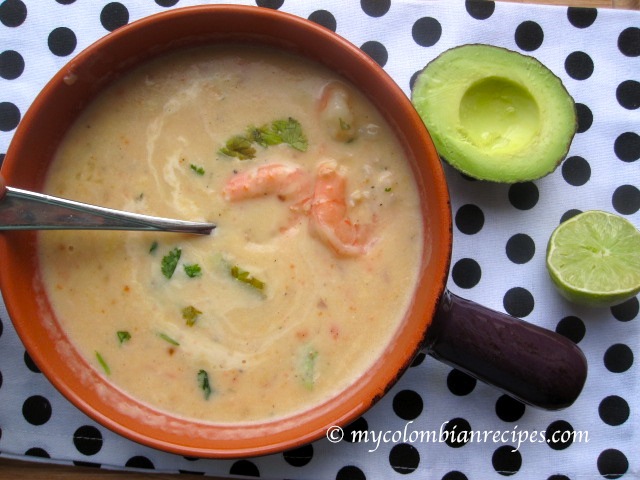 Chopped fresh cilantro or parsley