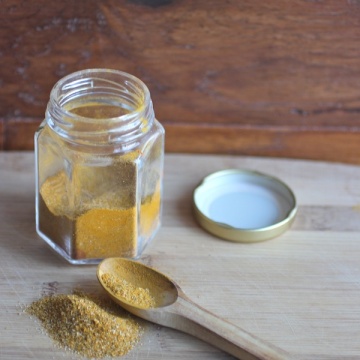 Homemade Powdered Seasoning
Ingredients
1

tablespoon

ground achiote or annato

1

tablespoon

turmeric

1

tablespoon

garlic powder

1

tablespoon

ground cumin

1

tablespoon

black pepper

1

teaspoons

salt
Instructions
Combine all seasonings and mix well. Store in an airtight container. Use in place of a packet of powdered seasoning with color.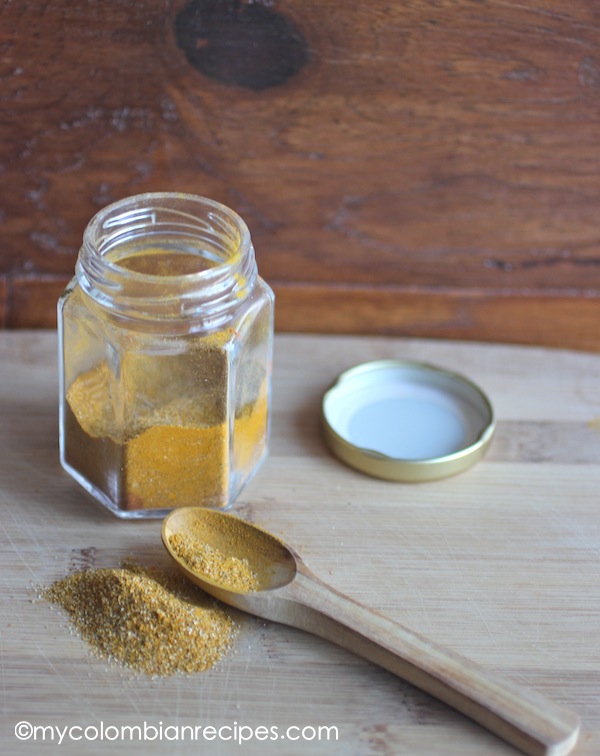 I have used store-bought packets of seasoning ever since I started cooking Colombian food. It's not that there's anything wrong with these seasoning packets other than they include ingredients that I can't even pronounce!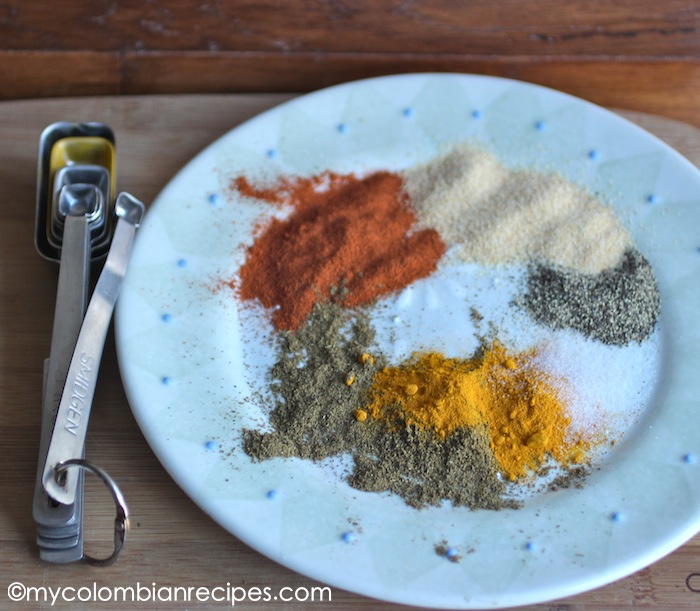 I have been loyal to a couple of brands for years. In Colombia, I used Triguisar and here in the United States I usually use Sazón Goya, because it's easier to find. Many of my readers though are asking me for a substitute for this seasoning because they can't find any of them where they live, or because they can't eat those mystery ingredients! So, I decided to give homemade powdered seasoning a try this week. I have to say, I was pleasantly surprised at how delicious it turned out! It's very easy to make and all it takes is a combo of different spices, most of which you should already have in your spice cabinet.
Buen provecho!