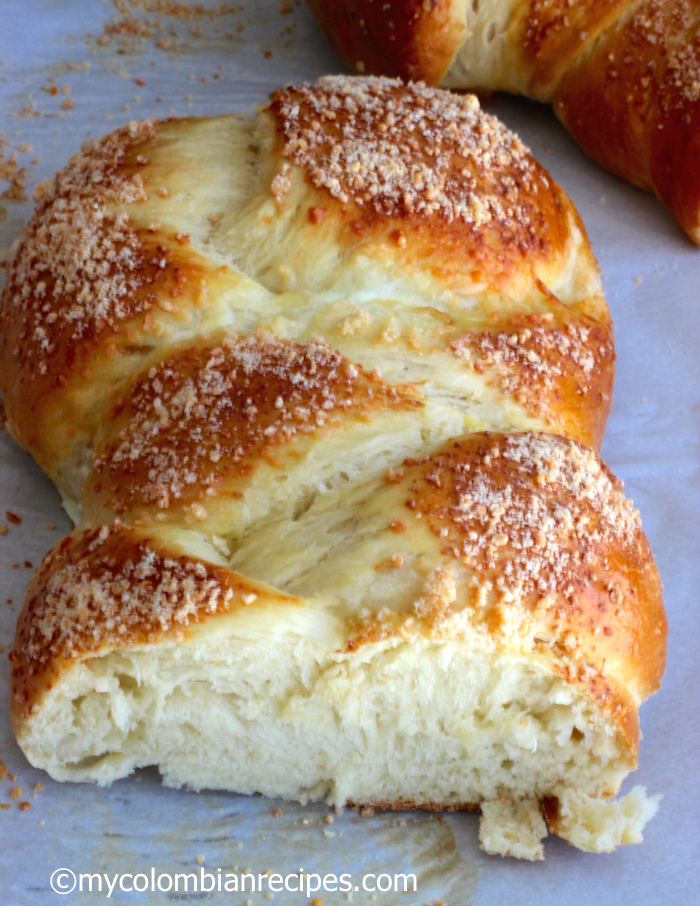 We Colombians loved our parva (baked goods). We have panaderías (bakeries) on every neighborhood corner that sell a variety of savory and sweet breads, cakes, pastries and cookies.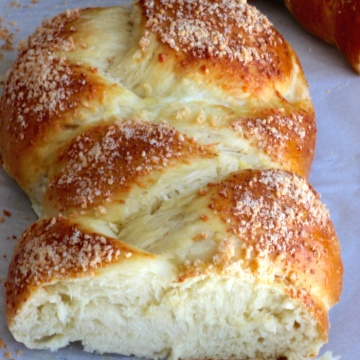 Pan Trenza (Braided Bread)
Ingredients
3 ½

cups

of all-purpose flour

2

tablespoons

of sugar

½

tablespoon

of salt

1

packet rapid rise yeast

¼

cup

of vegetable oil + plus more to grease the bowl

¾

cup

of luke warm water

3

eggs

at room temperature

2

tablespoons

parmesan cheese or sesame seeds

optional
Instructions
Sift 3 cups of flour, sugar, salt, and yeast into a large mixing bowl.

Add oil, water, and 2 eggs into the bowl.

Mix until everything is combined. Transfer the dough onto a lightly floured kitchen counter and knead with your hands for about 15 minutes.

Grease a large bowl with vegetable oil. Place the dough seam side down into the greased bowl. Let it sit in a warmer part of your house for one and a half hours. It will double in size.

Right before braiding, preheat the oven to 350 F.

Punch down the dough and divide the piece into 3 equal pieces. Roll each piece into a long strand.

Lay the strands vertically on the counter. Pinch them together at the top and start braiding. Start at the further most right and take it over two strands. Then take the second furthest strand to the left and place it all the way over to the right. Repeat the same process until the end.

Tuck the ends underneath the loaf and place it on a baking sheet lined with parchment paper.

Brush the top with the remaining beaten egg and sprinkle with parmesan cheese or sesame seeds. Let it rise in the kitchen for 30 minutes.

Bake for 30-35 minutes or until the top is golden brown. Remove it from the oven and let it cool.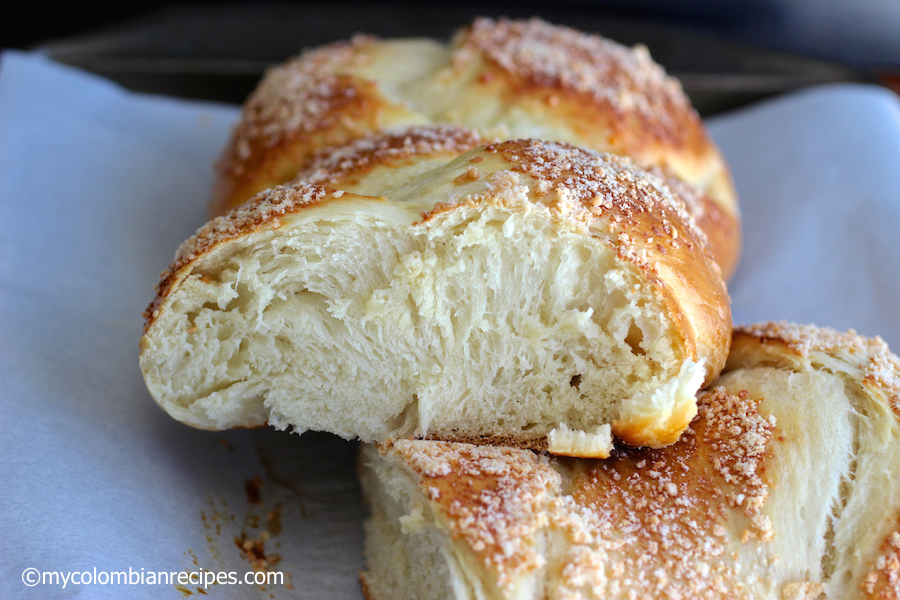 Pan Trenza (Braided Bread) is very popular in Colombia and has been on my list of recipes to make for years and I really wish I had made it sooner. I honestly had no idea how relatively simple this bread is to make, so there's no excuse not to throw a loaf together right this minute.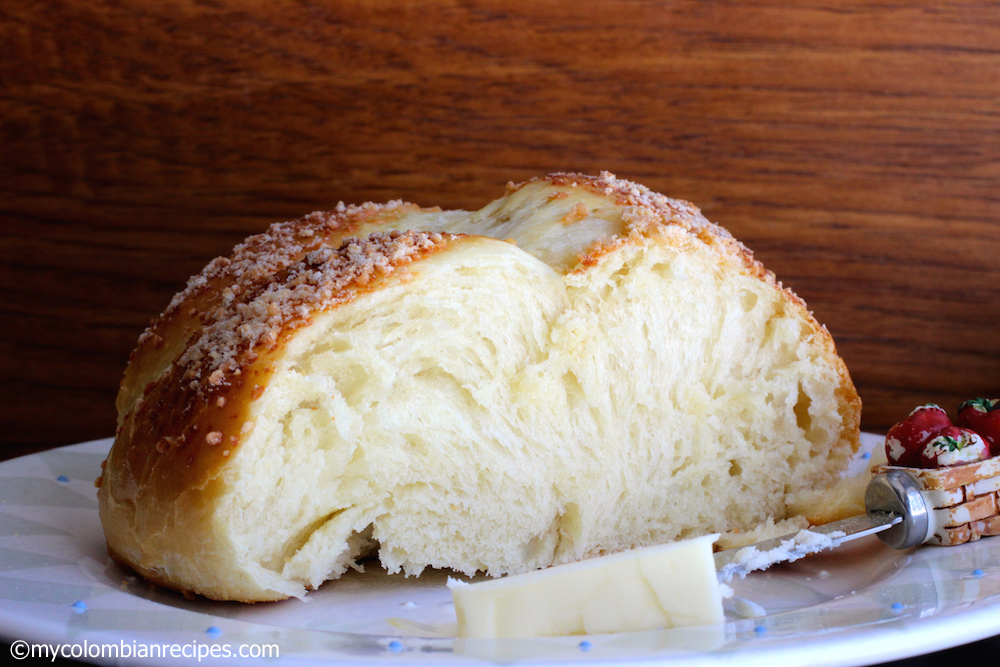 Some bakers like to sprinkle sesame seeds or parmesan cheese on top for flavor or add raisins to the dough. I made mine with parmesan cheese on top and my Pan Trenza turned out just as good as I hoped it would, perhaps even better! Be sure to put it on your to-bake list.
Buen provecho!