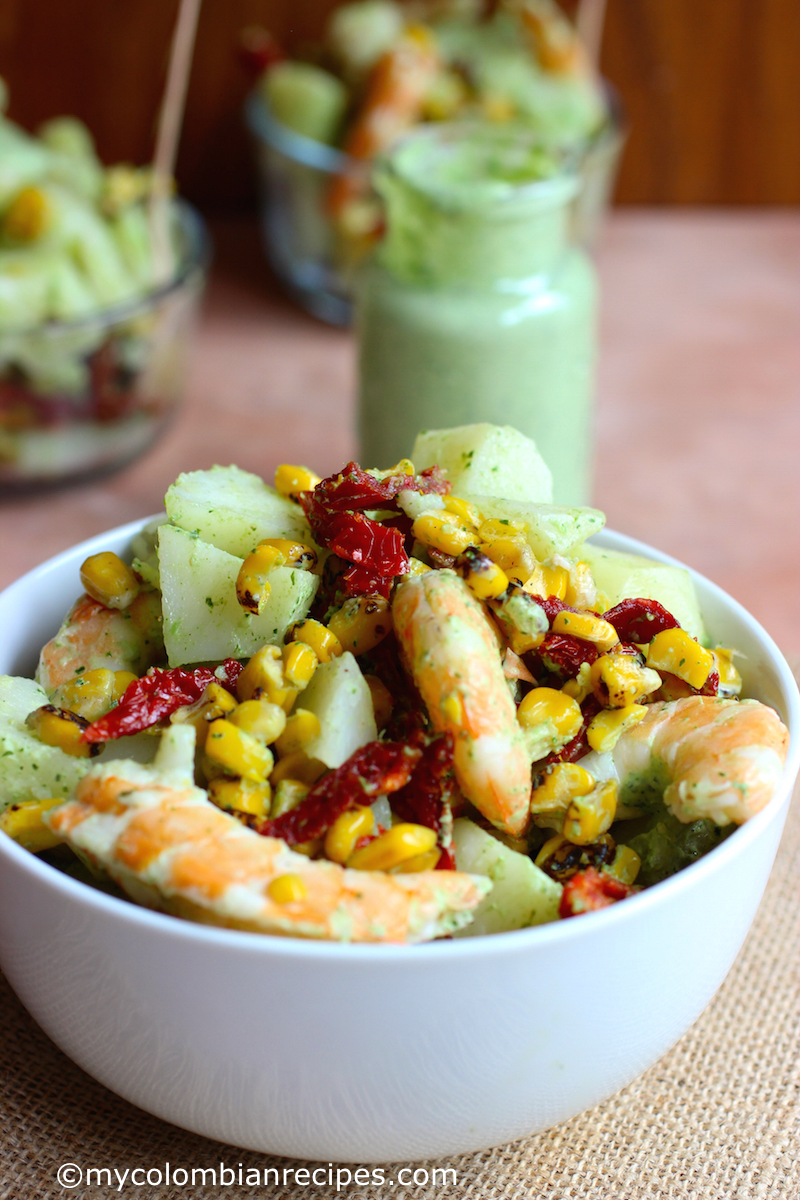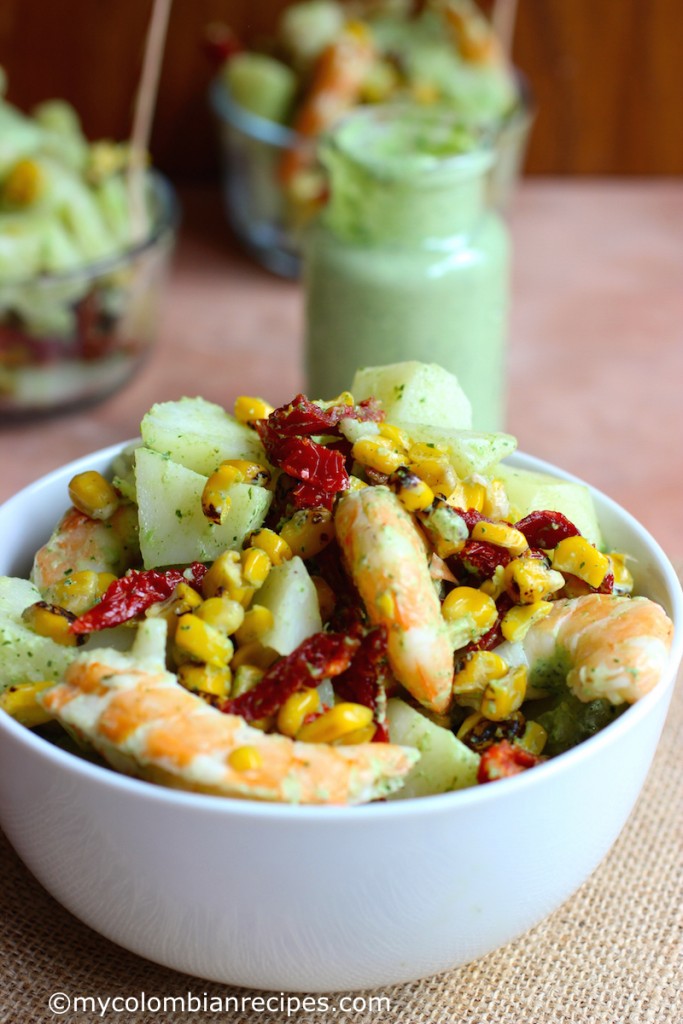 This is a compensated campaign in collaboration with The Idaho Potato Commission & Society Culinaria. As always, thank you for reading and supporting brands with which I work, as it helps support My Colombian Recipes.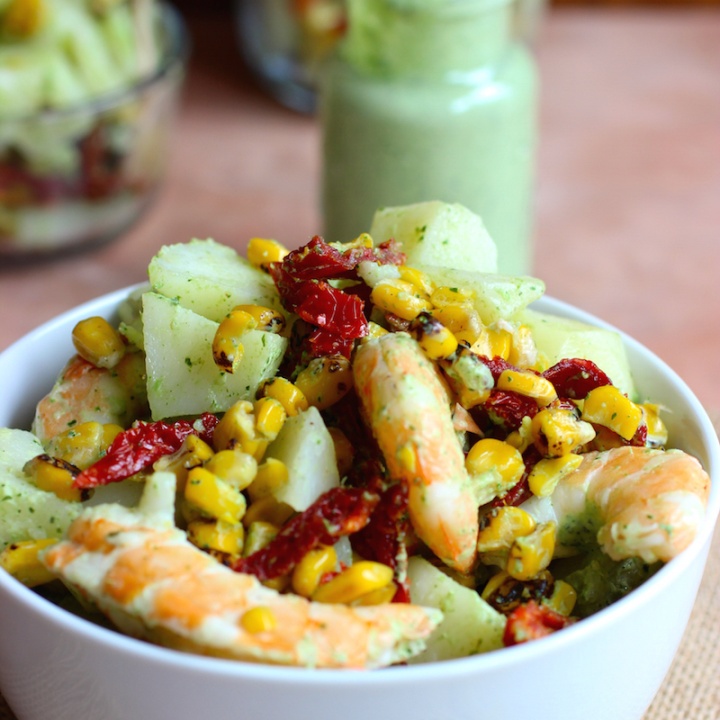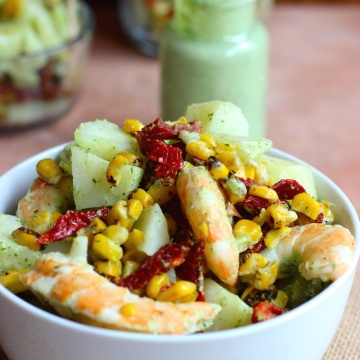 Potato and Shrimp Salad with Cilantro and Lime Dressing
Ingredients
3

pounds

of Idaho® red potatoes

peeled, diced and cooked

1

pound

cooked shrimp

1

cup

roasted or cooked corn

½

cup

sun-dried tomatoes

Salt and pepper to taste

2

tablespoons

mayonnaise

5

tablespoons

sour cream

2

garlic cloves

crushed

1

cup

chopped fresh cilantro

Juice of 1 to 2 limes
Instructions
To make the dressing, place the mayonnaise, sour cream, garlic, cilantro lime juice, salt and pepper in the food processor or blender. Mix well until everything is combined.

Place the cooked potatoes, cooked shrimp, corn and sun-dried tomatoes in a bowl. Add the dressing and mix well. Chill until ready to serve.

A summer cookout or picnic would not be complete without a good potato salad to go along with those burgers and hot dogs. My favorite thing about potato salads are their versatility. You can add your favorite ingredients and have a different dish every time you make it. If you are going on a picnic, or hosting or attending a cookout this summer, I'd like to offer you a delicious suggestion, Potato and Shrimp Salad with Cilantro and Lime Dressing.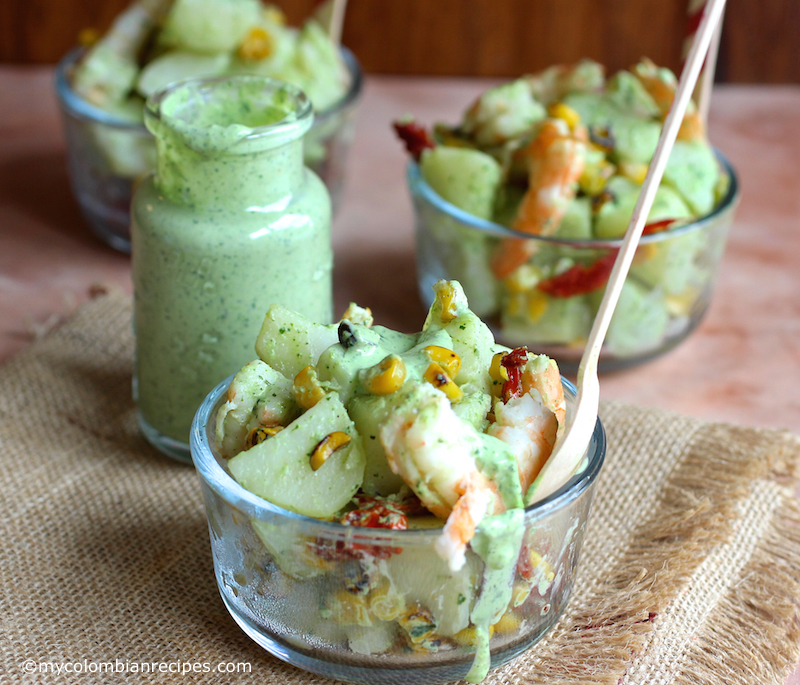 I used red Idaho® potatoes for this recipe, but any variation of potato will do. Idaho potatoes have more than 27 varieties of potatoes from which to choose to make your salad. This is a great opportunity to experiment! It also would be delicious with chicken instead of shrimp or roasted poblano instead of sun-dried tomatoes.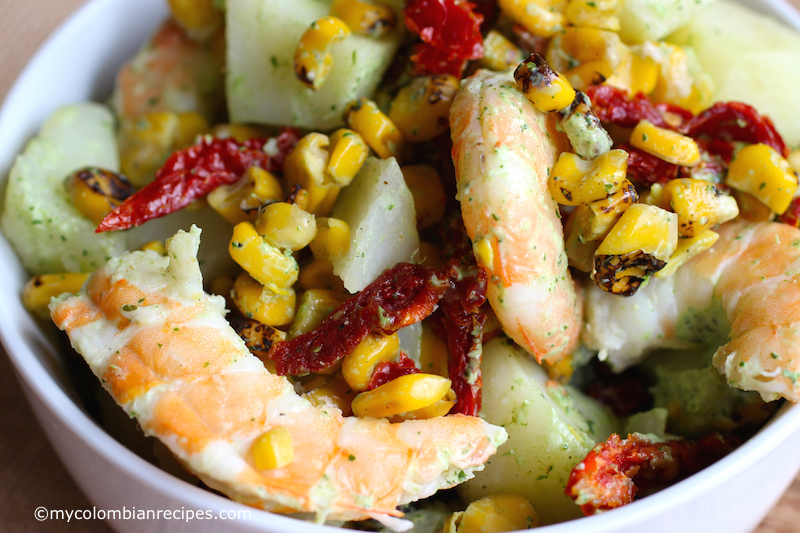 The dressing is comprised of cilantro, garlic, lime juice, sour cream, and a touch of mayonnaise, used as an accent, instead of the usual main ingredient. It results in a salad that is perfectly dressed, moist and a little creamy, but not at all thick or overpowering. Also, you can switch the cilantro for parsley if you are not a big cilantro fan, or combine them.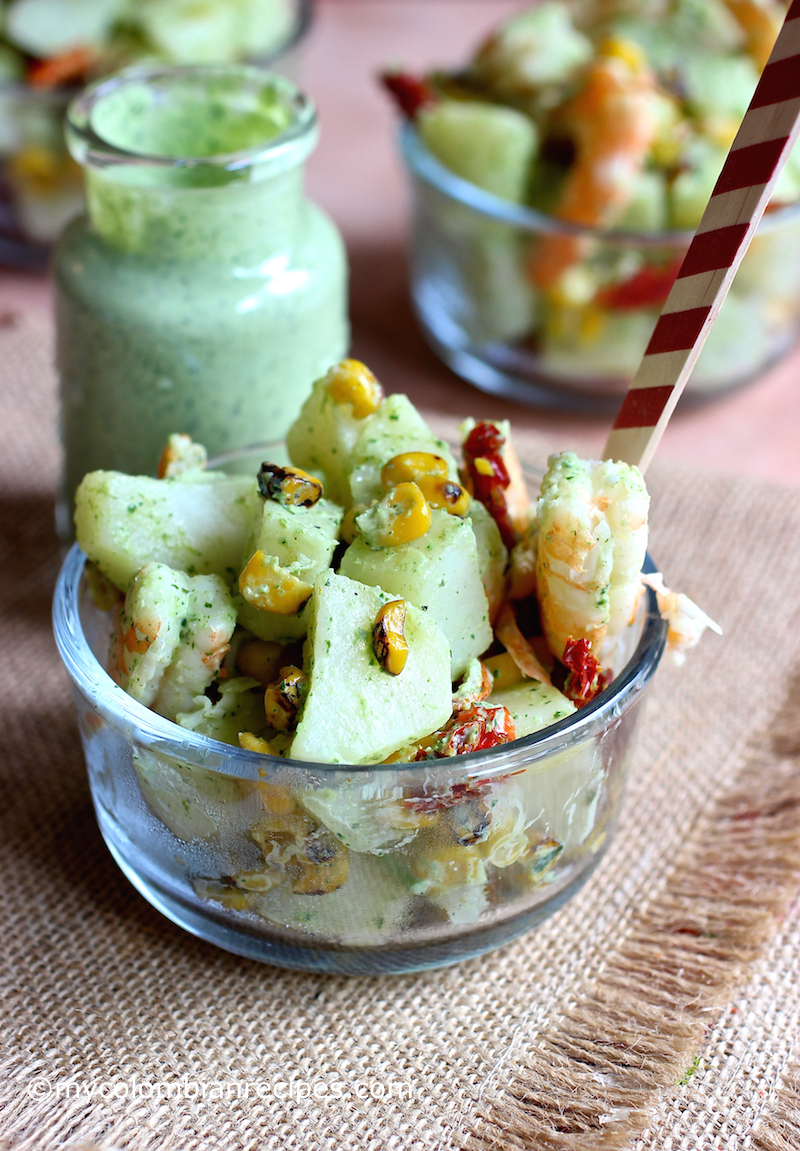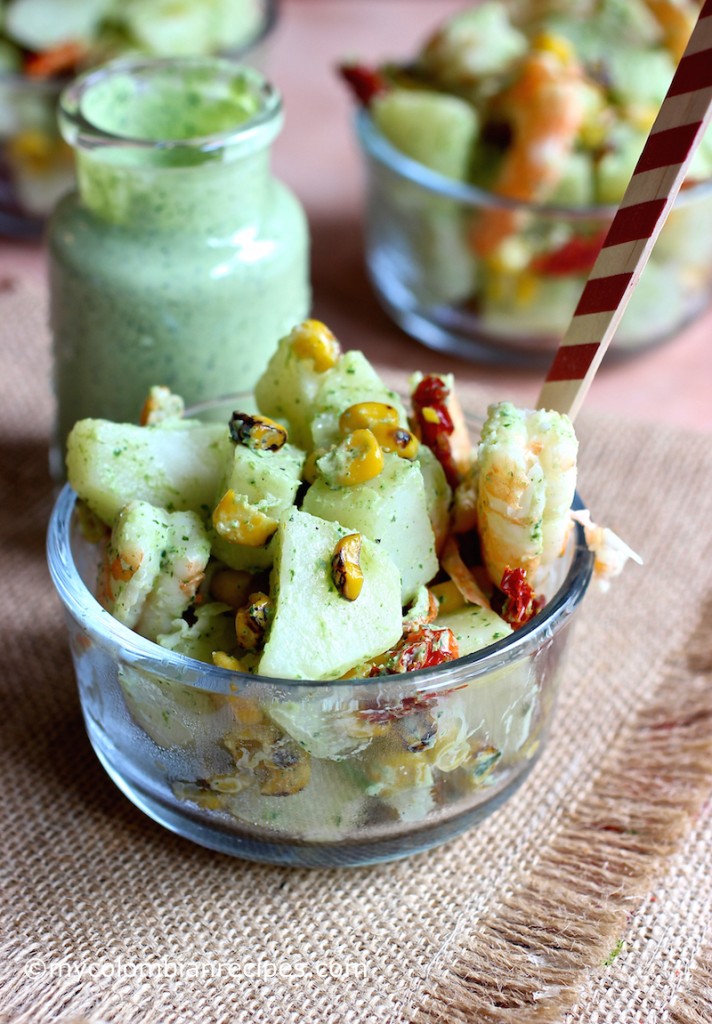 If you want to switch things up from a traditional potato salad, this Potato and Shrimp Salad with Cilantro and Lime Dressing recipe may be the one for you. If you're a fan of potato salad and cilantro, you must try this recipe. I'd bet you'll love it, too!
Buen provecho!