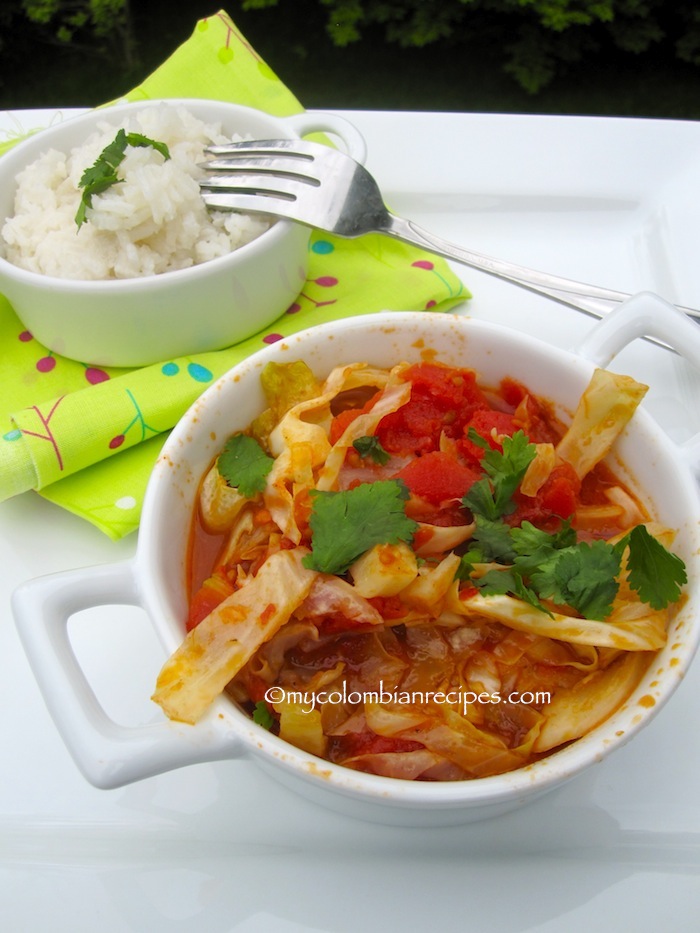 Repollo Guisado combines crunchy cabbage and Colombian spices in a flavorful tomato sauce. This is a simple yet flavorful meatless dish. A few ingredients prepared with a few aromatic spices, creates a delicious side dish, or a vegetarian main course.
Buen provecho!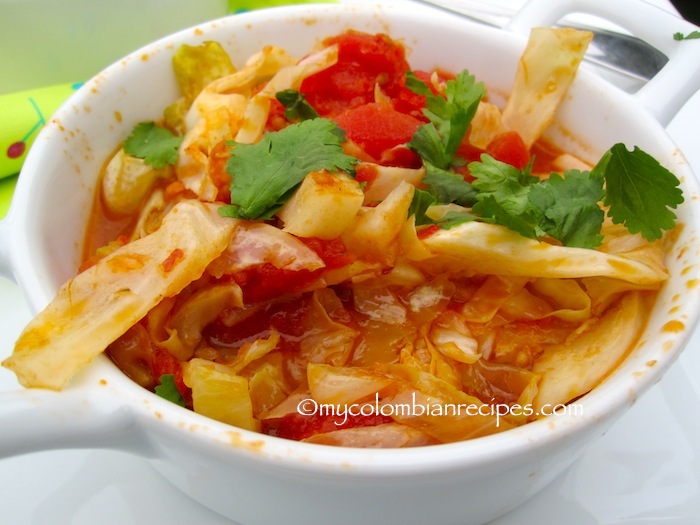 Ingredients
1 tablespoon of vegetable oil
1 cup of onion, finely chopped
2 garlic cloves, crushed
2 scallions, finely chopped
1 red bell pepper, finely chopped
1 cup chopped tomatoes
1/2 cup of tomato sauce
Salt and pepper
1 /2 teaspoon ground cumin
1 cup of vegetable stock or water
1/2 small green cabbage, cored and cut into thin shreds
Fresh cilantro or parsley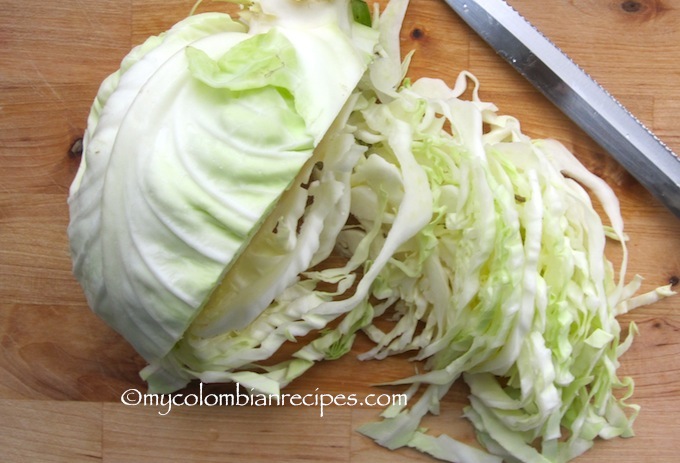 Directions
Heat the oil over medium low heat, add the onion, crushed garlic, scallions, bell pepper, salt and pepper. Cook until the onions are soft and translucent, about 7-10 minutes.
Add the cabbage, chopped tomatoes, tomato sauce, ground cumin for about 10 minutes. Season with salt and pepper.
Add the stock, or water, and bring to a boil and reduce to a simmer and cook for 10 minutes more. Adjust the seasonings if needed. Add fresh parsley or cilantro and serve warm.
This was printed from MyColombianRecipes.com