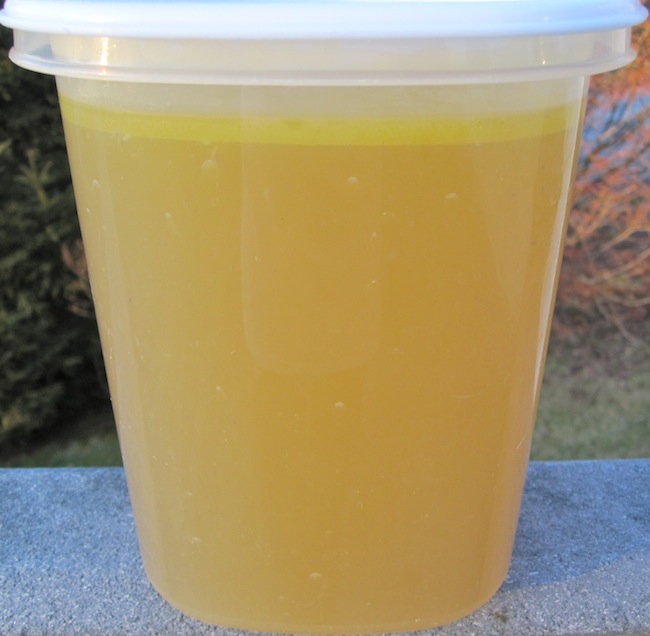 Chicken Stock or Caldo Basico de Pollo is the base of many soups, stews, and rice, as well as other Colombian dishes. I love making my own stocks because I don't want them to be filled with preservatives and artificial flavors. I will post my recipes for beef and vegetable stock soon too! These stocks are very easy to make and you can freeze them for later use.
Enjoy!
Do you make your own stocks, if not, what brand do you prefer?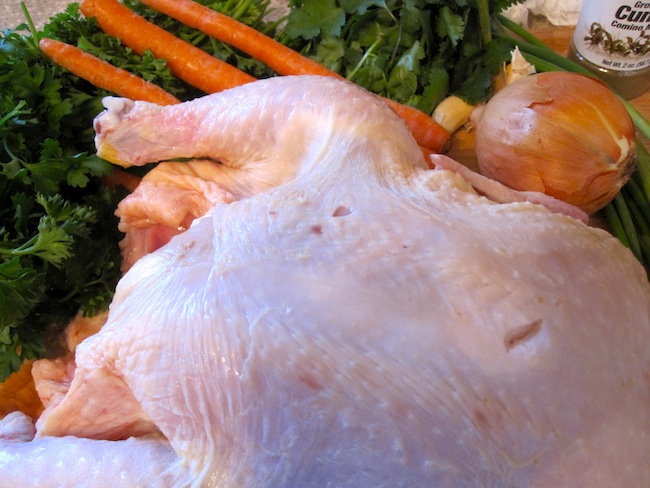 Ingredients
1 whole chicken
2 large onions, quartered
4 carrots, peeled and cut into pieces
5 scallions, white part only
1 bunch of fresh parsley with stems
1 bunch of fresh cilantro with stems
3 sprigs of fresh thyme
2 bay leaves
3 garlic cloves, peeled
Salt and pepper
1 tablespoon of ground cumin
Water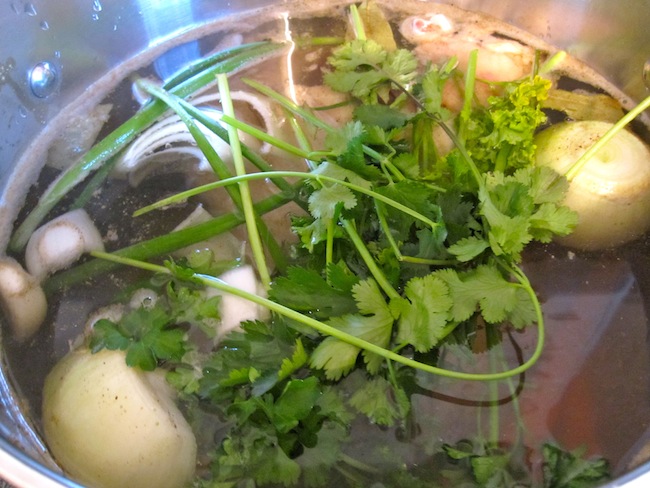 Directions
Place all the ingredients in a 12-quart pot. Bring to a boil and reduce the heat to medium-low.
Skim the film from the stock with a large spoon every hour. Add water as needed. Simmer uncovered for about 5 hours.
Strain stock and discard the chicken and vegetables. Store the stock in containers. Refrigerate or freeze until ready to use.
This was printed from MyColombianRecipes.com