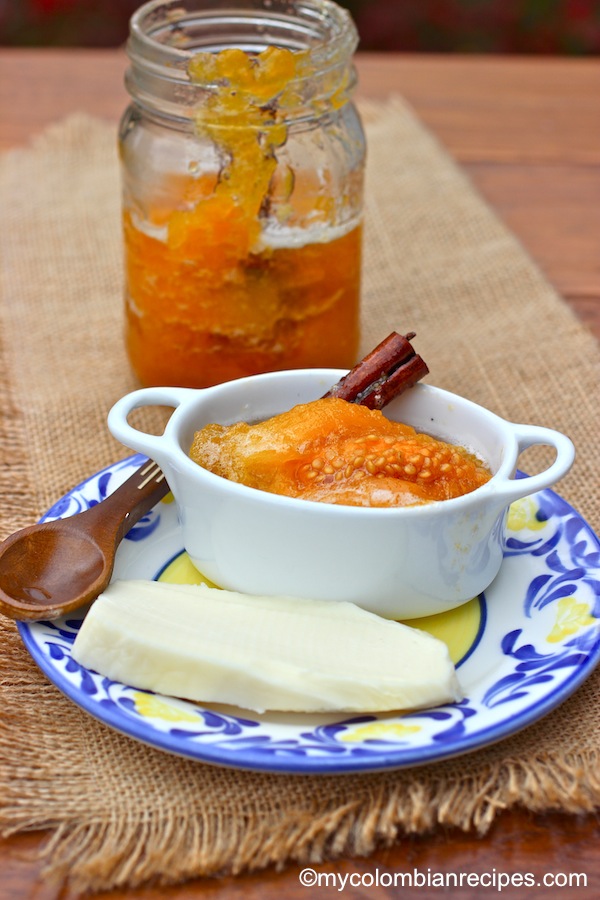 Dulce de Tomate de Arbol is a traditional dessert served in Colombian homes. Tomate de árbol, also known as tamarillo, is a South American fruit that is shaped like an egg and is either dark yellow-orange or red. The red ones are more tart than the yellow-orange tree tomatoes.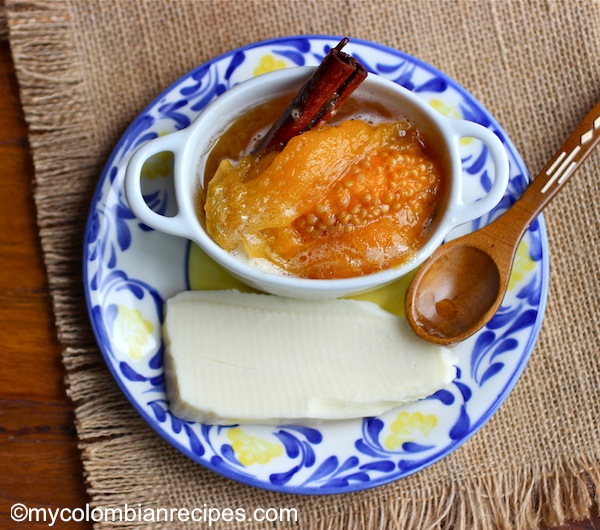 We use them to make drinks, sauces and desserts in Colombia. One of my favorite ways to use them is to make this Dulce de Tomate de Arbol (Tree Tomato in Syrup).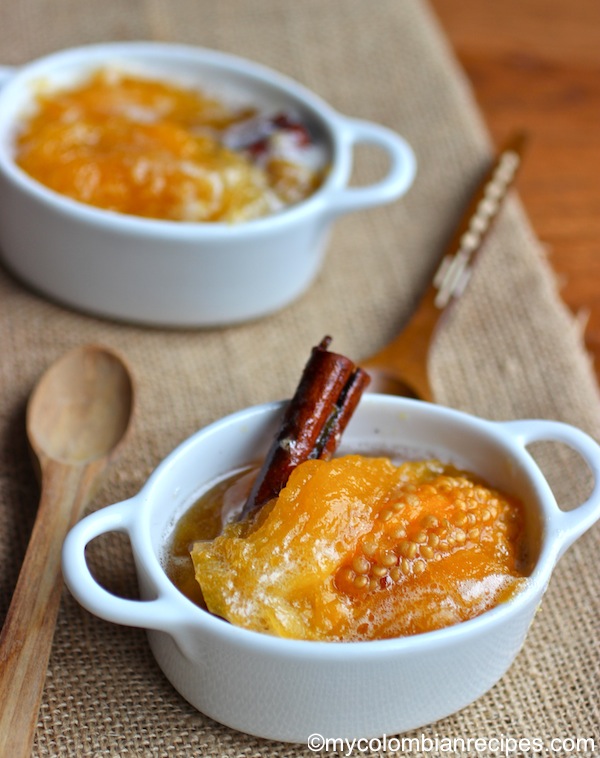 It is very dificult to find fresh tomate de árbol here in the United States. You can find frozen pulp or frozen tree tomatoes at many Latin markets. This Dulce de Tomate de Arbol (Tree Tomato in Syrup) recipe was as good as when made with fresh tomatoes. This simple dessert was one of my grandmother's favorites. She loved homemade fresh fruit desserts, dulcesitos caseros as she called them, and usually served them with a slice of cheese on the side.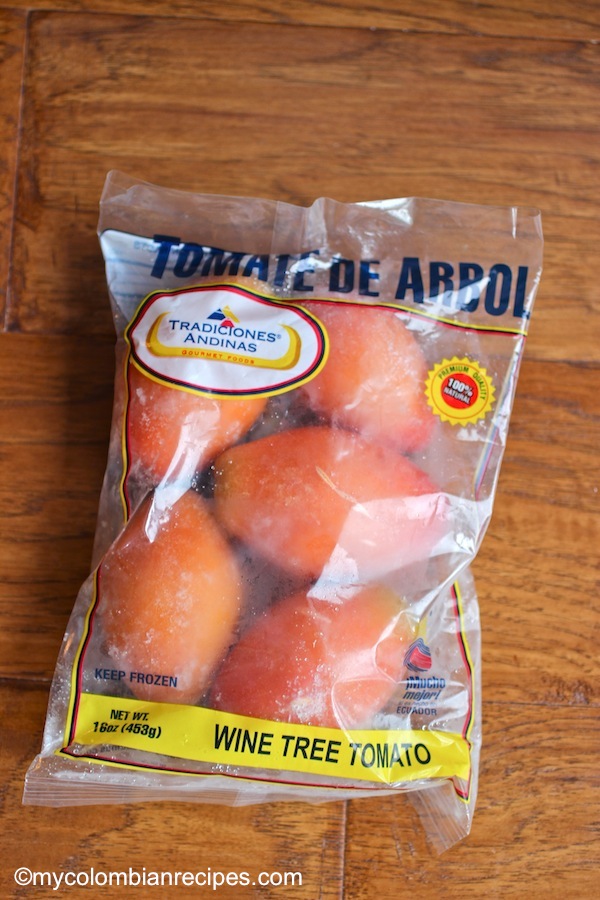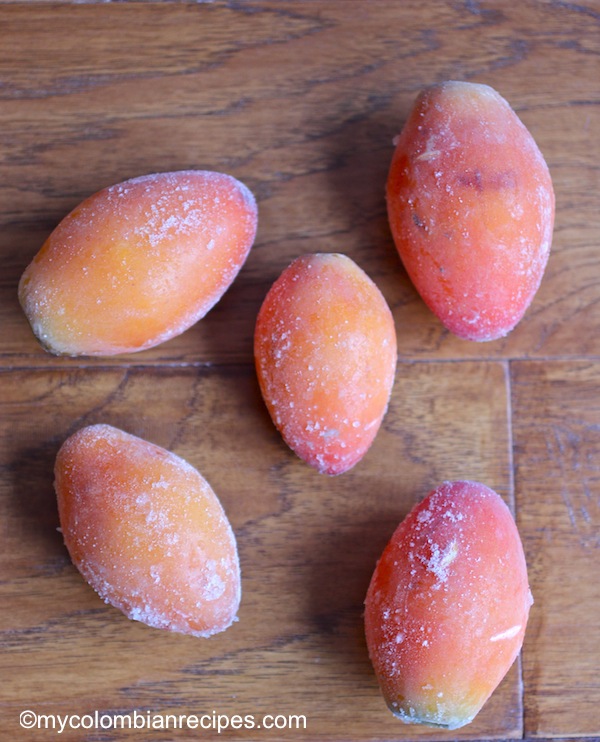 Buen provecho!
Ingredients
12 tree tomatoes or tomate de árbol, peeled
2 cinnamon sticks
1/2 cup of sugar
4 cups of water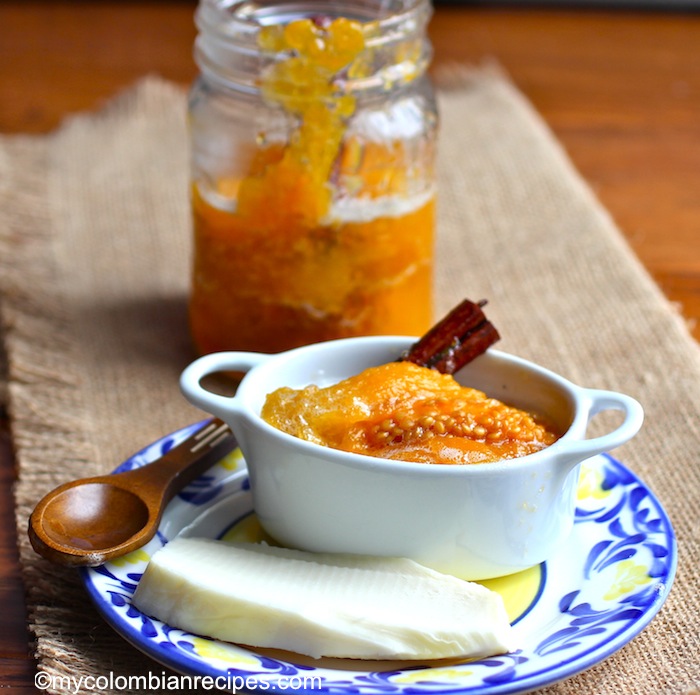 Directions
Place the water, sugar and cinnamon sticks in a medium pot. Bring to a boil over medium-high heat, stirring until sugar is dissolved. Reduce heat to low and cook for about 5 minutes.
Add the tree tomatoes and bring to a boil. Reduce heat to medium-low and cook for about 10 minutes.
This was printed from MyColombianRecipes.com