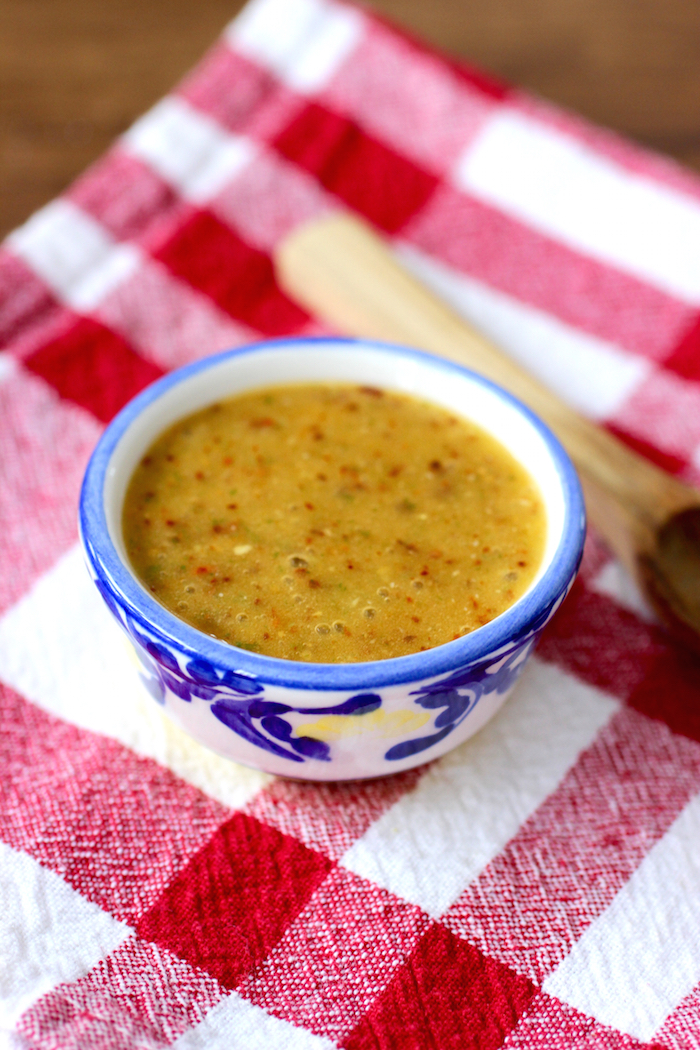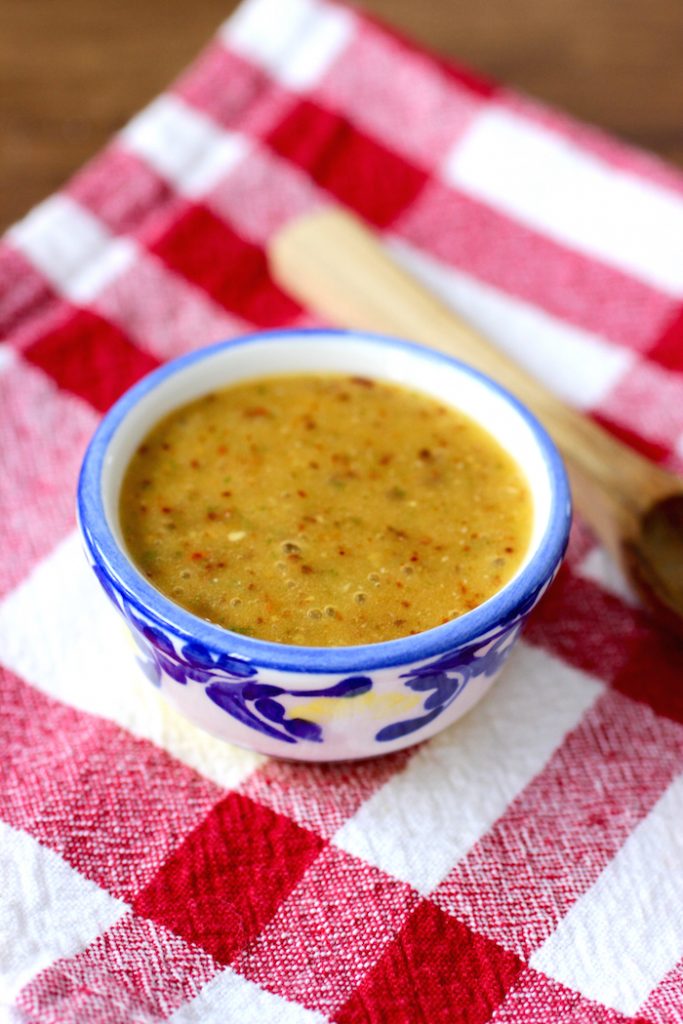 Tomate de Arbol (Tree Tomato or Tamarillo) is a fruit that is shaped like an egg and is either dark yellow-orange or red. The red ones are more tart than the yellow-orange tree tomatoes. In Colombia we use them to make juice, marinades, salad dressings, and sauces for meats, seafood and poultry. They are also used to make jam and other desserts.
Here in the United States, I can't find fresh tomato de árbol, so I buy frozen pulp or frozen whole tomatoes at my local Latin market and they work perfect for this recipe.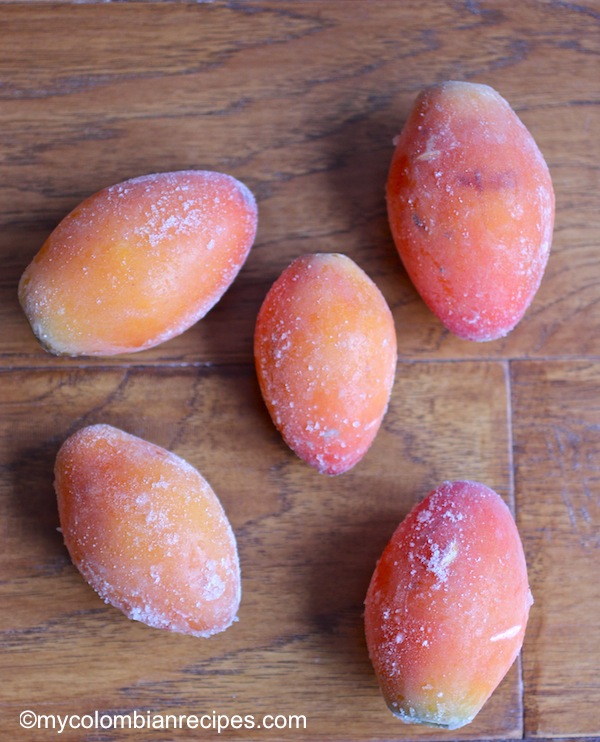 Ají de Tomate de Arbol (Tree Tomato or Tamarillo Hot Sauce) is a simple sauce that goes great on grilled seafood and poultry, gives soups that extra zest, and makes a great dipping sauce for patacones or plantain chips. You can keep it in the refrigerator for up to one week.
Buen provecho!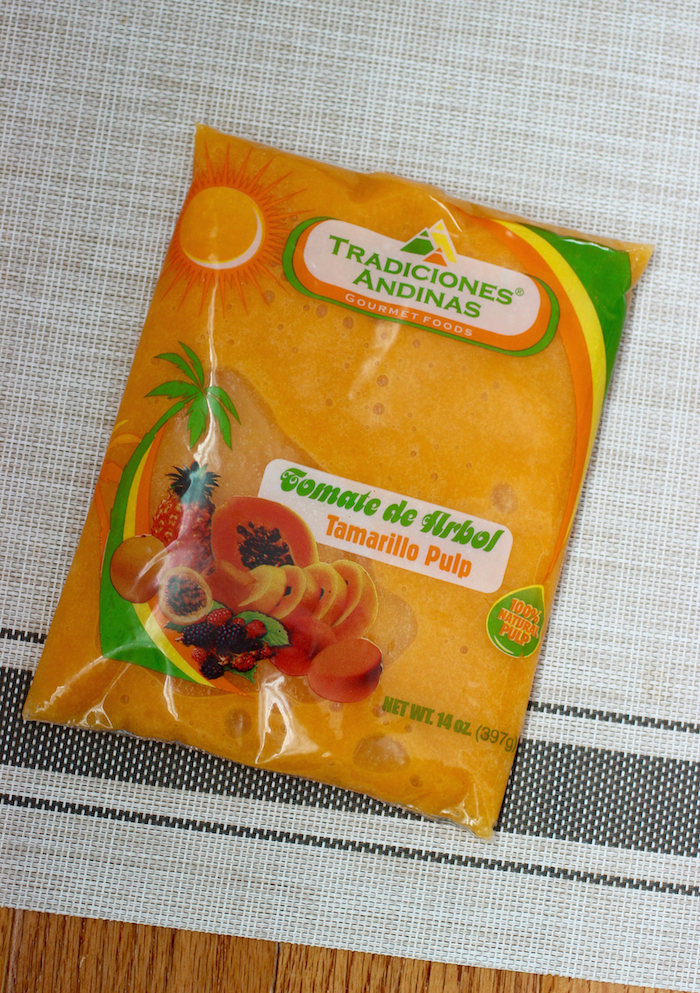 Ingredients:
4 tomates de árbol (tree tomatoes) or 1 cup of frozen pulp
1/2 habanero or small red chili pepper
5 tablespoons chopped scallions
1/4 cup chopped fresh cilantro
Juice of 1 lime
1/4 teaspoon sugar
Salt and pepper to taste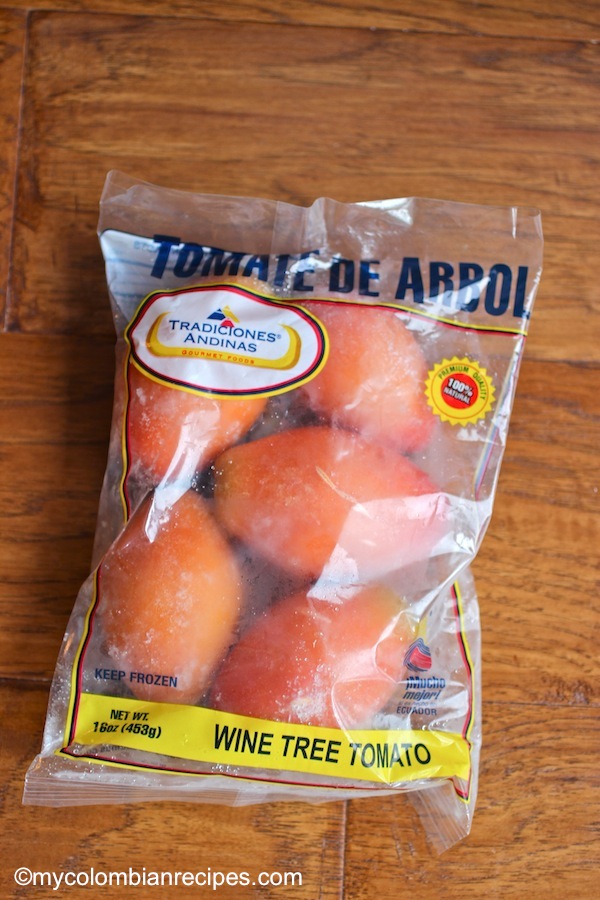 Instructions:
Peel and place the tree tomatoes in a blender with the hot pepper. Puree until well combine.
Place in a bowl and add the rest of the ingredients. Refrigerate until ready to use, up to one week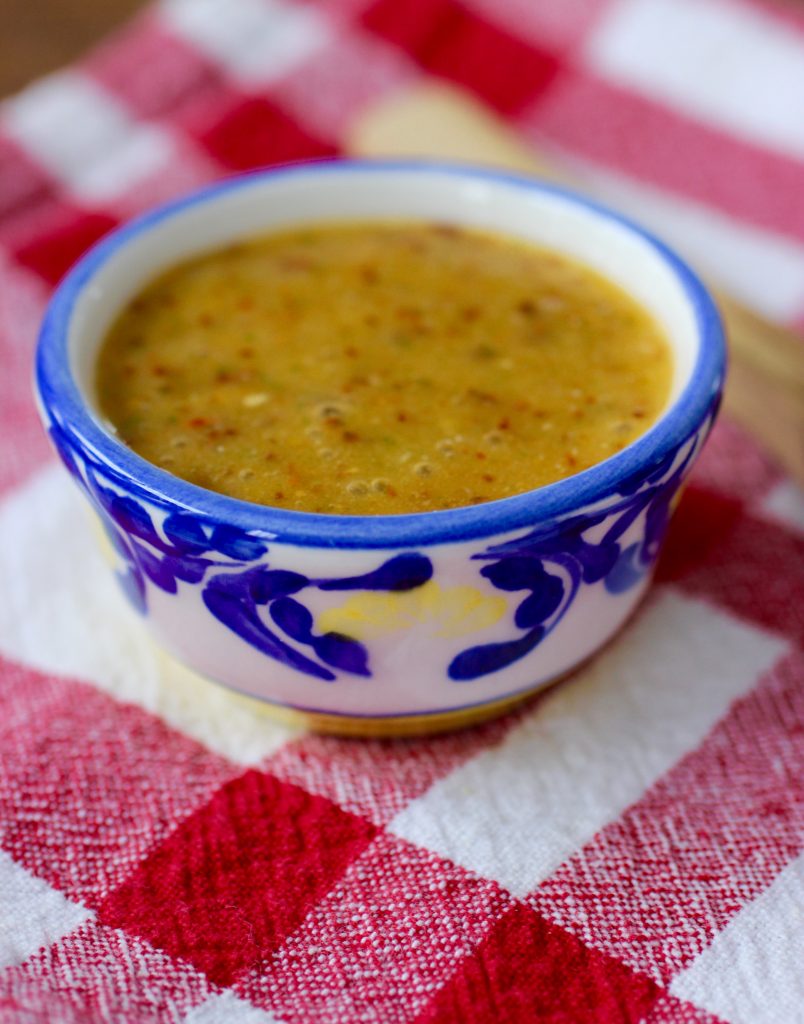 This was printed from MyColombianRecipes.com