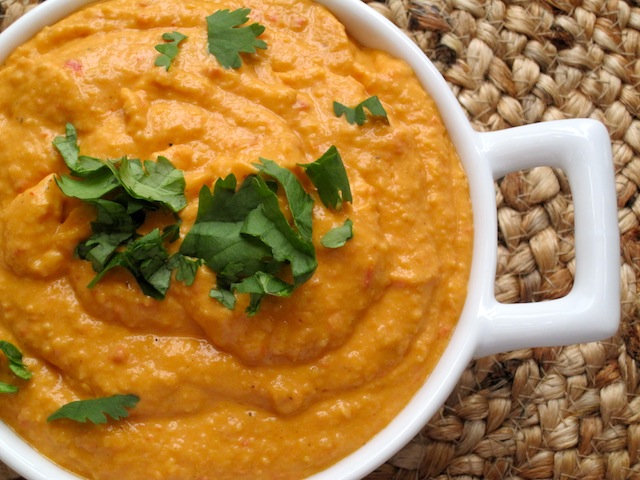 A couple of weeks ago I woke up craving homemade hummus, so I decided to make some. When I was getting all the ingredients ready, I noticed a jar of roasted peppers next to the tahini. So, I made roasted pepper hummus and it was fantastic!
I enjoy making dips like this for a quick snack because they are healthy and easy to prepare.
Ingredients
1 can garbanzo beans (chick peas), drained
1 garlic clove, crushed
3 tablespoons lemon juice
5 tablespoons tahini
1 roasted red pepper
2 tablespoons water
1/4 cup olive oil
Salt and pepper
1/4 teaspoon ground cumin
Pinch chili powder
Directions
Place the garbanzo beans and garlic in a food processor and mix for about 20 seconds.
Add the remaining ingredients and process to form a smooth paste.
Serve or store in a covered container in the refrigerator.
This was printed from MyColombianRecipes.com