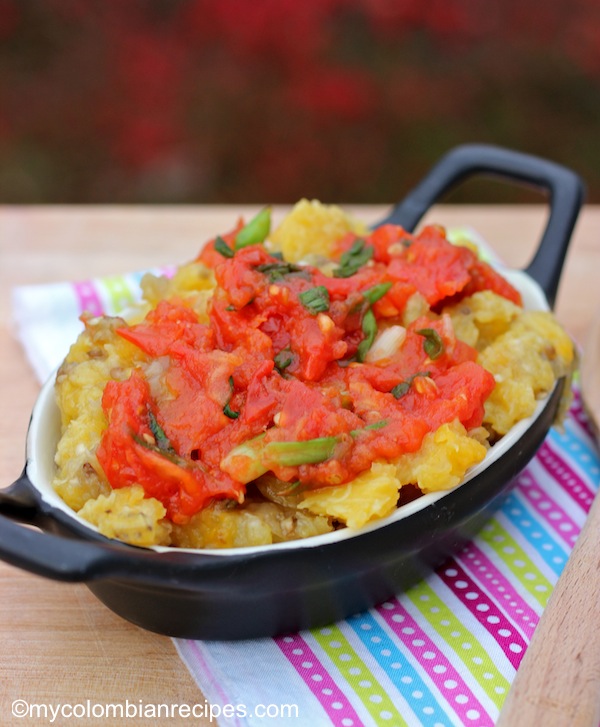 Boronía is comprised of mashed eggplant and ripe plantains. This is traditional dish ftrom the Atlantic coast of Colombia and it's  served as a side. I also like to serve it as a dip with pita chips but you can serve it either way, but do serve warm.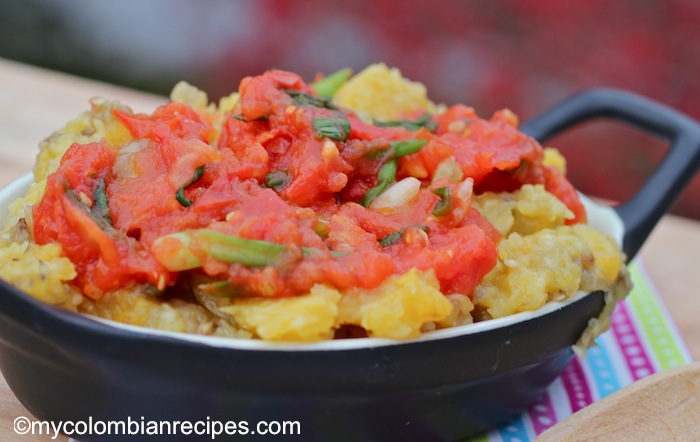 Ingredients
(4 to 6 servings)
3 large ripe plantains, peeled and diced
1 large eggplants, peeled and diced
2 tablespoons olive oil
Salt
Fresh ground pepper
3 tablespoons grated mozzarella cheese
GUISO
1 cup chopped tomato
2 garlic cloves
3 scallions, chopped
½ tablespoon vegetable oil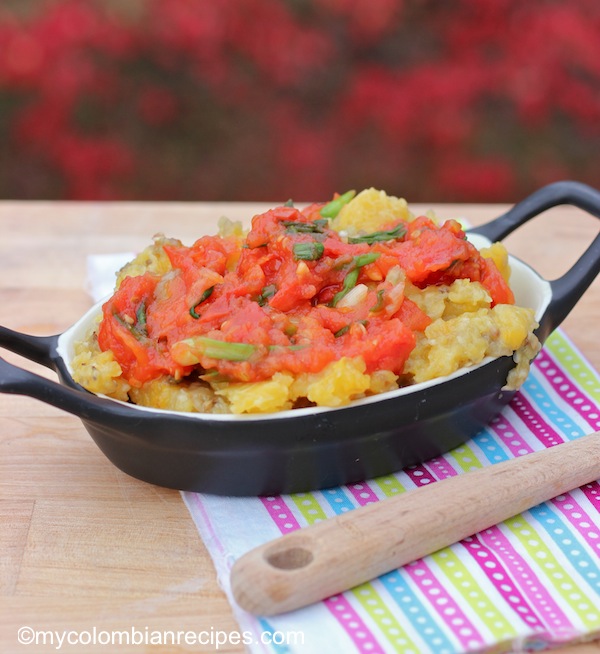 Directions
Preheat oven to 350° F
Place the eggplant and plantain in a baking dish and drizzle with olive oil. Bake for 25 minutes. Meanwhile, in a medium skillet, heat the vegetable oil over medium heat. Add the tomato, onion, garlic, salt and pepper and cook stirring occasionally for 10 minutes. Set aside.
Place the eggplant and plantains in a food processor until they are combined, being careful not to over-process. The two ingredients only need to be blended together, not completely pureed.
Transfer eggplant and plantain mixture to a bowl. Add the guiso or tomato mixture and mozzarella cheese and mix well. Spoon to a serving bowl.
This was printed from MyColombianRecipes.com