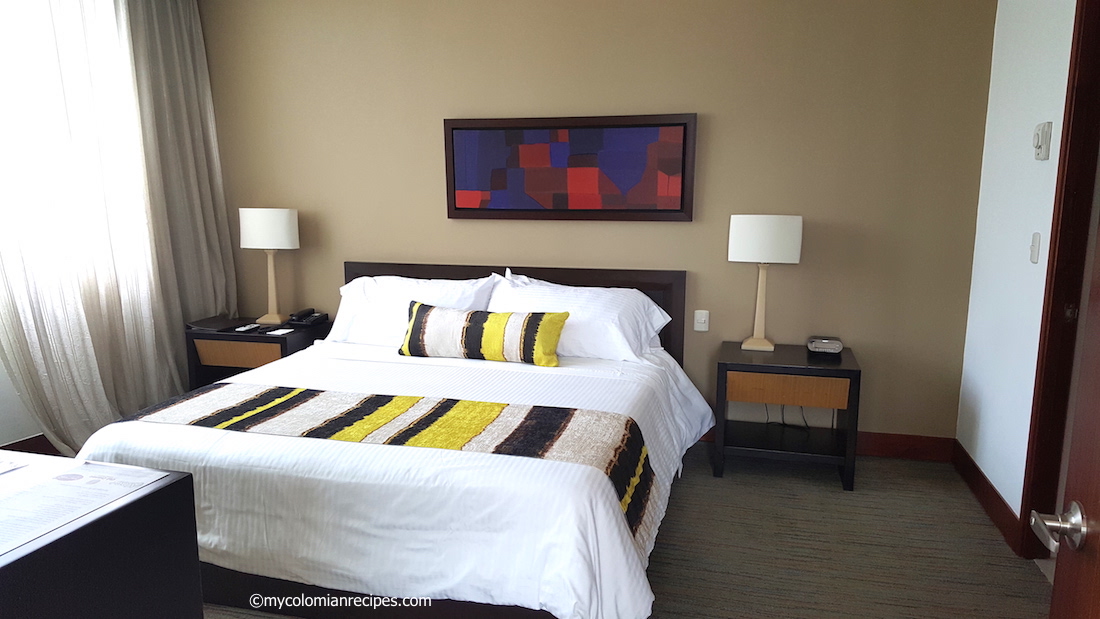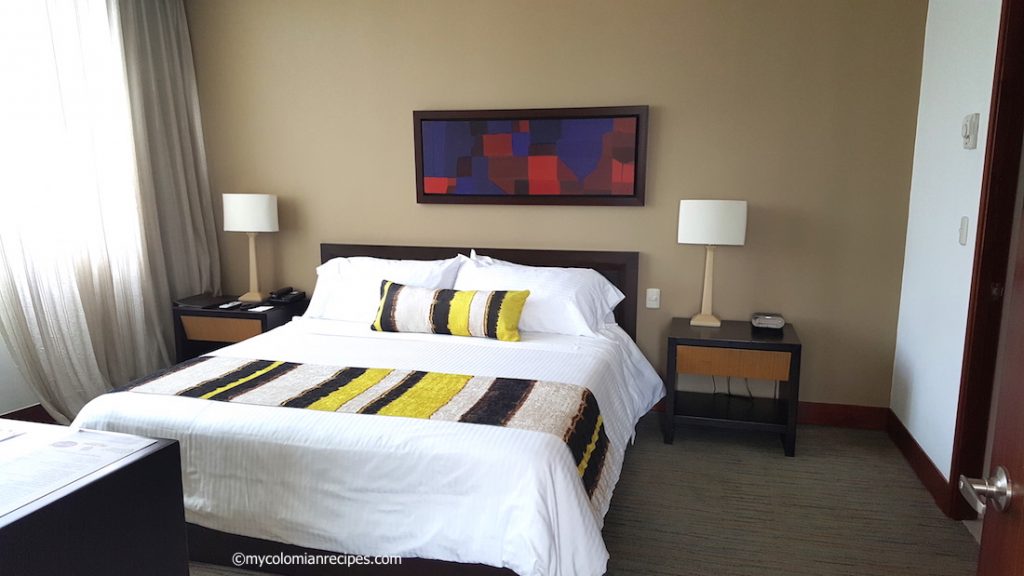 Accommodations
We stayed in a 'Grand Suite' which has two rooms, a bathroom and a huge terrace with incredible views of the city. The room was spacious and comfortable, had a mini-bar, hair drier, LCD HD TV, safe, electronic locks, direct dial telephone for both national and international calling, and air conditioning. The bedding mattress was okay, but not incredibly comfortable, while the bed linens and towels were not at all luxurious, the towels needing some serious fabric softener! The room itself was clean and tidy but the curtains were dirty and their tracks broken, while the patio doors they covered, wouldn't fully close or lock.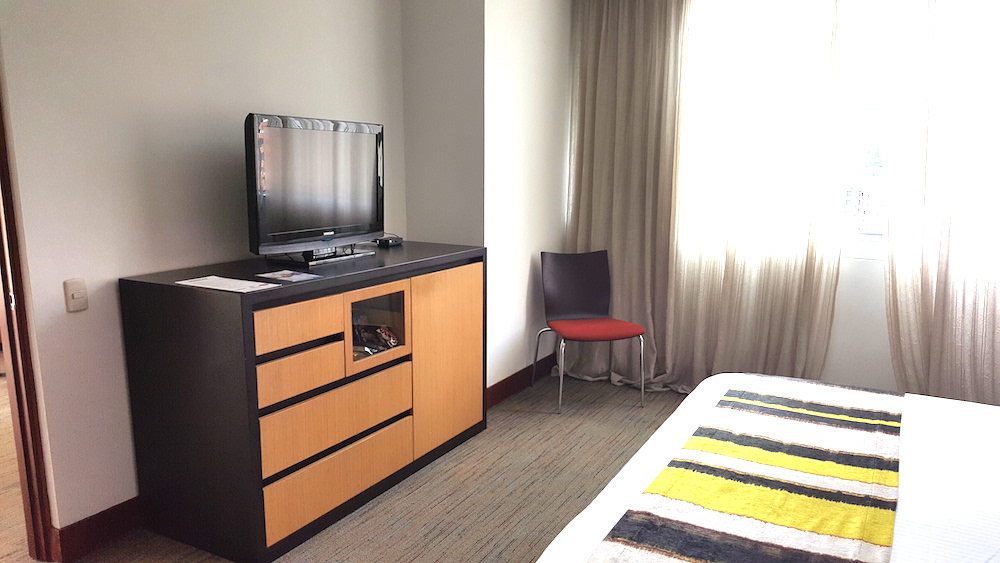 We did especially like the leather'ish furniture, as opposed to fabric, which could be easily cleaned and sanitized to satisfy my husband's OCD 🙂 He said he would rather not lay on a 'filthy hotel couch' where he 'could only imagine what caused the stains'.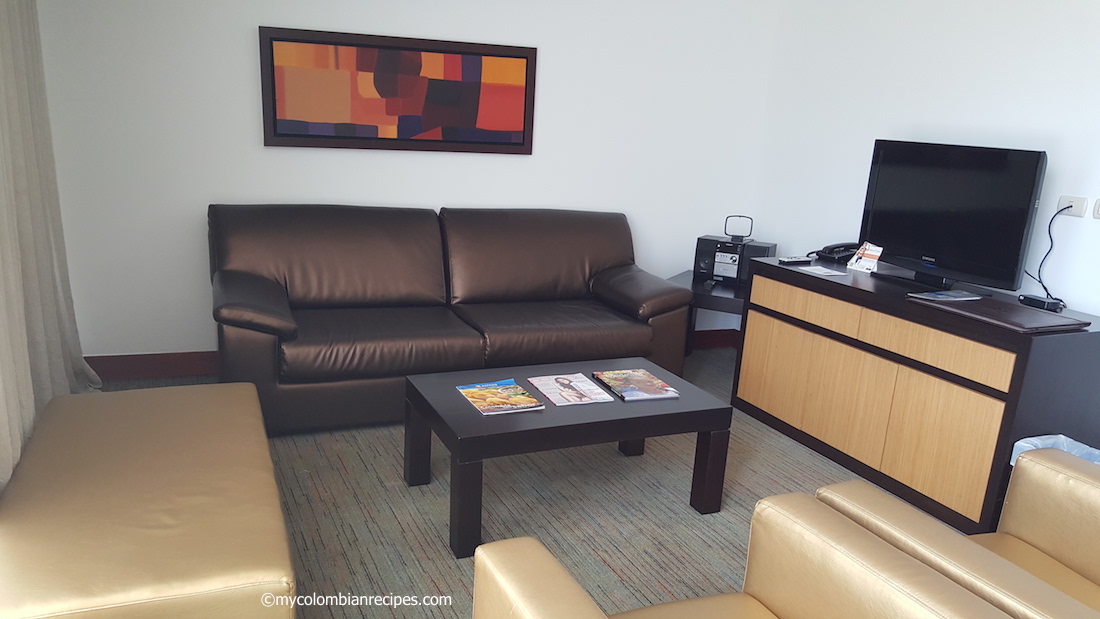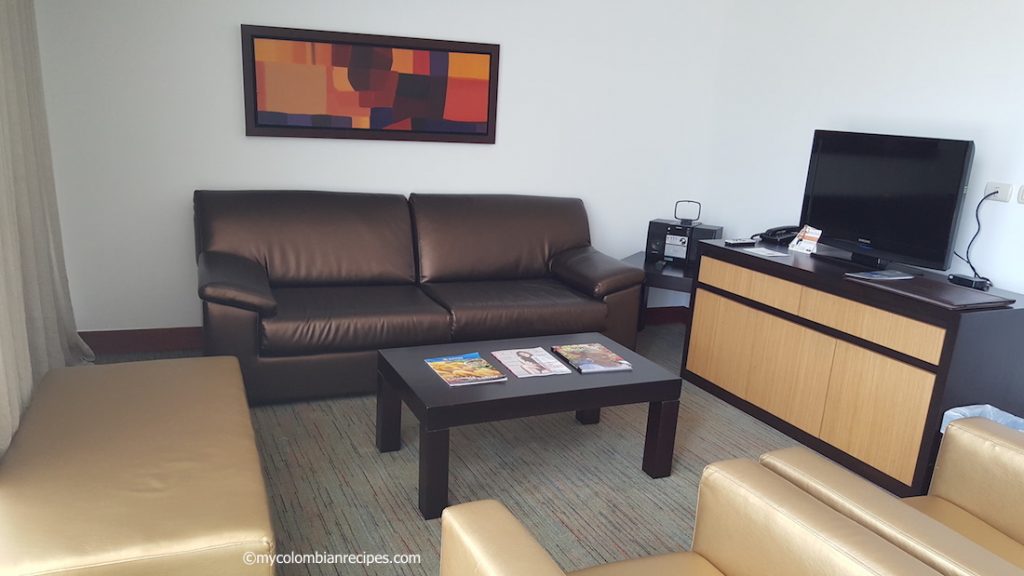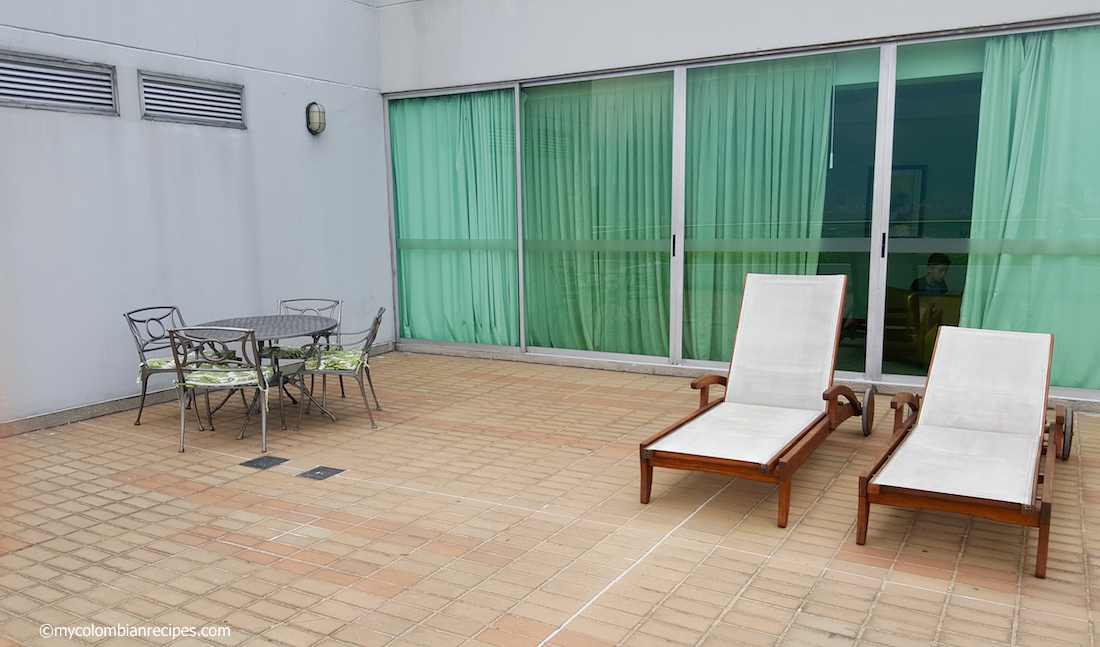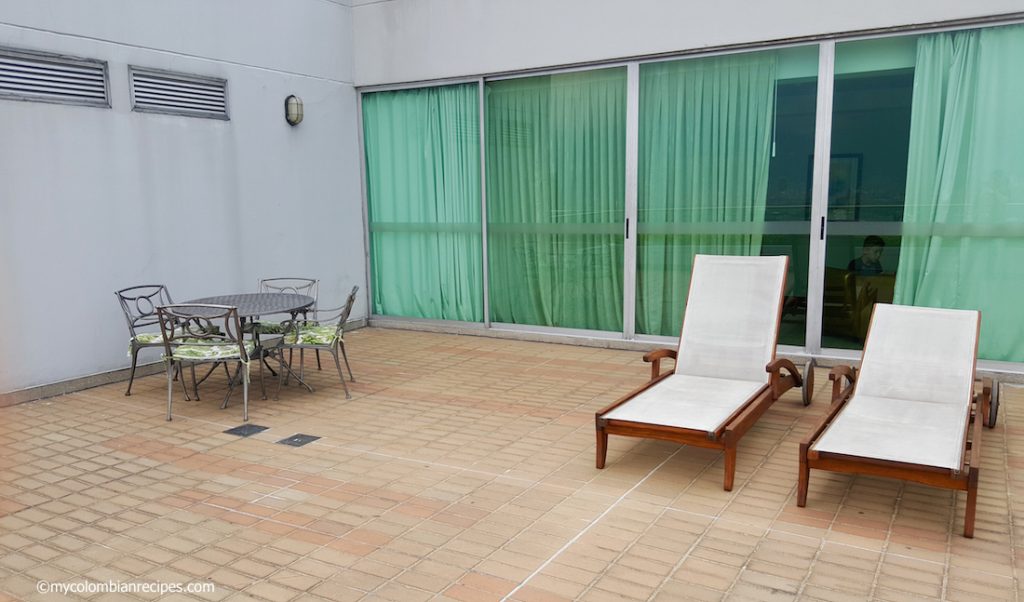 The primary issue we had with the accommodations was a plumbing problem with the showers, according to management, who forced us to change rooms. We were unaware of any problem but were told it was serious. While this may not seem like a big deal, we had only recently unpacked EVERYTHING, putting our clothes in drawers and on hangars and spending a couple of hours cleaning, organizing and setting up all of our electronic devices(phones, Roku, tablets, etc). So, after waking up at 4am the day prior and traveling for ten hours, my husband wasn't thrilled to be awoken by a phone call from management the following morning, telling him that we needed to leave our room. After a couple of hours of back and forth with management, trying to find another room that was comparable, we settled on another Grand Suite, albeit a smaller version, and proceeded to spend another few hours packing, unpacking, cleaning, organizing, and setting up electronics. Again, this is not the end of the world I know, but in context, this was a loss of more than half of a day and more than a mild inconvenience. All considered, we expected more from management than just an apology, which appeared to be all that we would receive, until we continued to escalate, which leads me to more about guest services, specifically, customer service.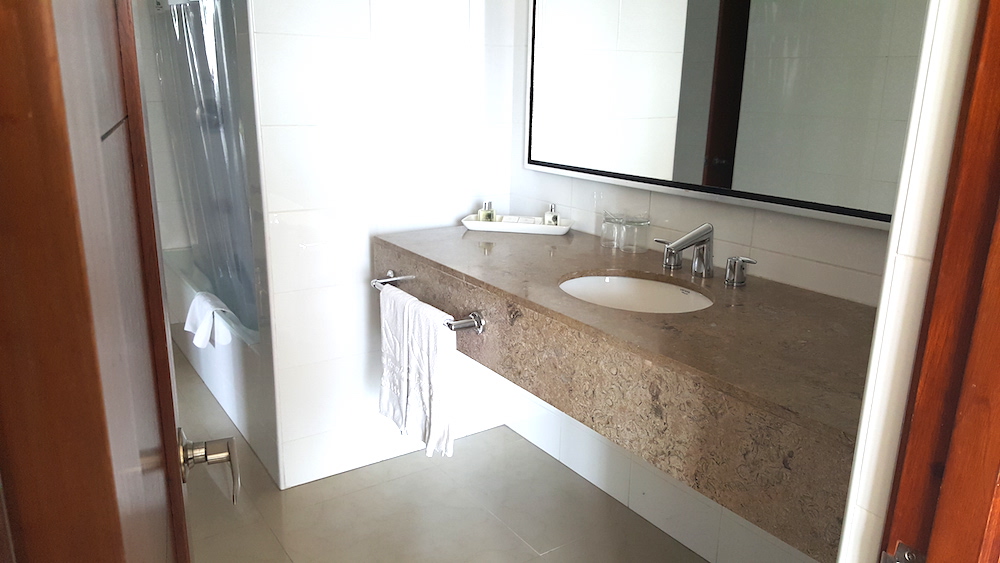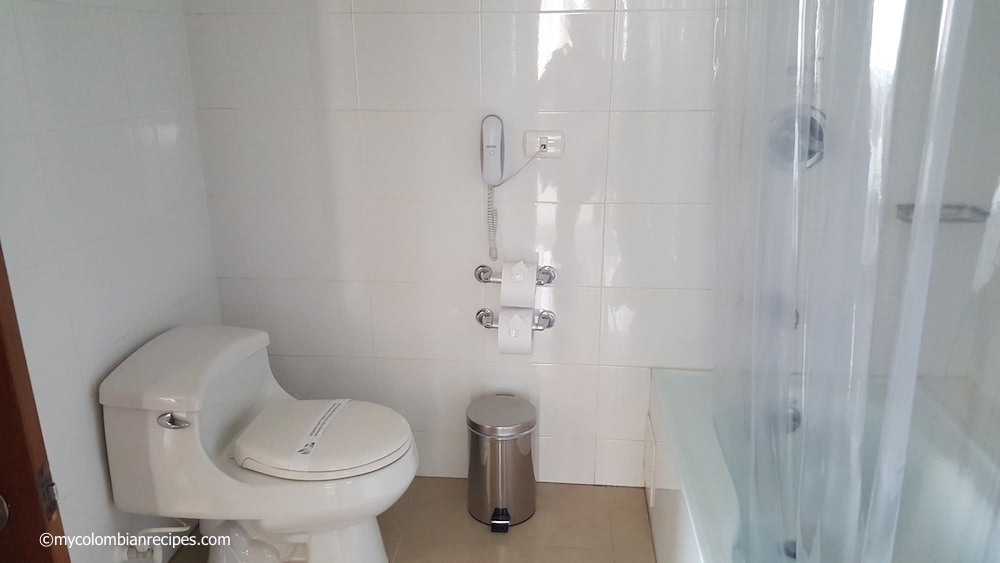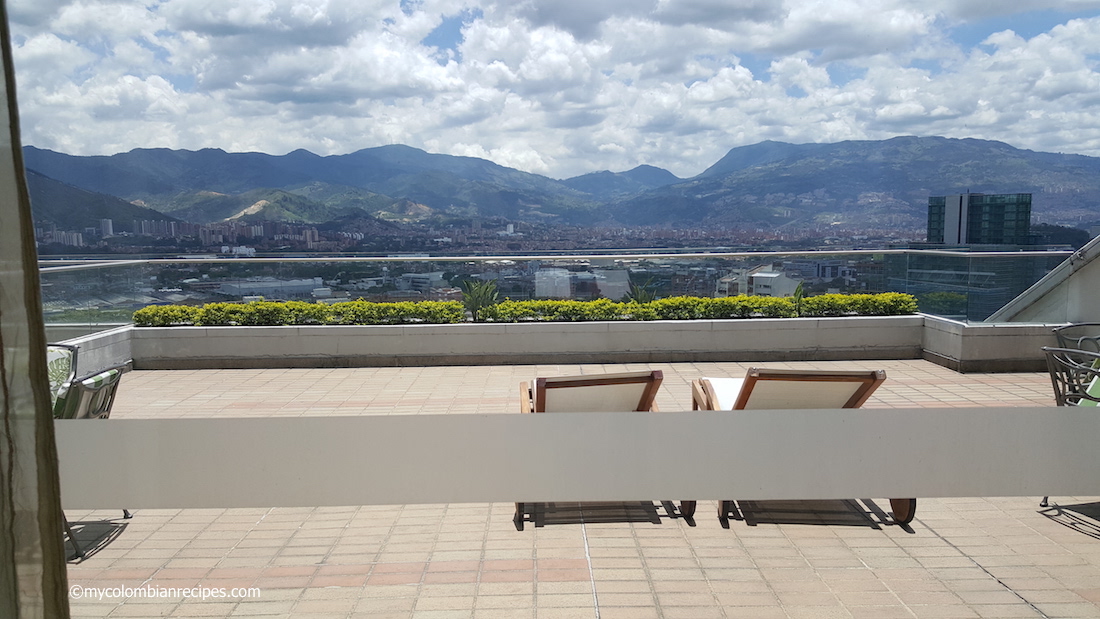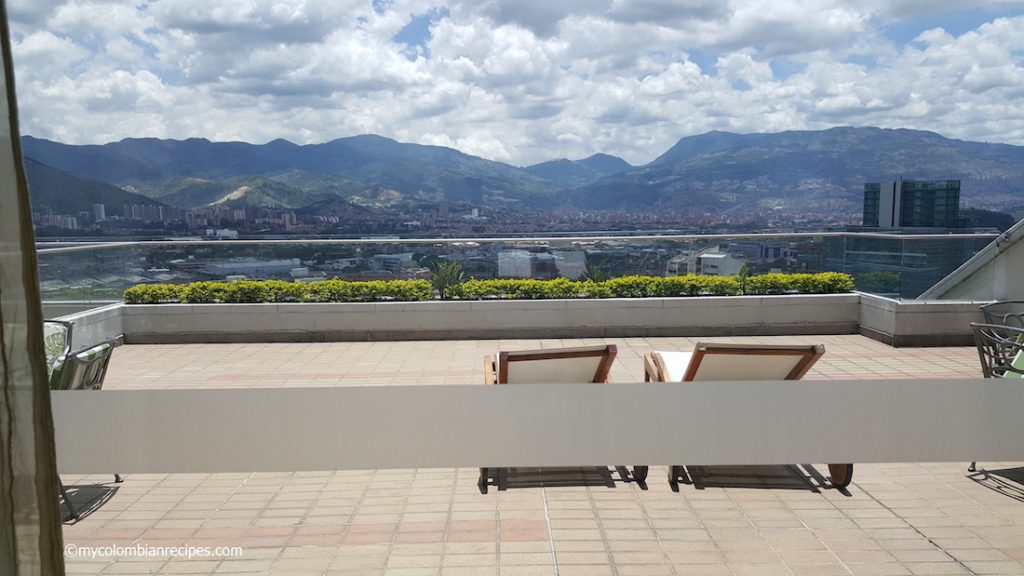 Customer Service
Our biggest complaint, with the exception of the awful Wi-Fi, was not the language barrier for my husband, the plumbing issues with the shower and the inconveniences that resulted, or the lack of water when we arrived, but rather with the powers that be at this hotel and how they handled the issues we experienced. Oh, did I neglect to mention that when we arrived after traveling much of the day, we were told that the hotel did not have any water until 8pm that evening! That's correct, no water.
So, we haggled with varying members of management for almost the entire trip as my husband was not satisfied with the hotel's offer, which was 15% off of one night's stay, while not being charged the 'additional guest' fee for weeknights. Who was the additional guest that stayed with us, considering that kids under 12 stay free? We asked the same question only to learn that on weekdays, the hotel charges extra for each adult beyond one, meaning that we were to be charged extra for either my husband or me. For the record, I don't think this extra charge is unreasonable, being that breakfast was included in the price, but then again, this charge doesn't apply on weekends. Anyway, after considerable back and forth on the matter, we were also offered a couple of spa treatments which amounted to about $70 US dollars and a gift-certificate to a local restaurant worth about $35. Not bad, right? All in all, the discounts and other offerings amounted to about $280. However, subtracting the $170 we spent on the wireless data plan that we needed to purchase to compensate for the lack of Wi-Fi, and the cab rides back and forth to the wireless store, we netted only about $100, and if my husband didn't continually press for more, we wouldn't have received any where near that amount, if any.
After the conversation I had with the manager of the hotel, we were left in the hands of the customer relation's manager, Tatiana, whose poor attitude continuously shined through her seemingly unauthentic disposition, culminating in her suggesting that we should stay elsewhere next time we are in Medellín. We agree and have already made reservations elsewhere for our next visit.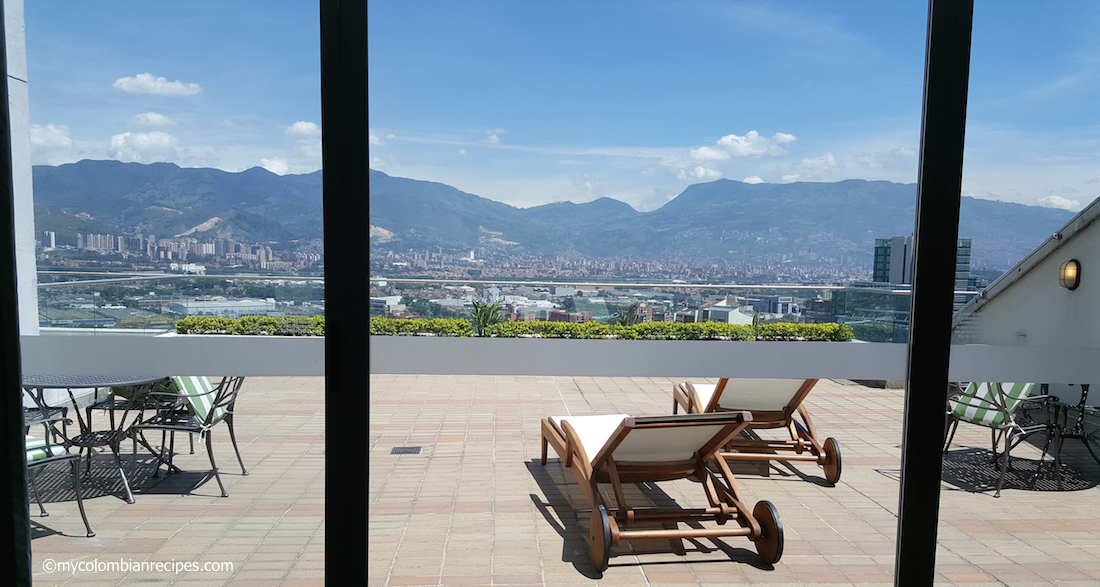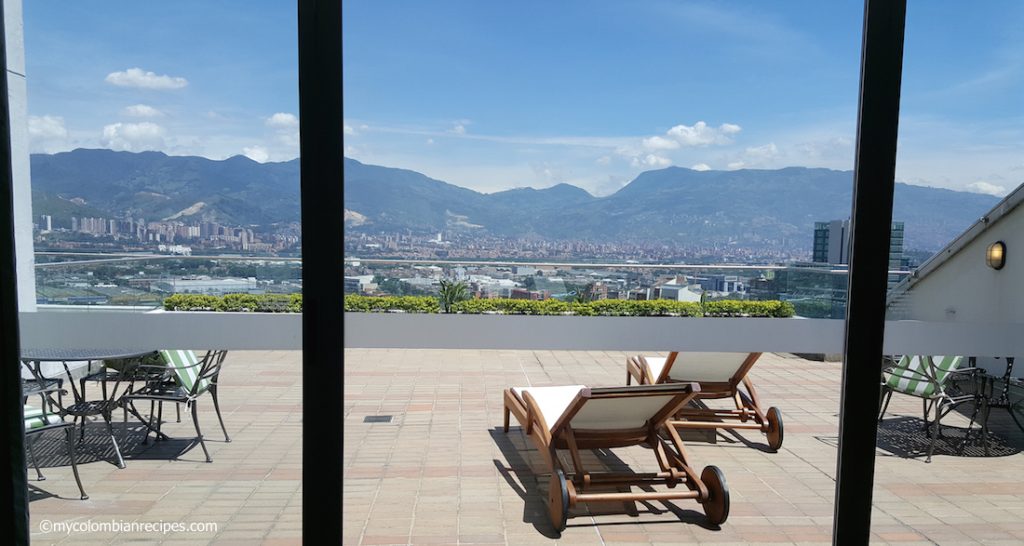 There were a couple of other managers with whom we dealt that were absolutely wonderful, but whose hands were tied, as the hotel's top manager already ruled.

The Verdict
The Hotel San Fernando Plaza is a nice hotel, but is definitely not a 5 star hotel by American standards, as they promote it on their website. I'd give it a 3.5, 4 stars at best, the latter being generous. They need to fix the Wi-Fi, should have more English speaking staff, and weed out the staff that is less than friendly and unprofessional, for starters. While there were many positives about this hotel, my husband can't get passed the way in which management treated us. In his mind, the inconveniences and the literally eight hours worth of his time that was lost, was worth more than the $100, which was only offered as a result of his persistence. Being woken up on his vacation after a night in which he did not sleep at all, changing rooms, unpacking, packing, shopping for wireless plans, not being able to watch TV or go online, being told there is no water to shower after an international trip, and the time spent pleading our case, I can't say that I blame him.
I too was more than a little inconvenienced. In addition to the aforementioned issues, this was my first trip to Colombia in eight years and the issues with the plumbing, forcing us to change rooms, caused me to miss an appointment, as well as lunch with my sister, whom I hadn't seen since she came to the States five years ago. That said, if it weren't for the way management handled the issues, we might return to the San Fernando, all considered.
If you've stayed at the Hotel San Fernando Plaza in Medellín, I'd love to hear your thoughts! If you are familiar with the hotel or have any thoughts or questions about my review, please leave a comment below.