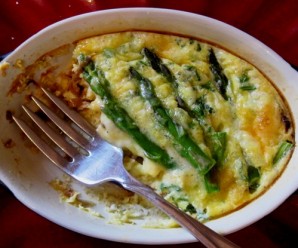 Individual Asparagus and Caramelized Onion Frittatas
Ingredients
2

tablespoons

olive oil

1

tablespoon

butter

1

cup

thinly sliced onions

14

asparagus

cut into small pieces

6

beaten eggs

⅓

cup

shredded fontina cheese

¼

cup

shredded mozzarella cheese

¼

cup

cheddar cheese

¼

cup

parmesan cheese

Salt and pepper

¼

cup

heavy cream

1

teaspoon

chopped fresh parsley

1

teaspoon

chopped fresh basil

1

teaspoon

fresh thyme
Instructions
Melt the butter and olive oil in a medium skillet over medium heat, add the onions and cook for about 10 to 12 minutes or until golden brown, stirring occasionally.

Preheat the oven to 375 F.

Place all the ingredients in a medium bowl and mix well.

Divide mixture equally into greased ramekins or individual oven proof dishes and bake for about 20 minutes or until tops are puffed and set.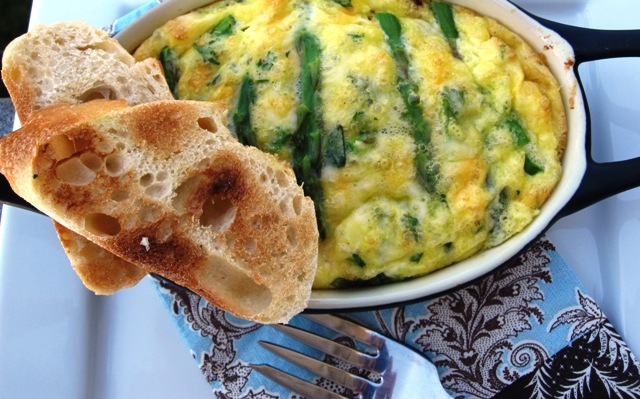 I am a big fan of eggs in all forms and I absolutely love asparagus, so last week I made these asparagus and caramelized onions frittatas with a mix of cheeses and fresh herbs for breakfast and we loved it. For those who are unfamiliar with frittatas, they are defined as: an Italian dish made with fried beaten eggs, resembling a spanish tortilla (omelet).
Feel free to substitute my cheeses, herbs and vegetables for your favorite ones instead.
Enjoy!