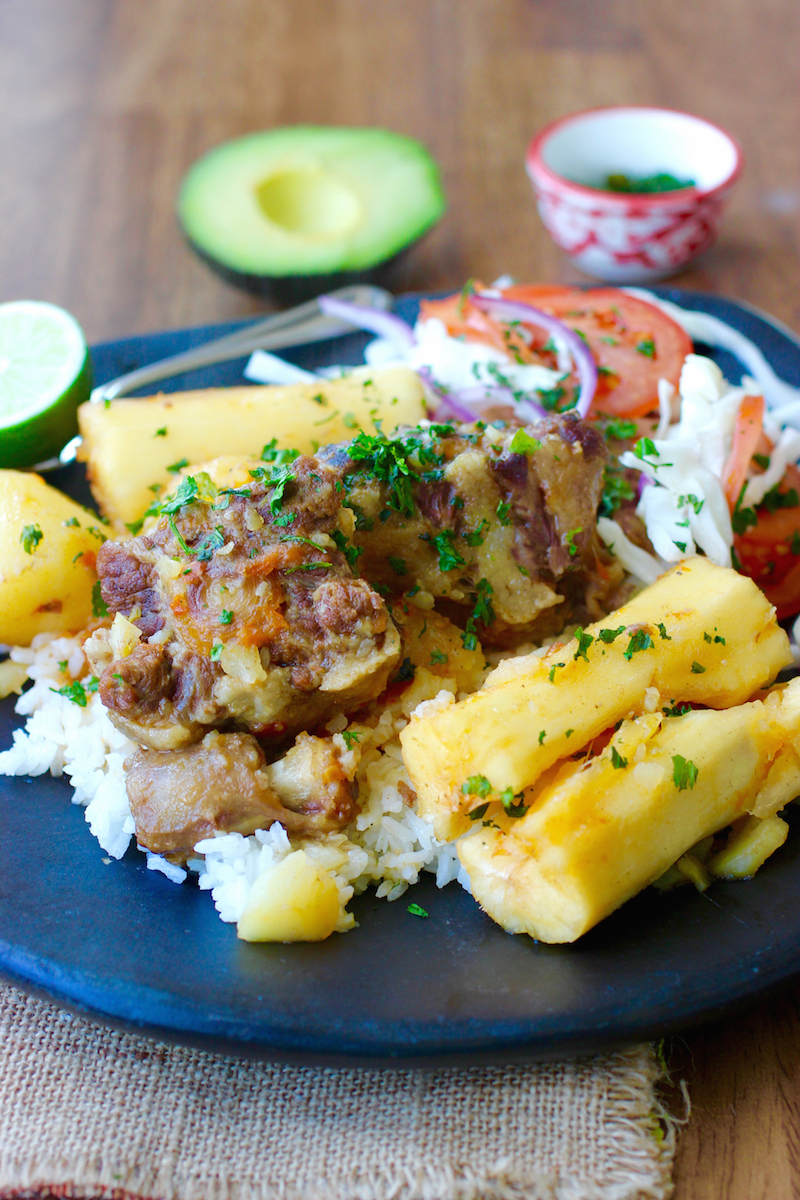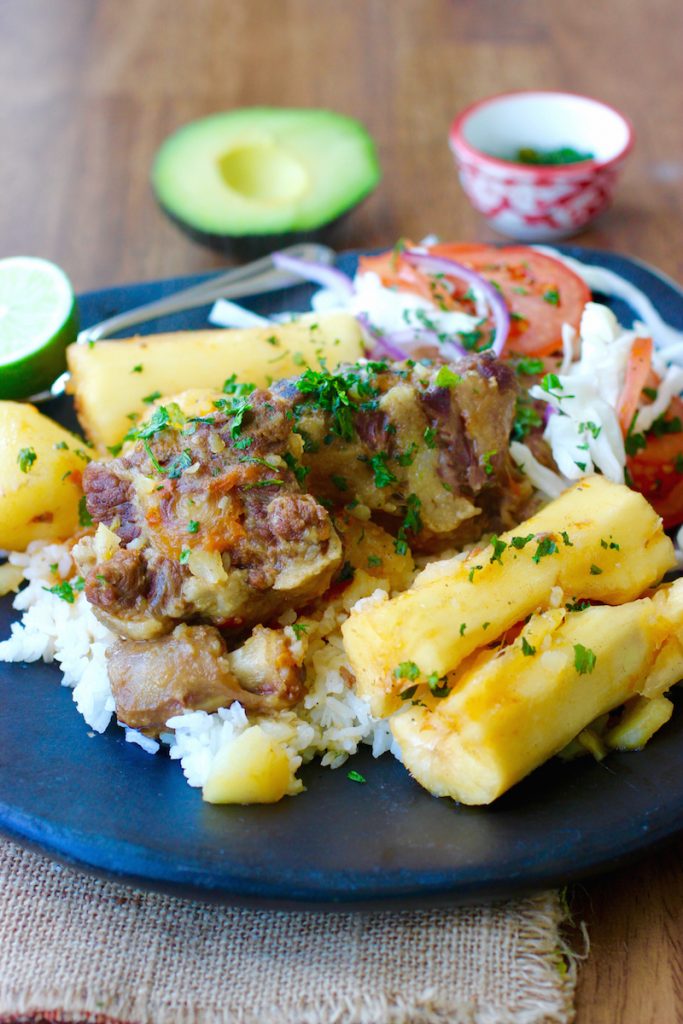 This is a sponsored post on behalf of Rumba Meats. All opinions are entirely my own.
Sudado is a Colombian-Style Stew and is one of my favorite Colombian dishes. Both my mom and Mamita made sudado at least once per week using different types of meats. When I think of typical, traditional Colombian home cooking, there is nothing more traditional than sudado. We usually serve Colombian Sudados over white rice with avocado and a salad on the side. They are very easy to make, perfect to feed a crowd or for a simple weeknight dinner.
Having grown up in Colombia, fútbol/soccer was always prevalent in my life. My dad and uncles were huge soccer fans and I was exposed to the sport at early age. If my dad was not watching the game, he was listening to it on the radio. The whole family got together every Sunday at my grandmother's house to watch the soccer games and eat. Mamita always made a traditional Colombian meal to feed her large family and while the guys were watching the soccer game and screaming, the woman were in the kitchen cooking and helping Mamita, while the children were outside playing. Those are some of the my best memories!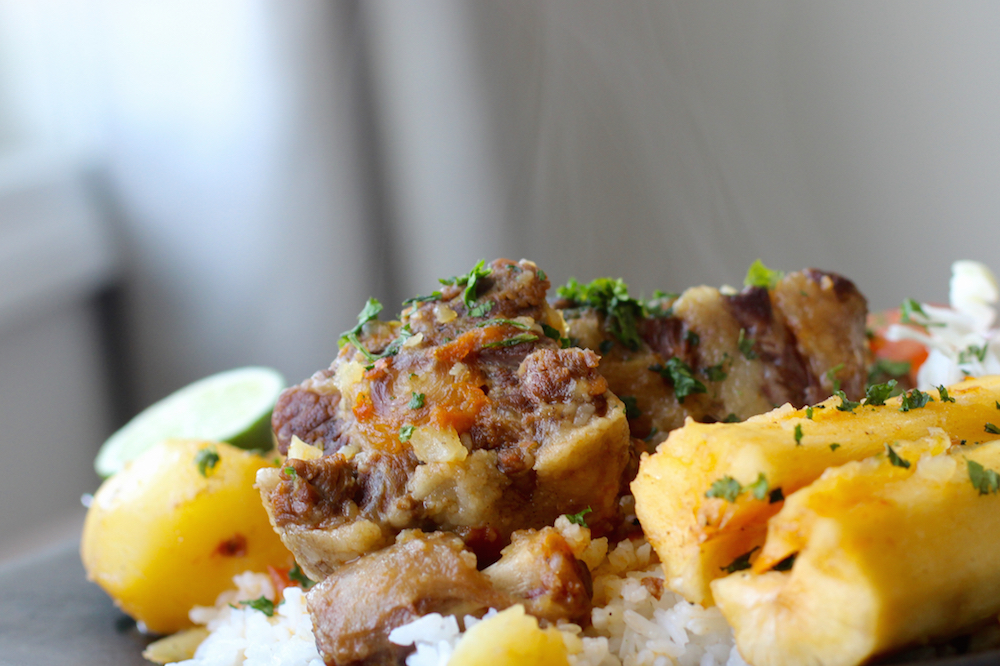 When Rumba meats asked me to participate in their summer fútbol/soccer campaign this year, I was very excited to share my grandmother's Sudado de Cola (Colombian-Style Oxtail Stew) with you! This dish was one of Mamita's favorite dishes to make on a Sunday with her family gathered together watching fútbol and socializing at her house in Medellín, Colombia.
I used my Instant Pot to make it, but you can use your slow cooker or a regular pot to make this dish. The meat should be tender and because this particular cut is tough, it needs to be cooked for quite a while. The Instant Pot cooks the oxtail faster than a regular pot, so I had this stew ready in less than 1 hour! I first cooked the meat and then added the vegetables closer to the end of the overall cooking process and the oxtail was very tender and the stew was delicious!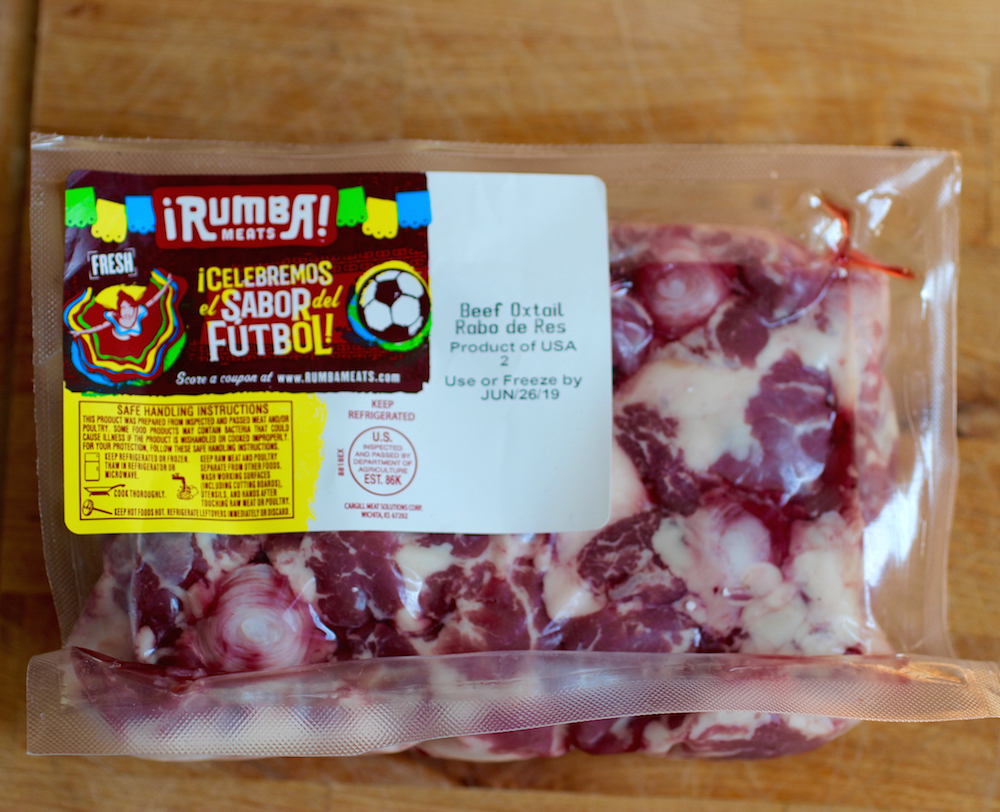 Rumba Meats® is a great source for hard to find meat cuts, where you will find tripe, tongue, oxtail and many other non-mainstream varieties of meat. Visit their site to find their store locations in the United States.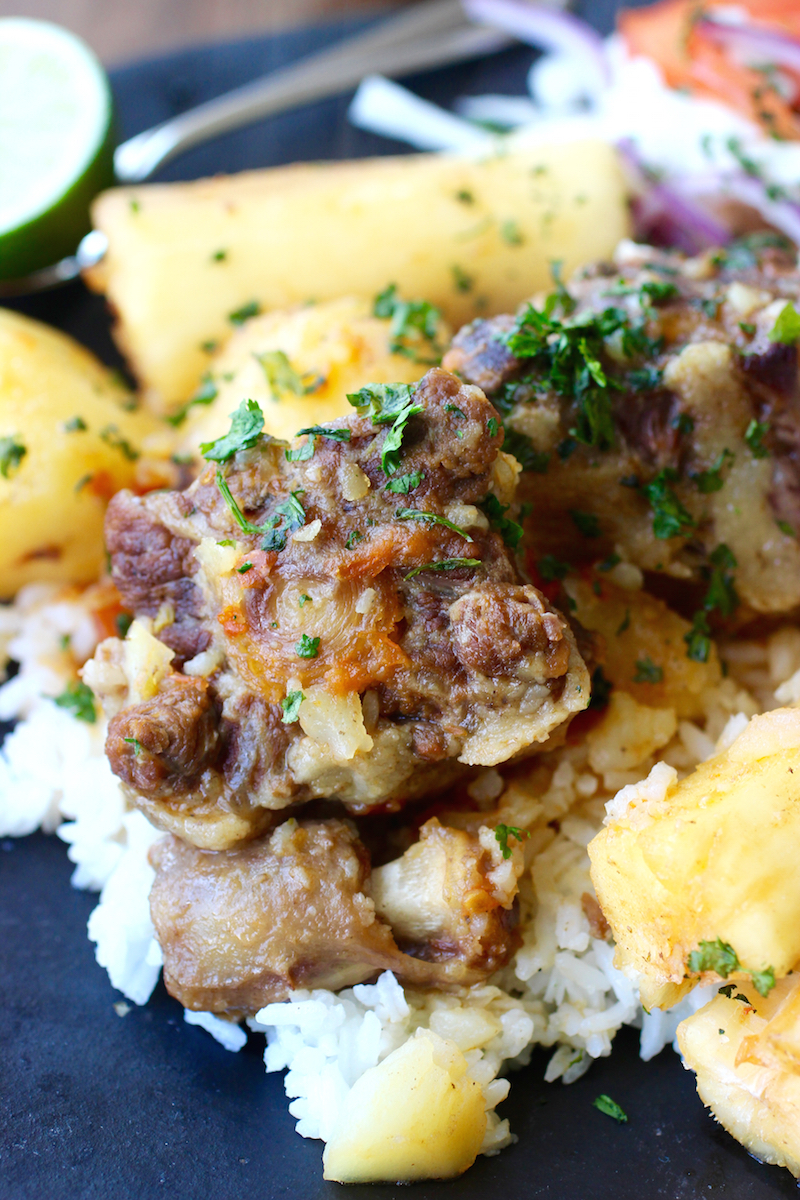 Ingredients: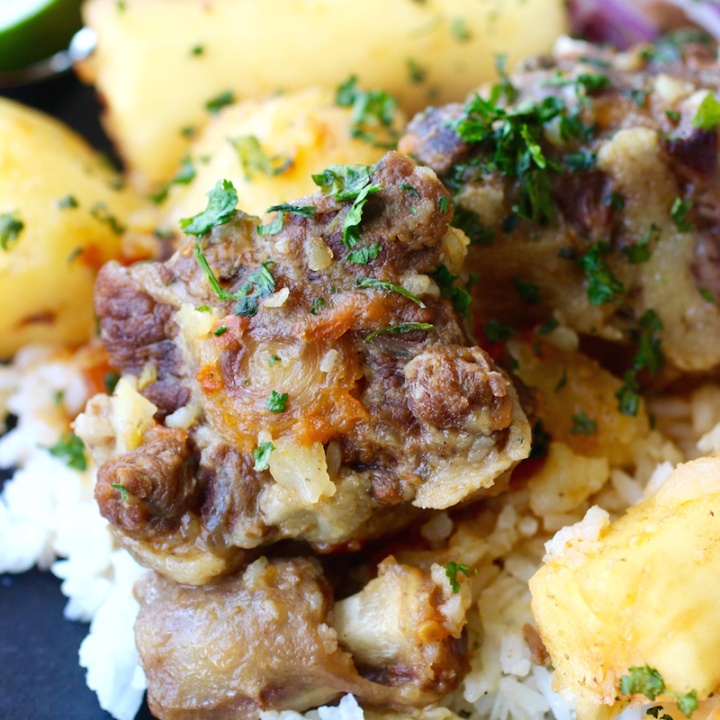 Instant Pot- Sudado de Cola de Res (Colombian-Style Oxtail Stew)
Ingredients
2

pounds

Rumba Meats Oxtail (1 package)

2

cups

beef broth

1

cup

water

4

scallions finely chopped

3

garlic cloves, finely chopped

1

white onion, finely chopped

2

cups

finely chopped tomato

1

teaspoon

cumin powder

½

teaspoon

sazón with color

Salt and pepper to taste

8

small potatoes, peeled

½

pound

frozen or fresh yuca (cassava)

Fresh cilantro
Instructions
Add the water, scallions, garlic cloves and white onion to a blender. Blend until well combined.

Add the oxtail, 2 cups broth and the onion mixture to the Instant Pot. Secure lid and close the pressure release valve as per your Instant Pot manual. Select "Manual" mode and adjust the time to 35 minutes and cook. Once the cook time has expired, press "Cancel". Carefully turn the vent to release the pressure and remove the lid, as per your Instant Pot manual.

Add the tomatoes, yuca, potatoes, cumin, salt and pepper to your taste and mix to combine. Secure lid and close the pressure release valve as per your Instant Pot manual. Select "Manual" mode and adjust the time to 5 minutes and cook. Once the cook time has expired, press "Cancel". Carefully turn the vent to release the pressure and remove the lid, as per your Instant Pot manual.

Add fresh cilantro and serve over white rice, dividing the oxtail and vegetables evenly.

**Please refer to Instant Pot manual for detailed and proper use instruction of your Instant Pot**
Nutrition
Calories:
955
kcal
Carbohydrates:
88
g
Protein:
80
g
Fat:
31
g
Saturated Fat:
12
g
Polyunsaturated Fat:
1
g
Monounsaturated Fat:
14
g
Cholesterol:
249
mg
Sodium:
926
mg
Potassium:
1918
mg
Fiber:
10
g
Sugar:
7
g
Vitamin A:
761
IU
Vitamin C:
94
mg
Calcium:
135
mg
Iron:
13
mg