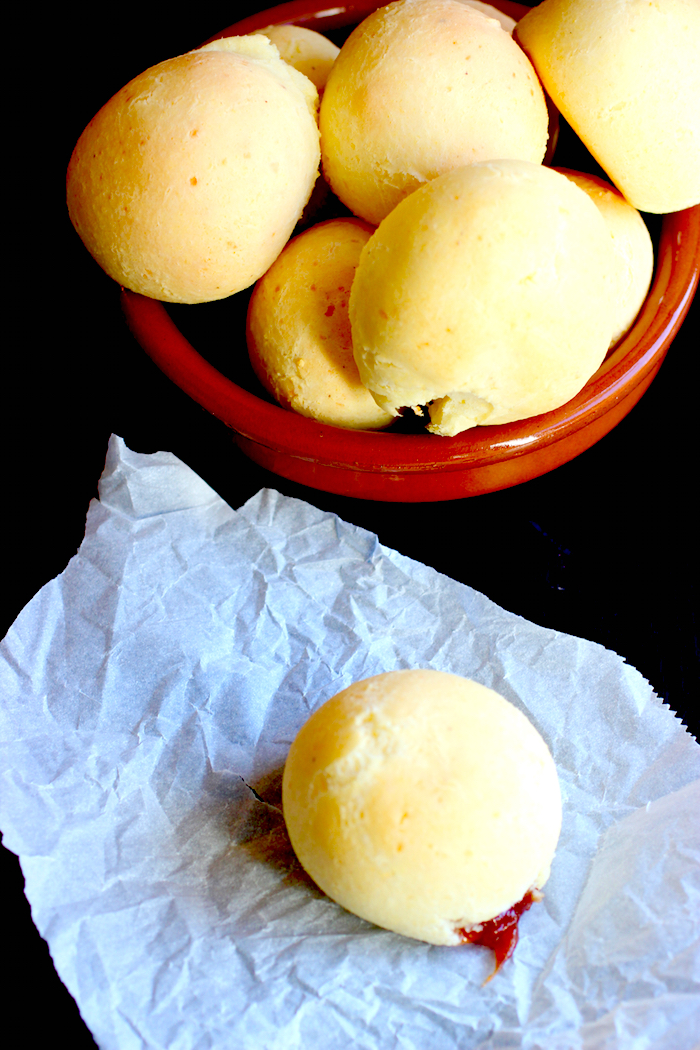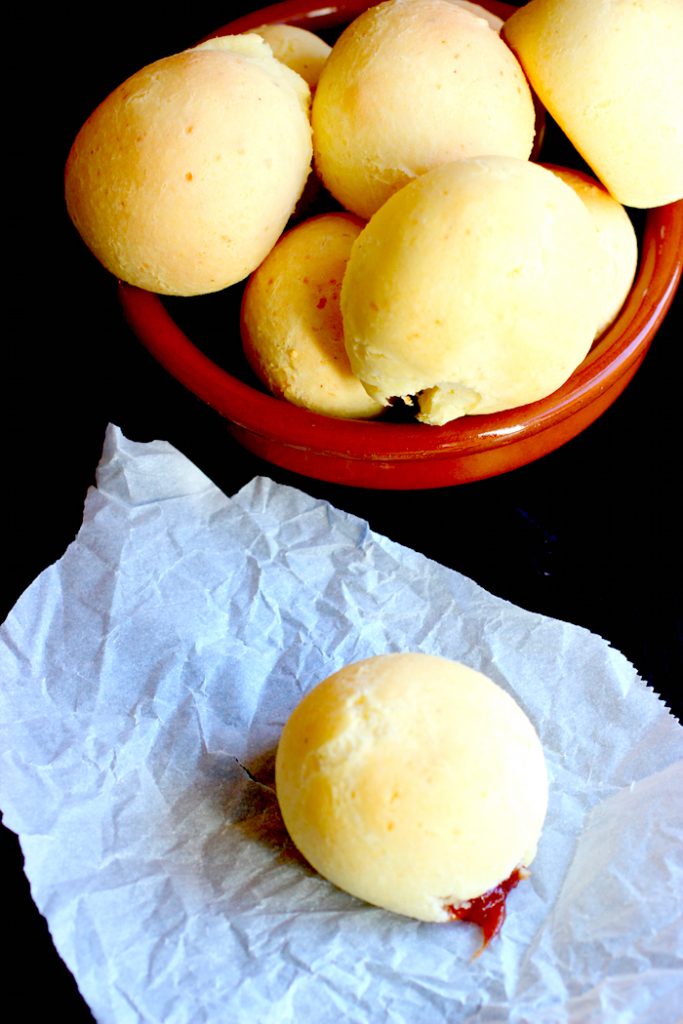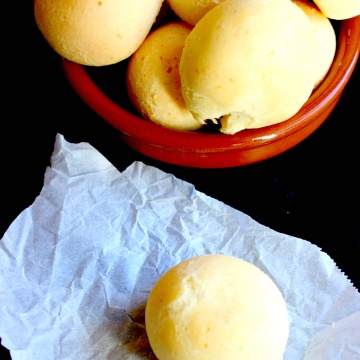 Pandebono con Bocadillo (Cheese Bread with Guava Paste)
Ingredients
¾

cup

cassava starch or yuca flour

½

cup

precooked cornmeal or masarepa

1

cup

Mexican queso freso or Colombian quesito

1 ½

cup

feta cheese

3

tablespoons

butter

2

large eggs

12

small pieces of guava paste or bocadillo
Instructions
Pre-heat the oven to 400°F.

In a food processor, place the yuca flour, precooked cornmeal, cheese and butter. Process until well combined. Add the eggs slowly while food processor is running.

Divide the mixture into 12 equal portions, shaping them into balls. Make a hole in the middle of each ball and insert one piece of guava paste.

Place on a baking sheet lined with parchment paper and bake for about 15 minutes or until golden on top. Serve warm.
Traditional Pandebono (Colombian Style Cheese bread) is one of my favorite Colombian breads. Since moving to the United States almost 20 years ago, when I'm craving any of my favorite Colombian breads, I must make them myself, being that there are no Colombian bakeries nearby.
So… I bake!
I love this particular version of pandebono stuffed with guava paste. The combination of salty cheese with sweet guava paste is absolutely delicious. It makes a perfect breakfast bread, and is also an amazing dessert to have with tea or coffee. I could eat these every single day for the rest of my life!
If you like pandebonos and guava paste (and who doesn't?!), you MUST make these!
Buen provecho!