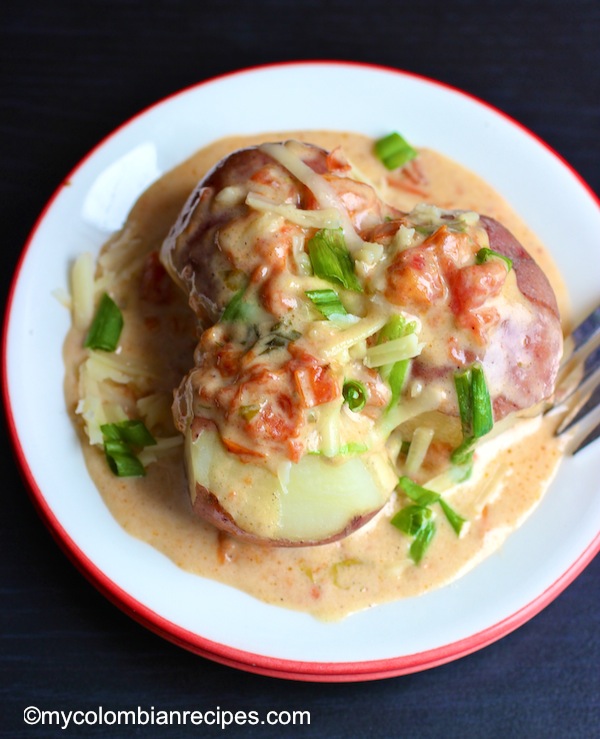 Papas Chorreadas is a typical Colombian side dish, born in the Andean zone of the country, these creamy potatoes are delicious with meat dishes. And they are a must as a side dish for Sobrebarriga al Horno.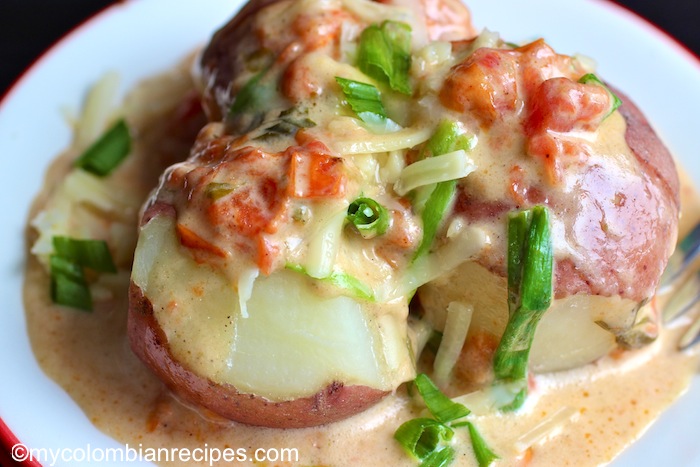 Red potatoes covered with a delicious sauce made with scallions, tomatoes, cream and cheese. You can also make a vegetarian version of papas chorreadas using vegetable bouillon instead of the chicken bouillon.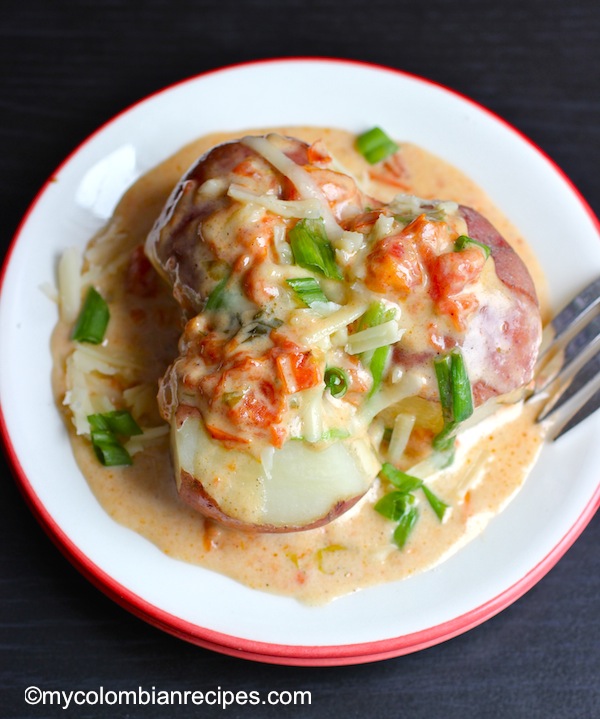 Ingredients
(4 SERVINGS)
8 medium red potatoes, partially peeled
1 tablet chicken bouillon
Water
1 tablespoon butter
1 tablespoon vegetable oil
1 ½ cups dice tomatoes
3 scallions cut into 2 inches long
¼ teaspoon garlic powder
¼ teaspoon cumin
¼ teaspoon salt
Pepper to taste
1 cup heavy whipping cream
1 tablespoon chopped cilantro
1 cup shredded mozzarella cheese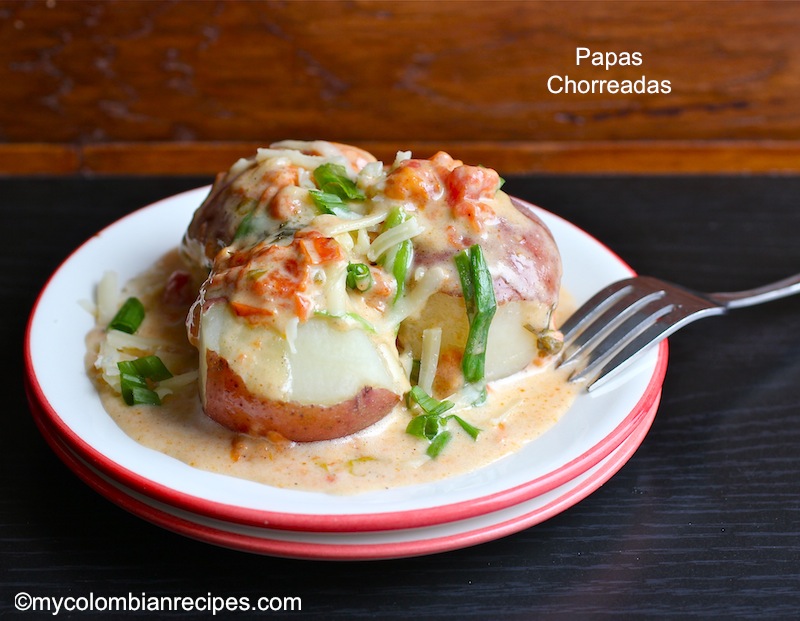 Directions
Place the potatoes and chicken bouillon in a medium saucepan. Cover with water and bring to a boil and cook about 30 minutes until tender. Drain and set a side.

While the potatoes are cooking, heat the oil and butter in a frying pan over medium heat. Add onion and tomatoes, stir and cook about 7 minutes. Add garlic powder, cumin, salt and pepper. Stir and cook 2 minutes more.

Add cream, cilantro and cheese. Mix well and turn down the heat and cook for 3 minutes or until cheese has melted.

In a serving dish place the potatoes and pour the sauce on top. Serve them hot.
This was printed from MyColombianRecipes.com