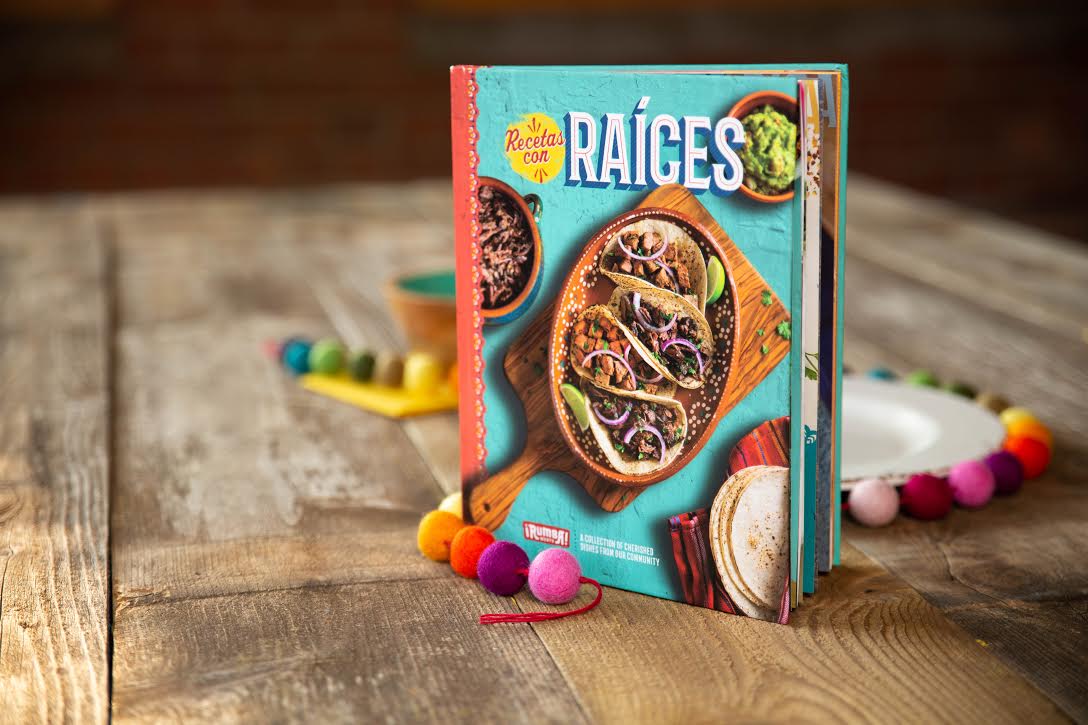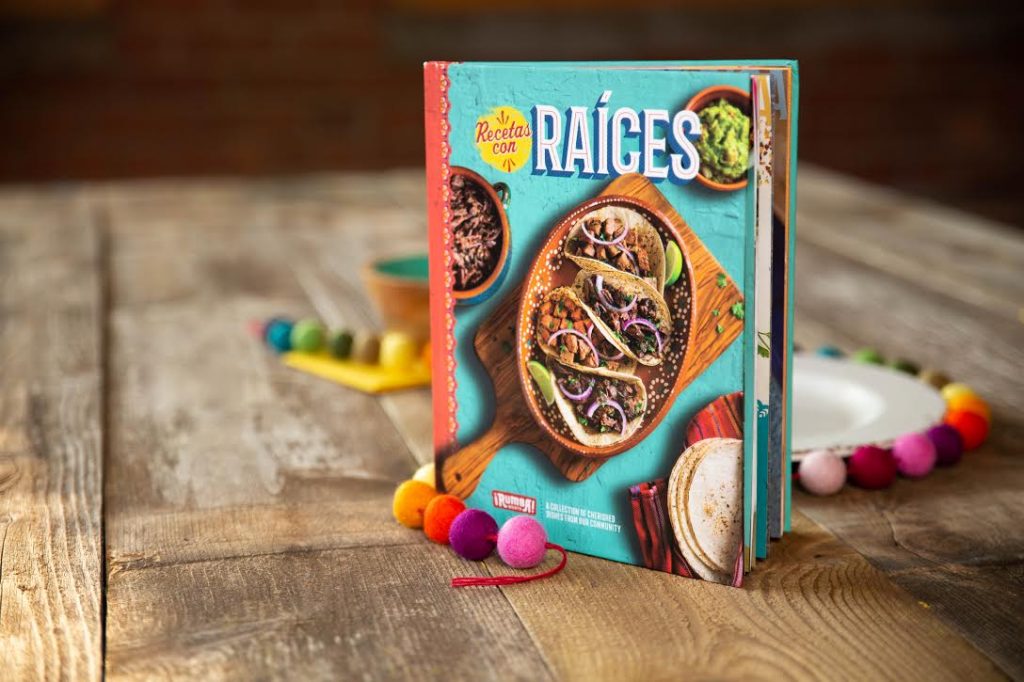 Hispanic Heritage Month is celebrated in the United States between September 15 and October 15. It pays tribute to the generations of Hispanic Americans who have influenced our society in a positive way. To celebrate National Hispanic Heritage Month, I partnered with Rumba® meats and will be giving away twenty wonderful cookbooks! The books are comprised of a collection of traditional recipes from twelve different Latin American countries, created by twelve influencers, all featuring Rumba® Meats products.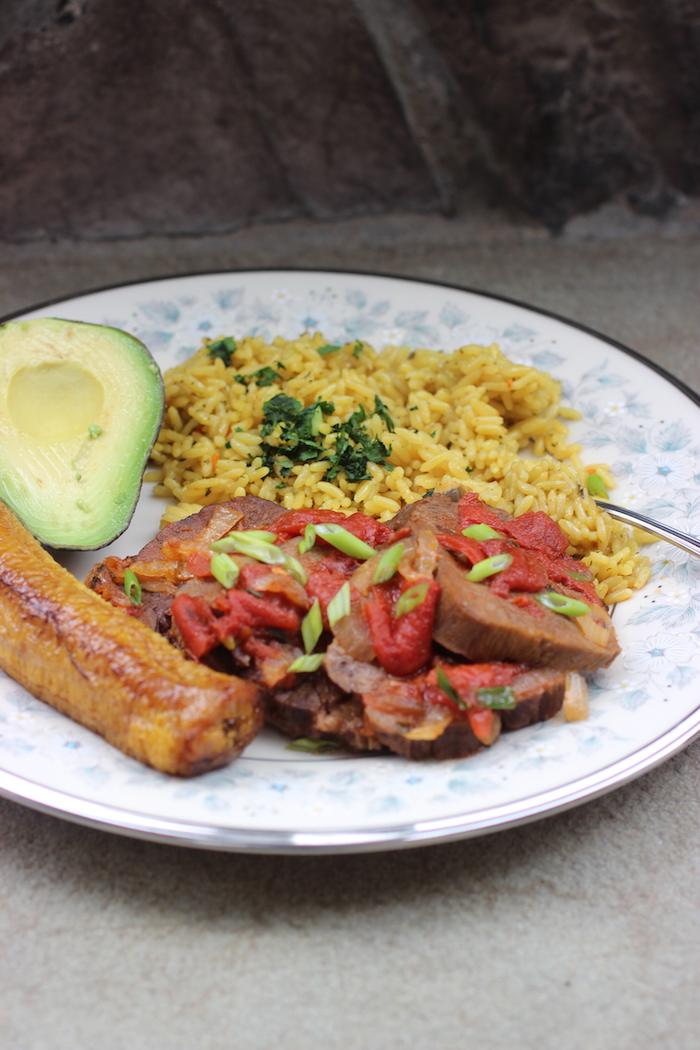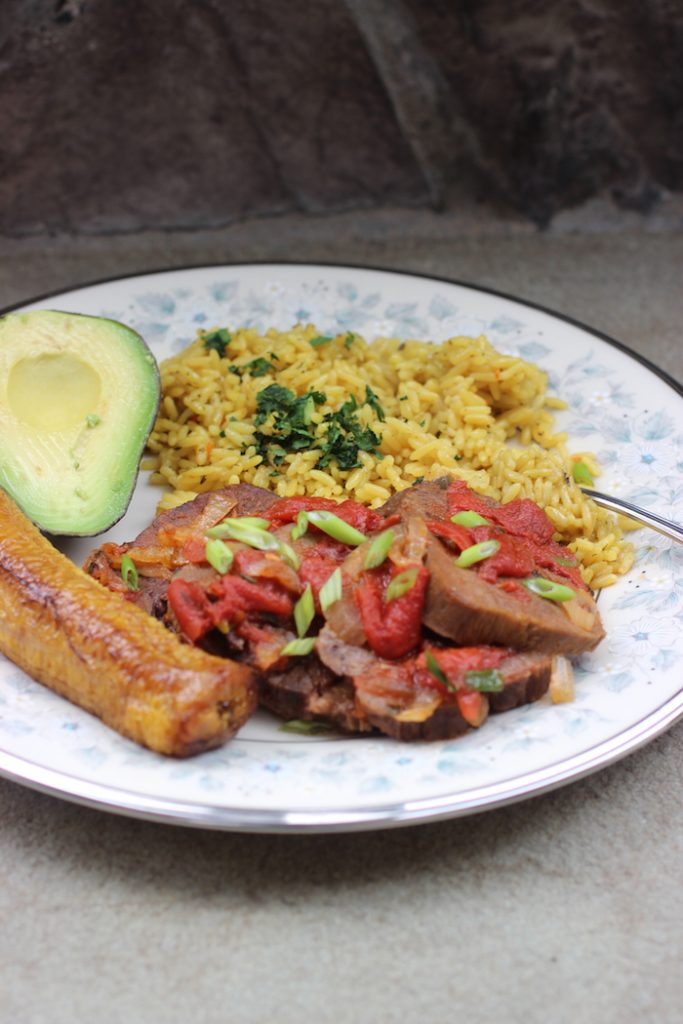 My Lengua en Salsa Criolla (Colombian-Style Tongue in Creole Sauce) recipe is one of the recipes in the cookbook titled "Recetas con Raices" or "Recipes with Roots". There are many variations of Lengua en Salsa Criolla, depending on the region and even the family that prepares it. This is my grandmother's recipe and it's very easy to make and full of flavor.
Best of all perhaps, you can make a difference! By purchasing Rumba Meats® during Hispanic Heritage Month, you will be supporting La Cocina, whose mission is to help low income food entrepreneurs by providing them affordable commercial kitchen space, technical assistance and access to market opportunities.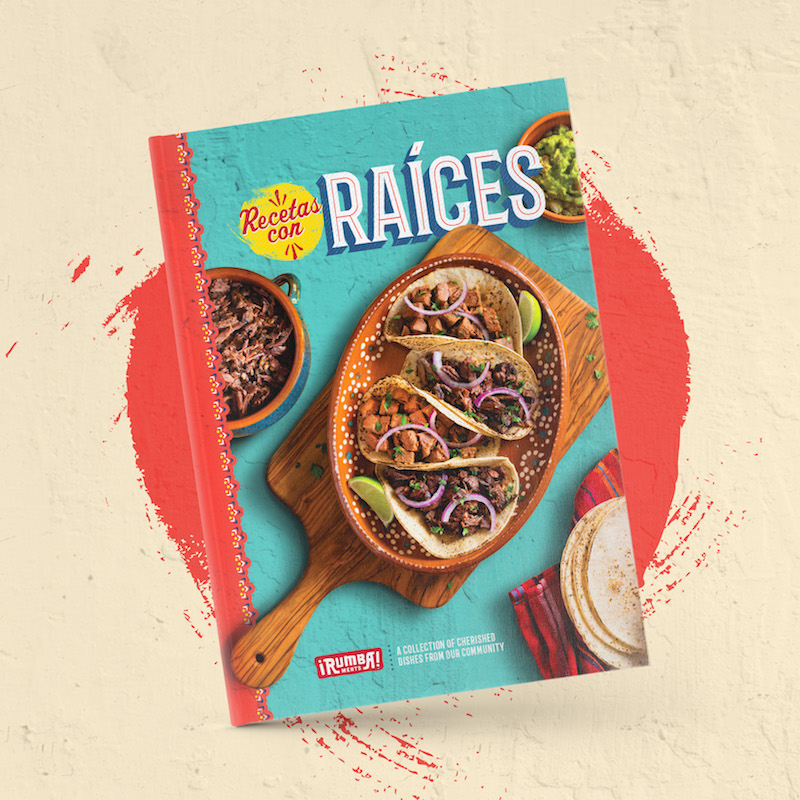 To enter the GIVEAWAY, please leave a comment on this post with your favorite Latin dish.The giveaway is valid for those 18 and over who reside in the United States.Giveaway ends October 15, 2018 and I will email the winners!
Disclosure: This recipe was sponsored by Rumba Meats®, while all photos, recipes, opinions and ideas are my own.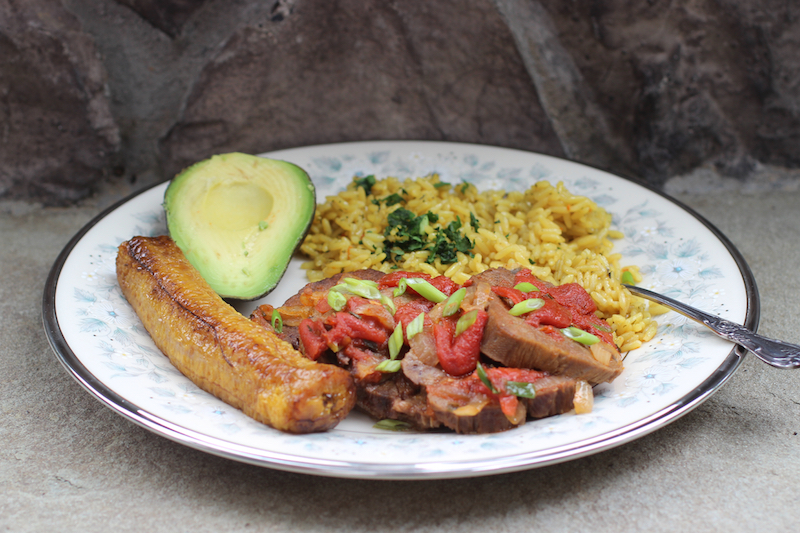 Lengua in Salsa Criolla
Ingredients
1 (3 to 4 pounds) Rumba Meats® beef tongue
5 scallions
2 tablespoons vegetable oil
1 large onion, sliced
3 cups diced tomatoes
4 scallions, diced
6 garlic cloves, minced
1 tablespoon ground cumin
½ cup of beef broth
Salt and black pepper
2 tablespoons fresh cilantro, chopped
Click here for the recipe instructions.