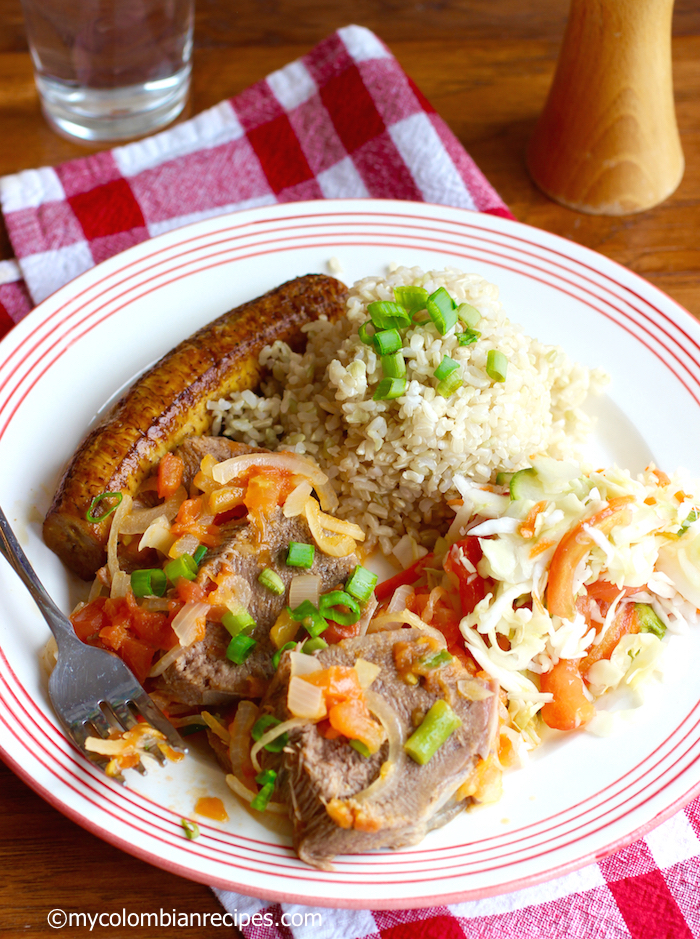 Lengua en Salsa Criolla is a dish that I've wanted to make for some time but wasn't able to find cow's tongue in my local grocery. When Rumba meats asked me to make a recipe using their product, I knew I had to make this traditional Colombian dish. Believe or not, today's recipe has been one of the most requested dishes from my readers, dating back to 2009. I am excited to finally share the Lengua en Salsa Criolla recipe with everyone, with the help of Rumba of course!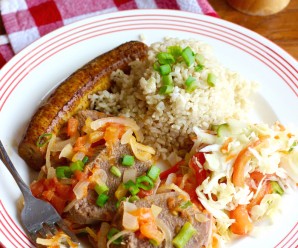 Lengua en Salsa Criolla (Colombian-Style Tongue with Creole Sauce)
Ingredients
1

3 to 4 pounds Rumba Meats® beef tongue

5

scallions

2

tablespoons

vegetable oil

1

large onion

sliced

3

cups

diced tomatoes

4

scallions

diced

6

garlic cloves

minced

1

tablespoon

ground cumin

½

cup

of beef broth

Salt and black pepper

2

tablespoons

fresh cilantro

chopped
Instructions
Cook tongue: Rinse the tongue well with water and place in a large pot. Add water, the scallions, salt and pepper.

Cover pot and bring to a boil. Simmer, partially covered, until tongue is tender, 2 ½ to 3 hours.

Transfer tongue to a cutting board and, when cool enough to handle, peel off the skin and trim any fat or gristle. Set aside.

Make the creole sauce: Heat the oil in a large saucepan. Add the onions, tomatoes, garlic, scallions,ground cumin and cook gently for 10 minutes, stirring until softened.

Reduce the heat to low, add the salt and cook for 10 minutes more, stirring occasionally until the sauce has thickened. Check and adjust the seasoning. Slice tongue and add it to the sauce with the beef broth and continue cooking for about 10 minutes more.

There are many variations of Lengua en Salsa Criolla, depending on the country, the region and even the family that prepares it. My recipe is based on the Colombian version and my family's recipe. It's very easy to make and full of flavor. My mom usually serves it with white rice, a cabbage salad and ripe plantain on the side.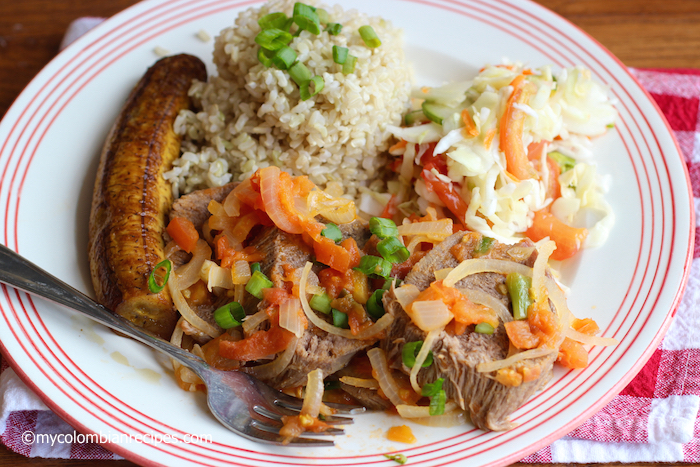 This is one of those dishes that can cause extreme reactions. My grandmother's and mom's generations adore this dish, while the younger generations in my family are not big fans of eating tongue. Regardless of your culinary experience with cow tongue, I recommend that you try this dish! If you're already a fan, then good'o, as they say 'Down Under' and if not, why not give it a try? I think you'll be pleasantly surprised at the amazing flavor and texture of this cut of meat.
Rumba Meats® is a great source for hard to find meat cuts and where you will also find tripe, cheek and many other non-mainstream cuts of meat. Visit their site to find their store locations in the United States.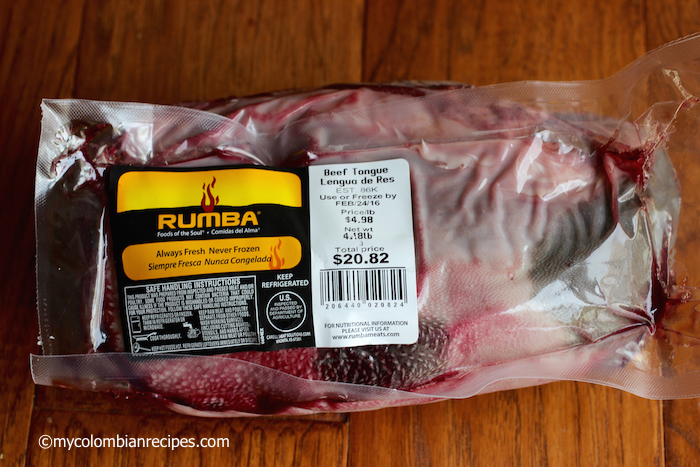 Disclosure: This recipe was sponsored by Rumba Meats®, while all photos, recipes, opinions and ideas are my own.