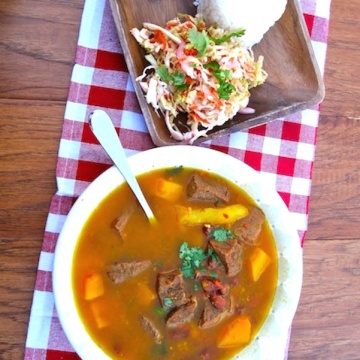 Red Bean Soup with Beef and Pumpkin
Ingredients
1

pound

dried red beans

1 ½

pound

beef

cut into small pieces

12

cups

of water

more if necessary

½

cup

aliuños sauce

½

cup

hogao

1

large carrot

peeled and grated

1

cup

butternut squash or pumpkin

peeled and diced

½

pound

yuca

diced

1

ripe plantain

peeled and diced

Salt and pepper

1

teaspoon

ground cumin

Fresh cilantro
Instructions
Wash the beans and soak overnight in cold water. Drain the beans and place in a large pot and add the water, aliuños, carrots and beef. Over medium-high heat, bring the beans to a boil, then cover the pot and reduce the heat to medium-low. Allow the beans to cook until almost tender, approximately 2 hours.

When the beans are almost tender, add the hogao, plantains, yuca, butternut squash, cumin, salt and pepper. Cover and cook for another 45 minutes or until the beans are fully cooked. (Add additional water as necessary).

Add chopped fresh cilantro and serve with plain white rice.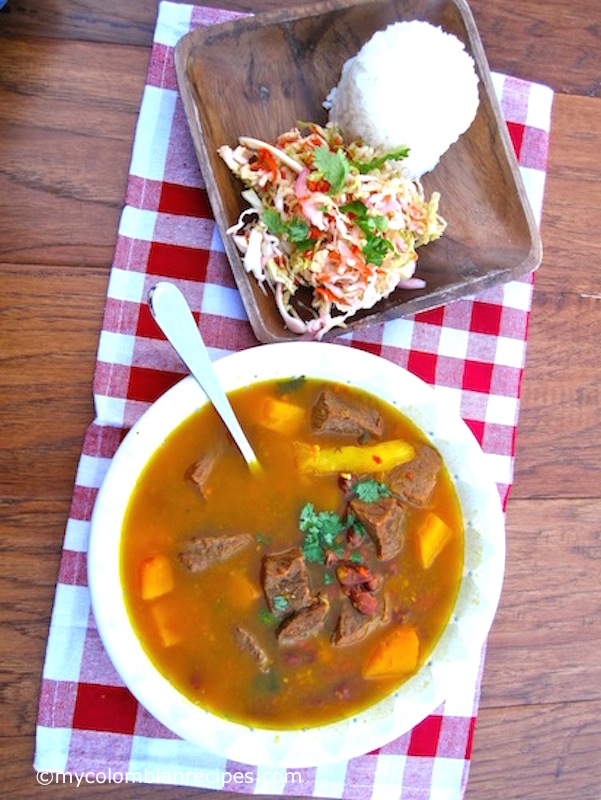 One of the things I love most about Colombia is its many geographical, topographical, and climatic variations. Naturally, there are going to be variations in what people eat throughout the country as well, but beans are a country wide staple.
If you had to choose one food that you would miss the most if it were to be removed from your diet, what would it be? Sometimes that question comes to my mind and the answer to that question for me is beans!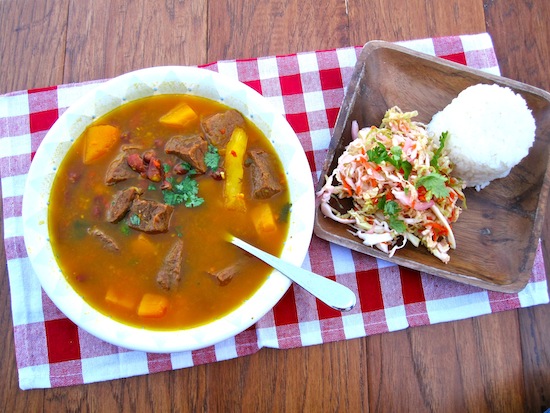 They are, after all, a healthy, inexpensive protein. And even though beans have been a part of my diet my entire life, I still really enjoy cooking with them and eating them.
I love soups like this traditional Colombian Red Bean Soup. It gives me a complete dish in one bowl with many delicious flavors. This recipe is sure to be a hit... hearty and perfect for the many cold days to come.
Buen provecho!