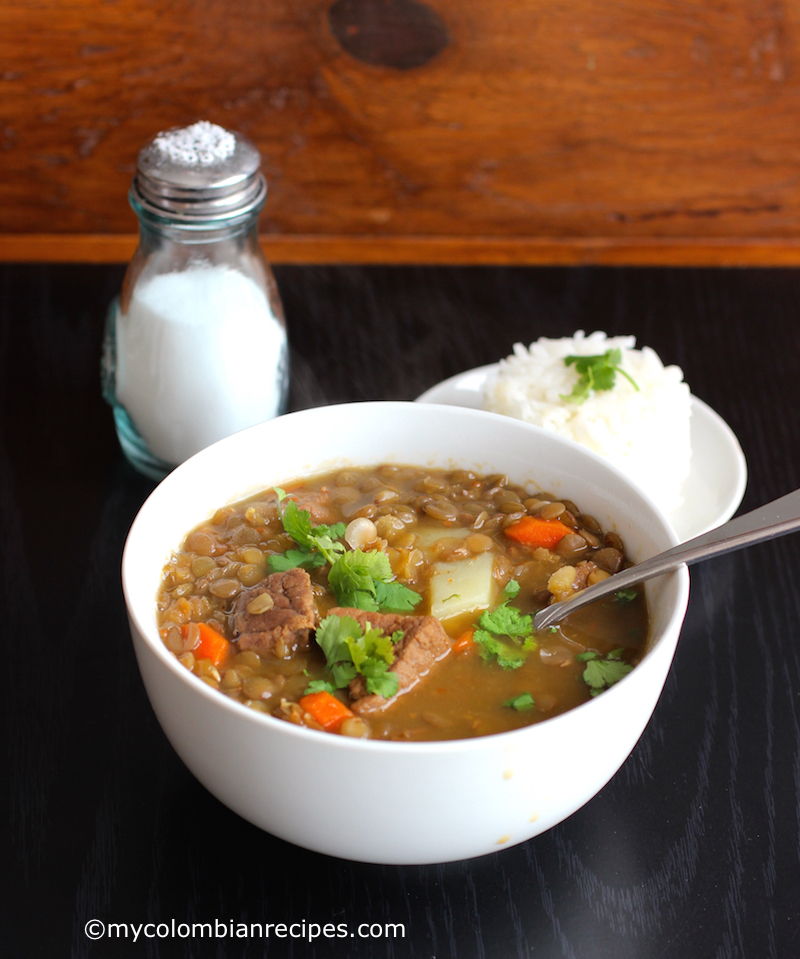 Lentil soups are one of my favorite cold-weather meals. I love to have a big pot in the fridge for an easy, hearty lunch that's ready to go. I especially love being able to make an entire meal with items that I always have on hand in my fridge and pantry.
This Sopa de Lentejas con Carne (Lentils and Beef Soup) is homey and comforting. I must be in a nostalgic food mood lately, because all I seem to be craving are classic comfort food dishes from my childhood. Sopa de Lentejas con Carne is one of the first things I learned to cook.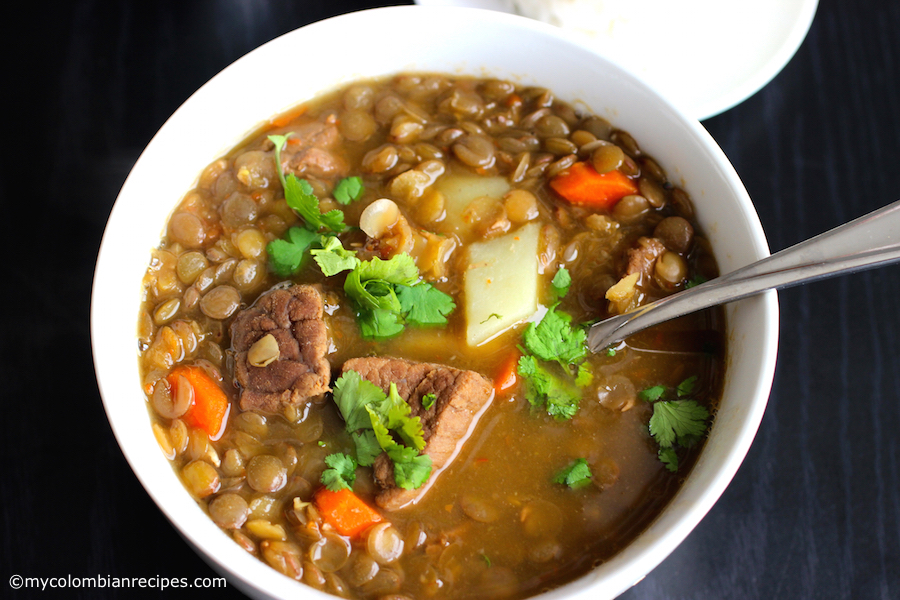 Sopas de Lentejas are super easy to make and you can make different variations using pork, chicken, beef, chorizo or even a vegetarian version. I like to serve my lentil soups with rice on the side.
Buen provecho!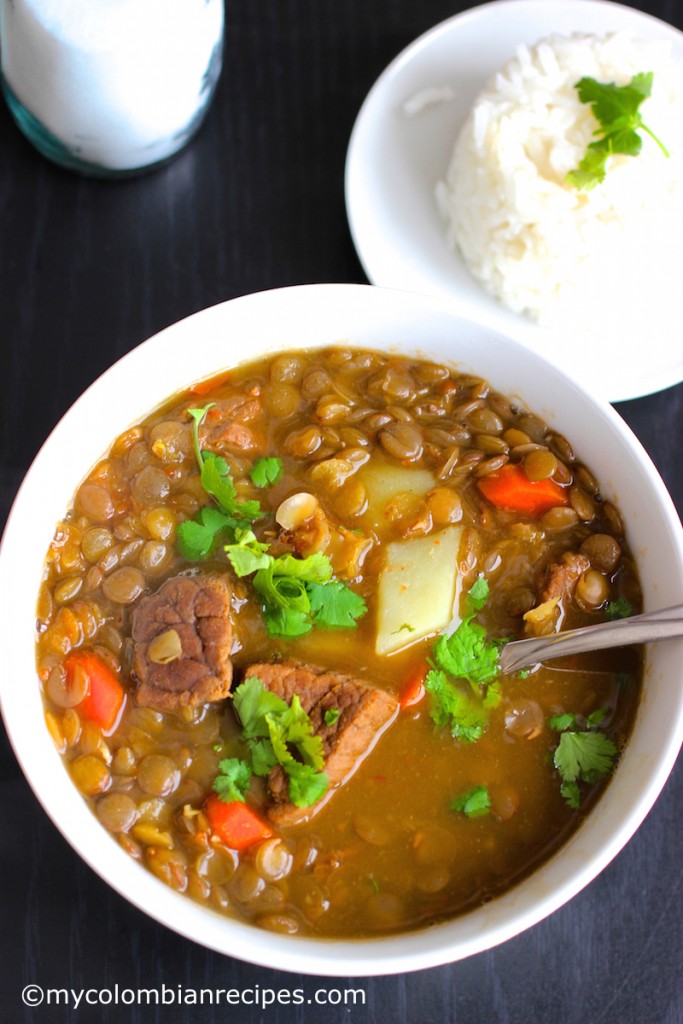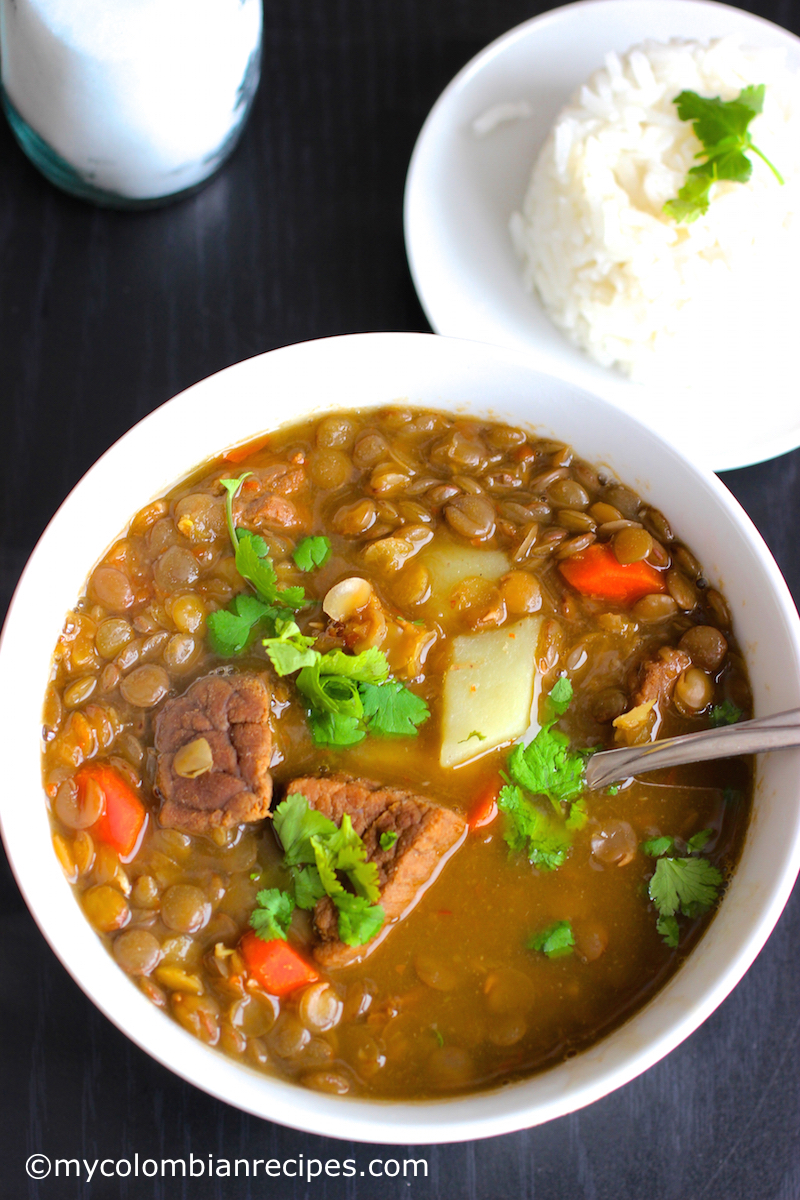 Ingredients
1 cup of aliños sauce (see recipe here)
2 large carrots, peeled and diced
Salt and pepper to taste
1 pound of beef, cut in bite sized chunks
1/2 pound of lentils, picked and rinsed
8 cups of beef stock
1/2 teaspoon ground achiote or color
1 teaspoon ground cumin
3 medium white potatoes, peeled and diced
1/4 cup chopped fresh cilantro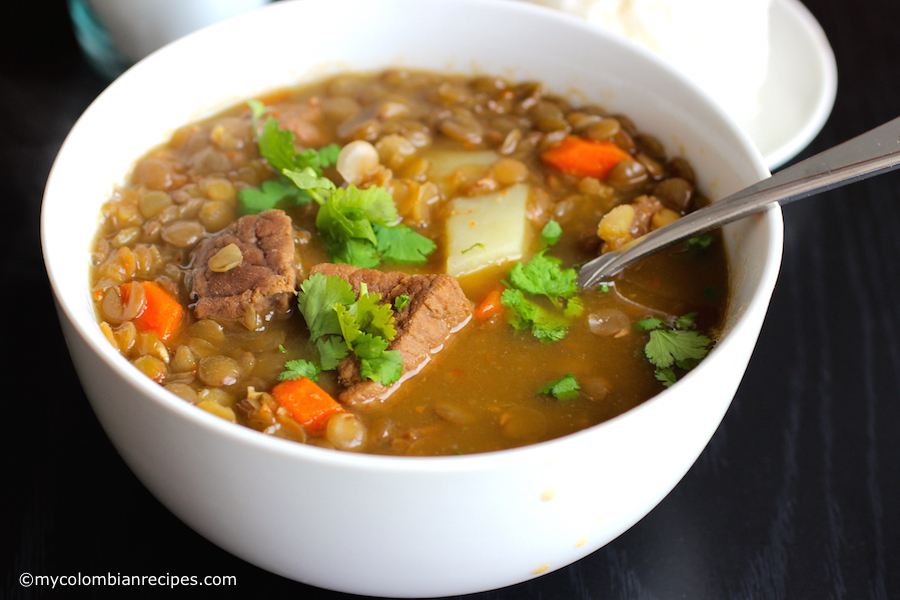 Directions
lace the aliños sauce, carrots, beef, lentils, broth, achiote, cumin and stir to combine. Increase the heat to high and bring to a boil.
Reduce the heat to low, cover and cook over low heat until the meat and lentils are tender, approximately 35 to 40 minutes.
Add the potatoes. Simmer for about 25-30 minutes or until the potatoes are tender.
Add the chopped cilantro and season with salt to your taste. Serve with with white rice.
This was printed from MyColombianRecipes.com