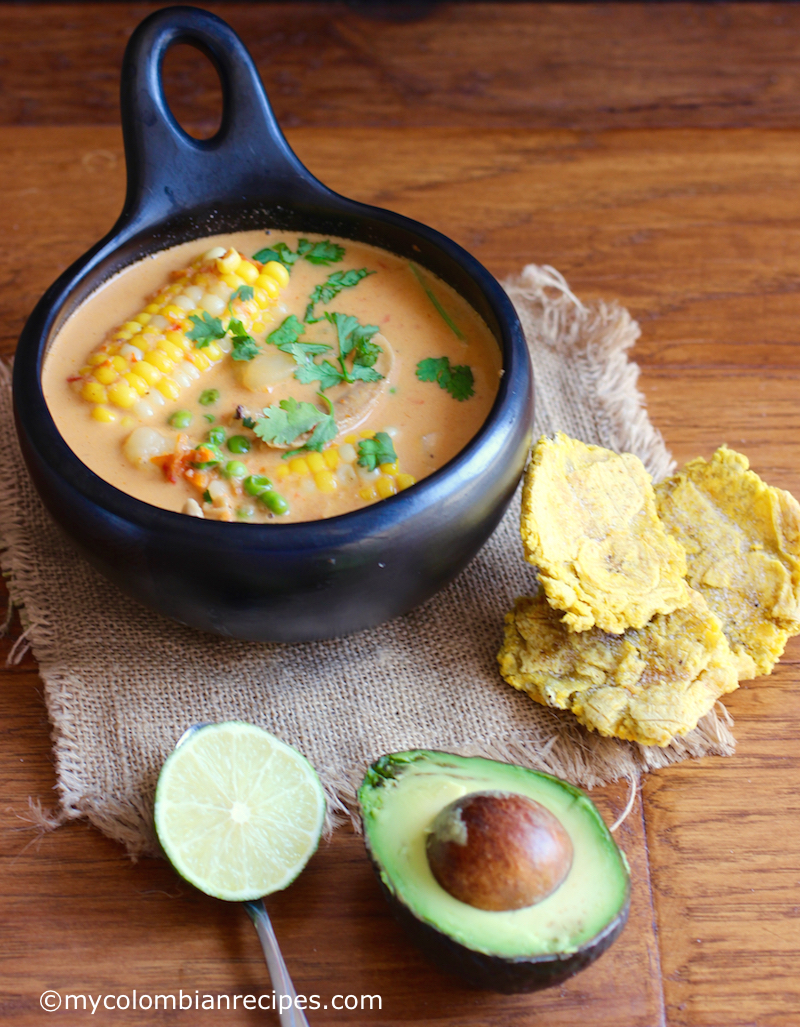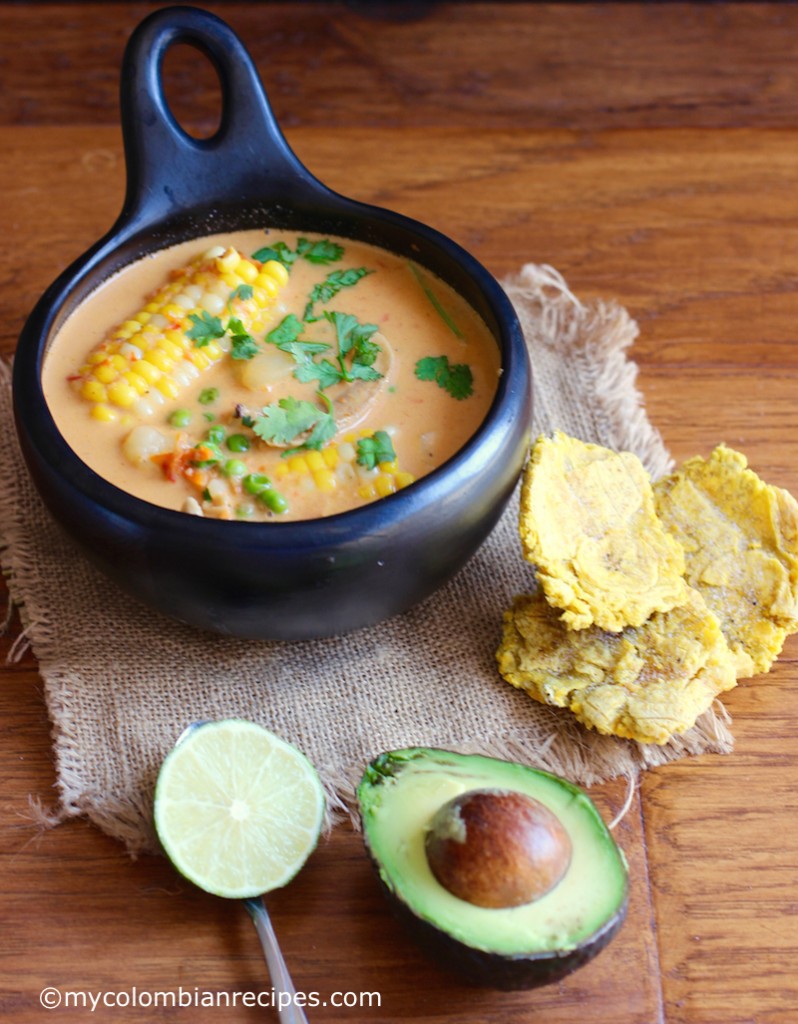 PinPin
While hot soups and stews usually make most people think of fall and winter, in Colombia, we eat these dishes all year round. Even in the coastal regions of the country, where the weather is usually between 80 and 90 °F, Colombians eat sancocho de pescado and cazuela de mariscos, among other comforting traditional soups, year round!
Cazuela de Pollo y Coco (Chicken and Coconut Soup)
Ingredients
4

tablespoons

of butter

½

cup

finely chopped onions

1

small red bell pepper

chopped

2

scallions chopped

1

large carrot

peeled and shredded

¼

teaspoon

of ground cumin

¼

teaspoon

of ground achiote or color

2

large yellow potatoes

peeled and cut into pieces

4

cups

chicken stock or broth

2

large chicken breast

diced

2

tablespoons

tomato paste

2

ears of corn

cut in pieces or kernels

2

cups

of coconut milk

½

cup

of heavy cream

1

cup

of peas

Salt and pepper to taste

Fresh chopped cilantro for serving
Instructions
In a medium pot, melt the butter over medium heat. Add the onions, red bell pepper, scallions, carrots cumin and achiote. Cook until they are soft, about 3 to 5 minutes.

Add the potatoes, chicken breast, tomato paste and stock, increase the heat to medium-high and bring to a boil. Reduce the heat and cook over low heat with the pot partially covered until the potatoes are tender, about 20 to 30 minutes.

Add the corn and coconut milk, continue cooking on low for another 5 to 10 minutes. Add the cream, peas and cook for another 5 minutes. Add salt and pepper to taste. You can also add more coconut milk milk or broth if the soup is too thick. Add fresh cilantro and serve.
As a good Colombian here in the United States, I also eat soups all year round. It can be 0 degrees or 100 degrees outside, it doesn't matter, for me comforting soups are always to be enjoyed.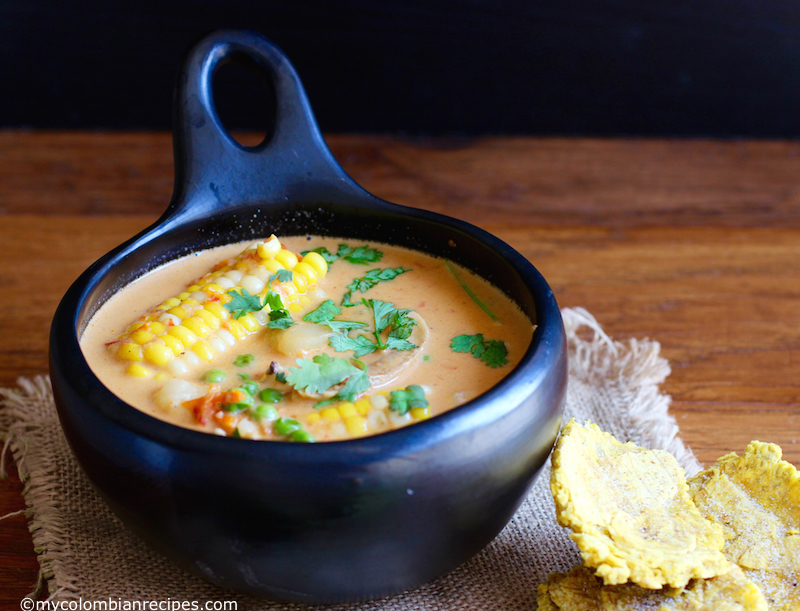 PinPin
This Cazuela de Pollo y Coco is a popular dish on the Atlantic and Pacific coasts of Colombia. There are different variations of the dish, but they are usually made with chicken, broth, coconut milk, cream, vegetables and spices. It's creamy, flavorful and delicious!
I love how this Cazuela de Pollo is both incredibly easy to make and satisfying. True comfort food.
Buen provecho!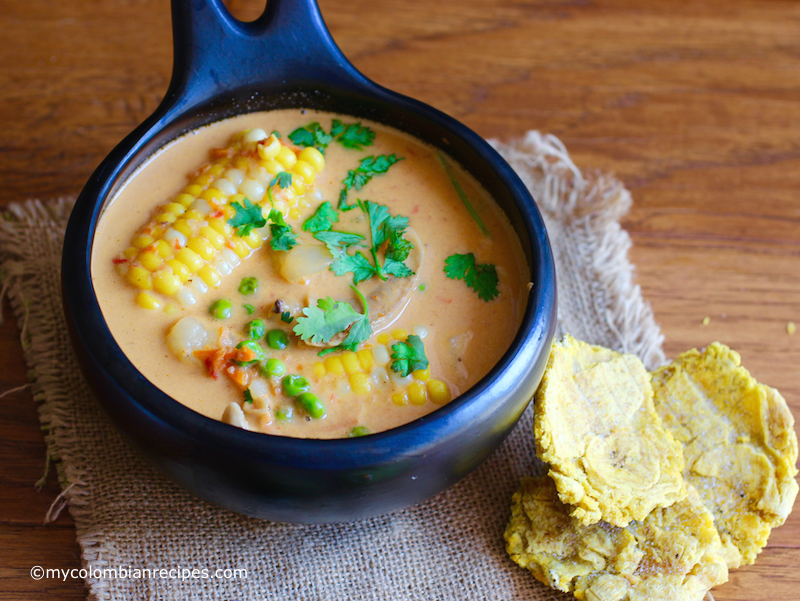 Pin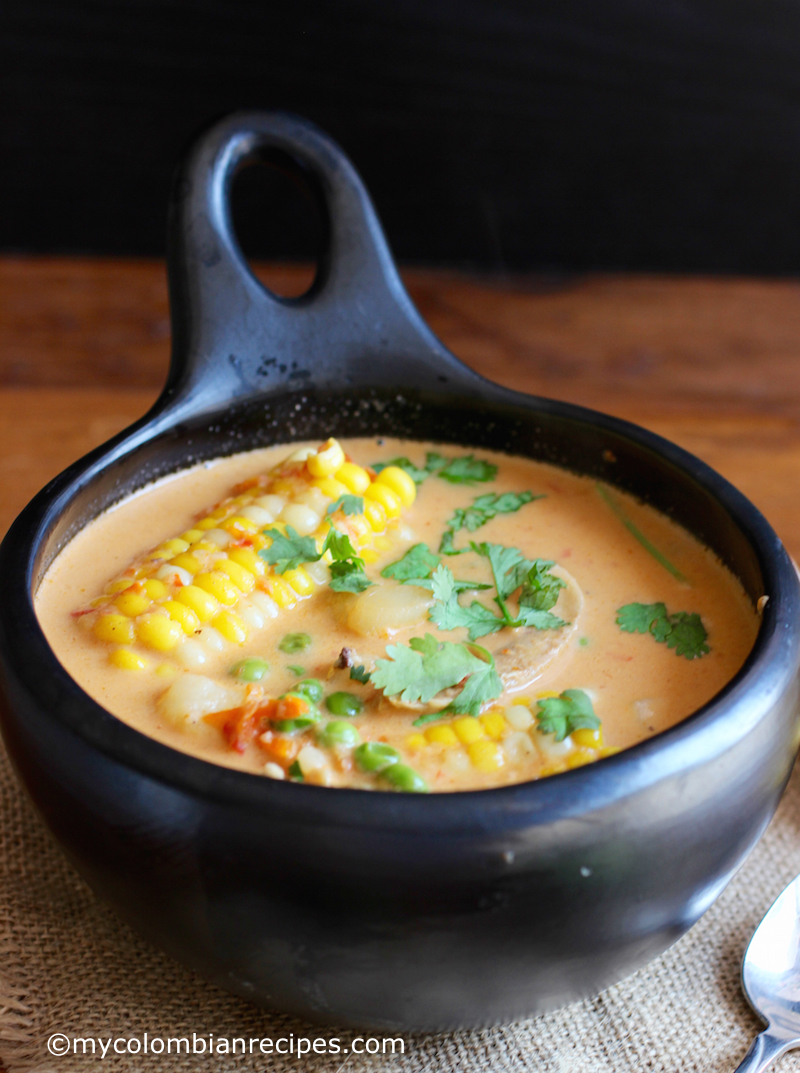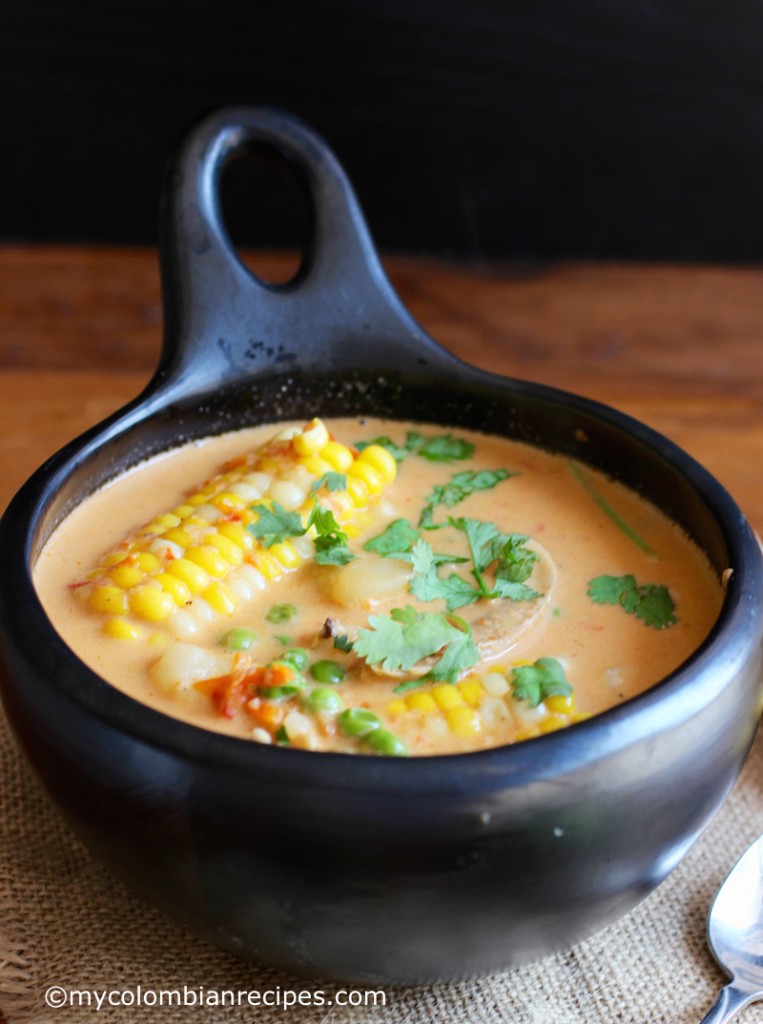 Pin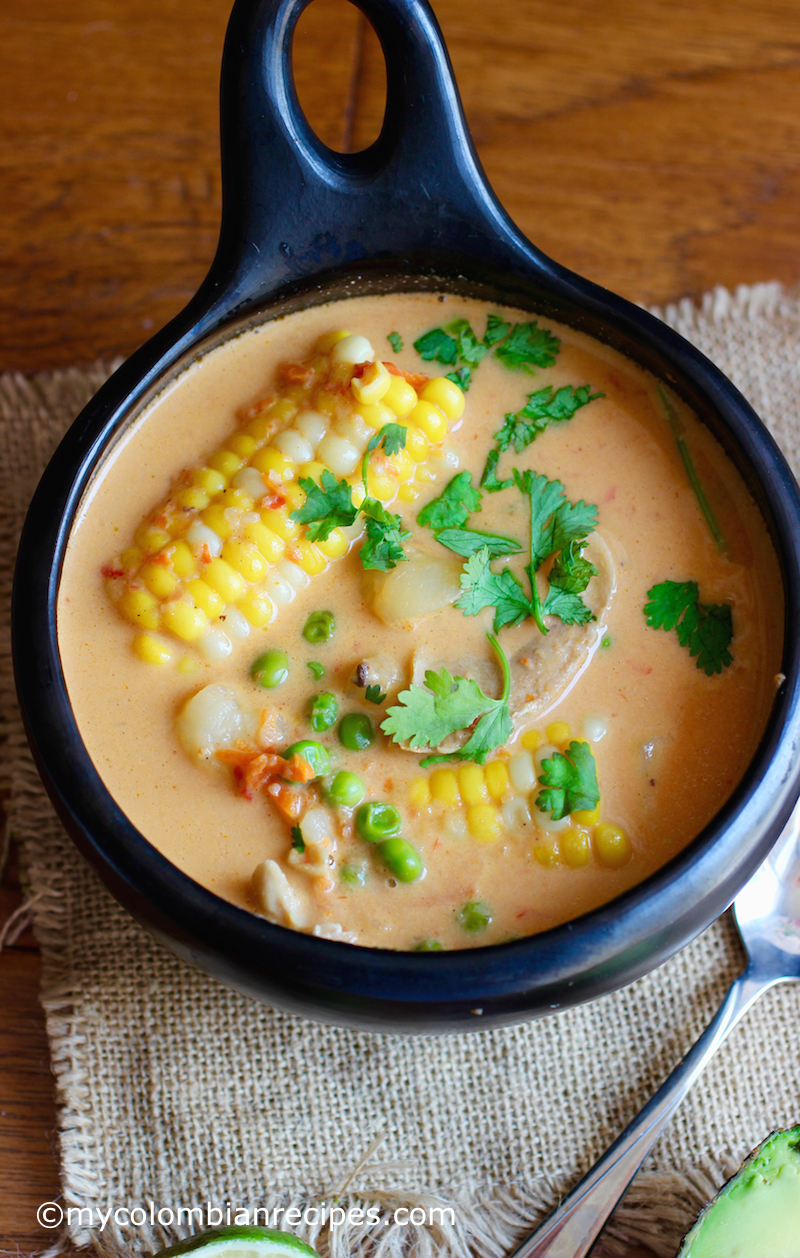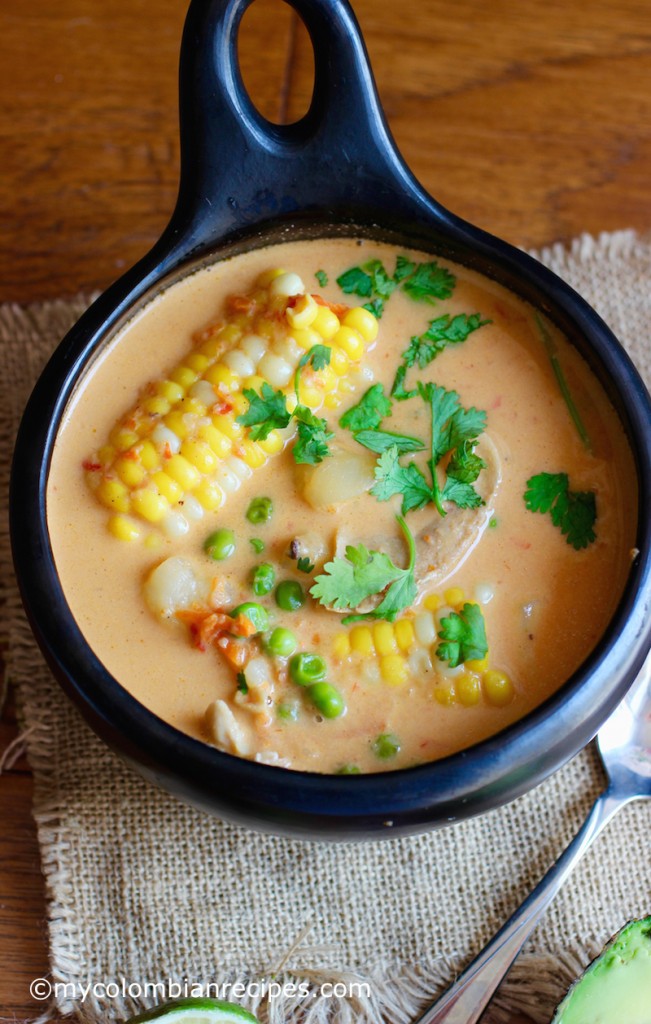 Pin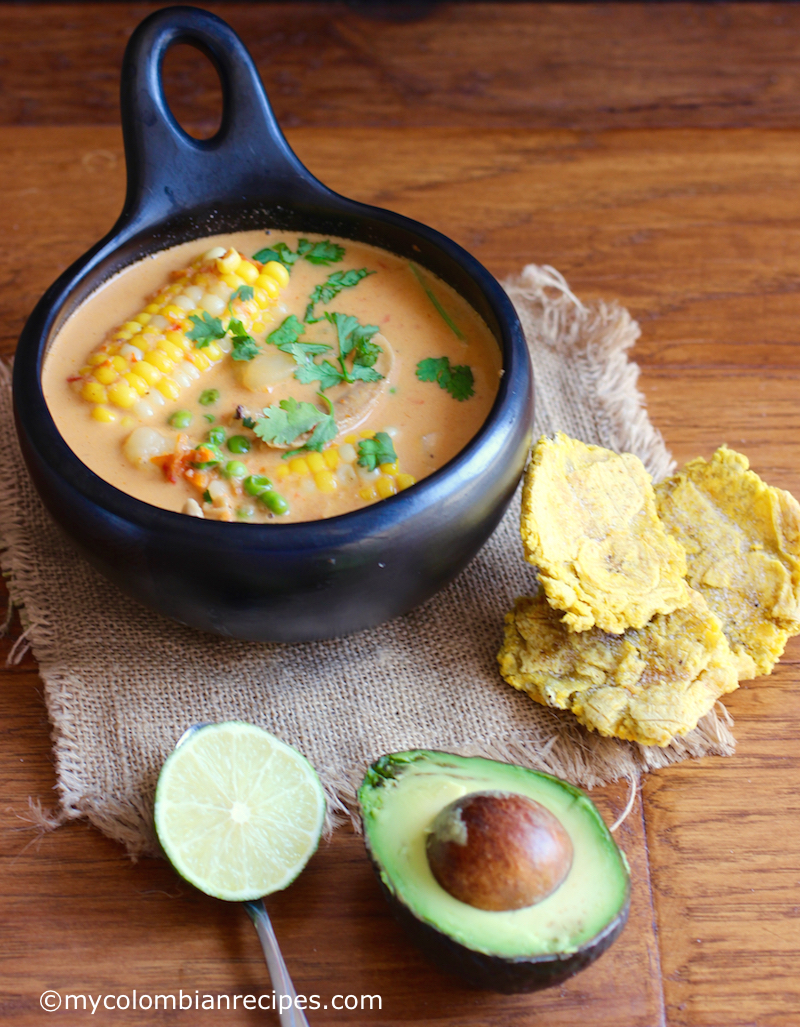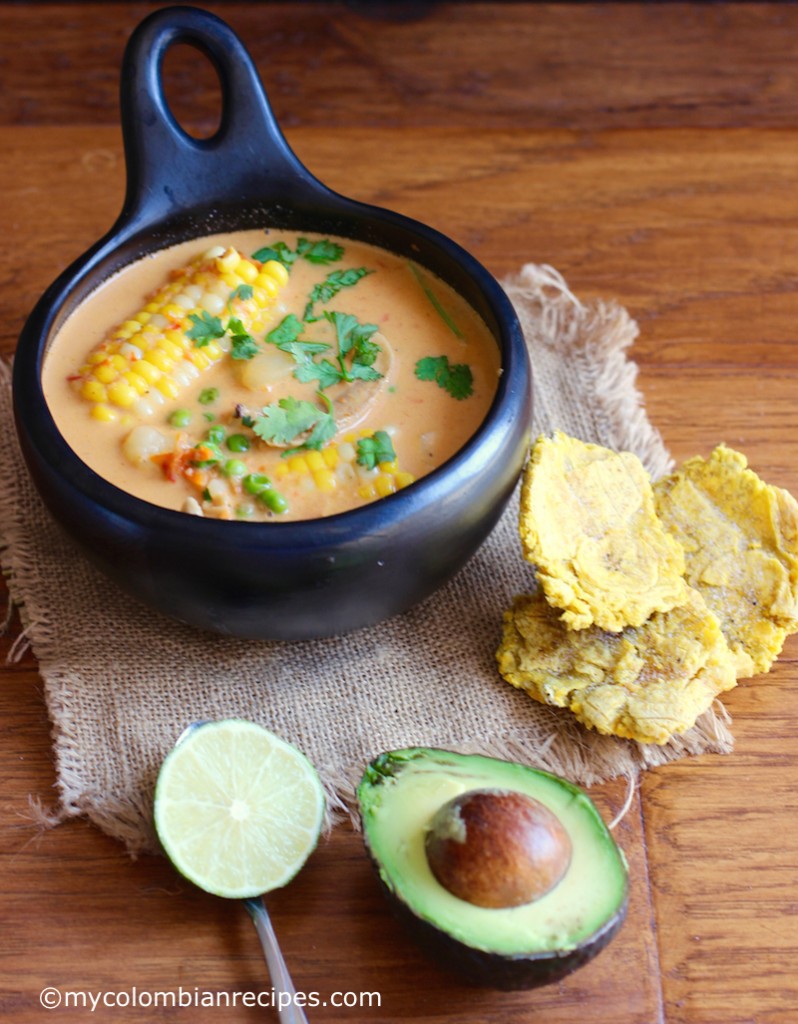 PinPin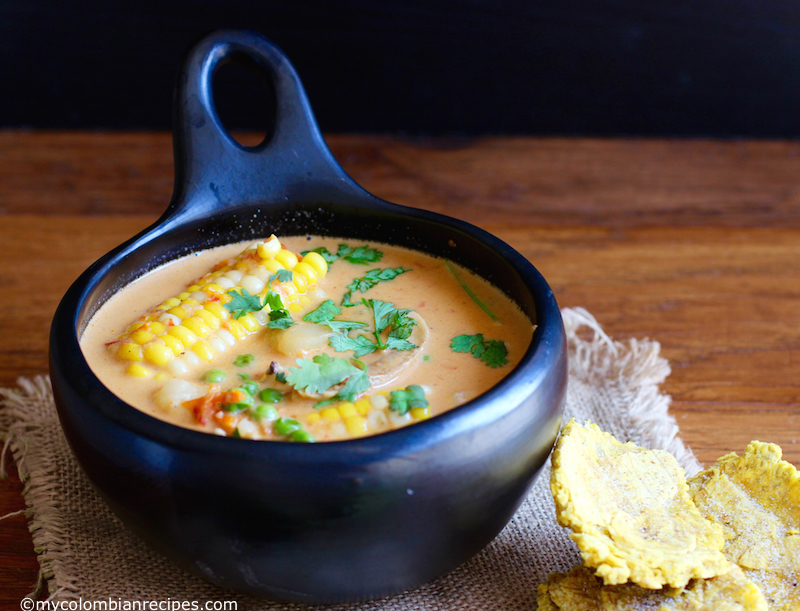 PinPin