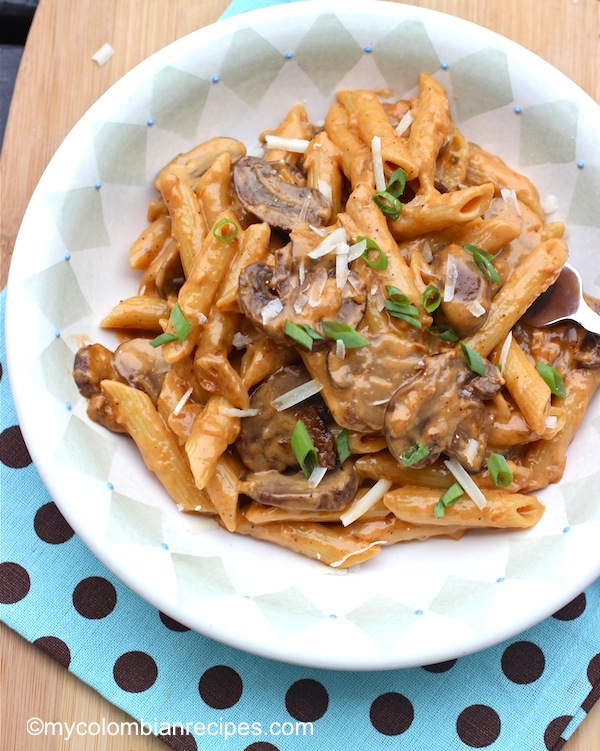 This simple pasta with portobello mushroom sauce recipe is very easy to prepare and has plenty of flavor, making it perfect for a vegetarian weeknight dinner. You can substitute any other mushroom variety. Serve with a green salad. Since my husband became a vegetarian 7 months ago, I am always trying to make good meatless recipes and this is one of his favorites.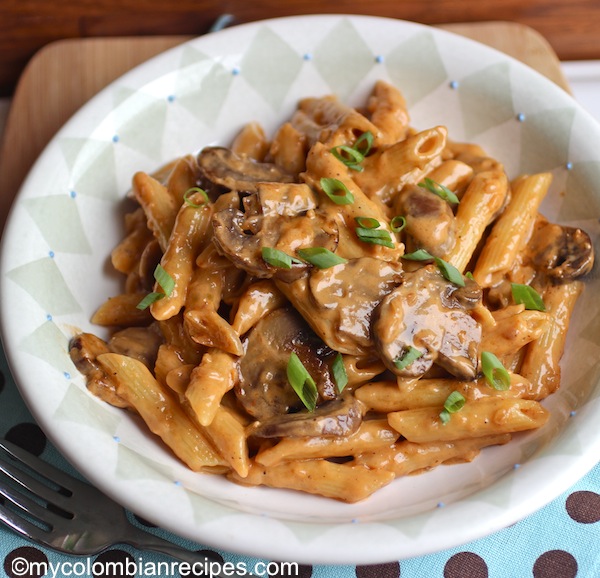 Ingredients
(6 Servings)
1 pound penne pasta
1/4 cup olive oil
1/3 cup chopped onions
1/2 pounds chopped portobello mushrooms
2 garlic cloves, minced
Salt and Pepper
1/2 teaspoon ground thyme
2 1/2 cups heavy cream
2 tablespoons tomato paste
1 1/2 cup parmigiano-reggiano cheese
3 tablespoons chopped chives, divided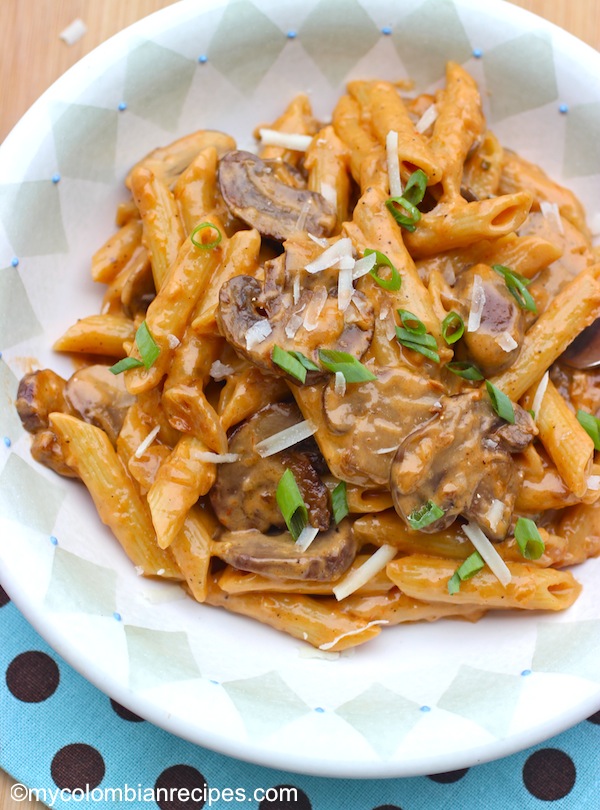 Directions
Cook pasta in boiling salted water until al dente; drain well and keep warm.
Heat oil in a large saucepan over medium heat. Add the mushrooms and cook for 5 minutes or until soft, stirring occasionally. Add onions, garlic, salt, pepper and thyme; cook 4 minutes, stirring occasionally.
Add the cream, increase the heat to high and bring to a boil, add the tomato paste, reduce the heat to medium low and simmer until thick, stirring constantly with a wooden spoon about 5 minutes. Add the parmigiano-reggiano and 1 tablespoon chives, stir well and adjust the seasoning to taste.
Add the pasta to the mushroom sauce, stirring well and cook until the pasta is heated through, about 2 minutes. Remove from heat. Sprinkle with remaining chives and serve immediately.
If you like this page, you can say thanks by sharing it