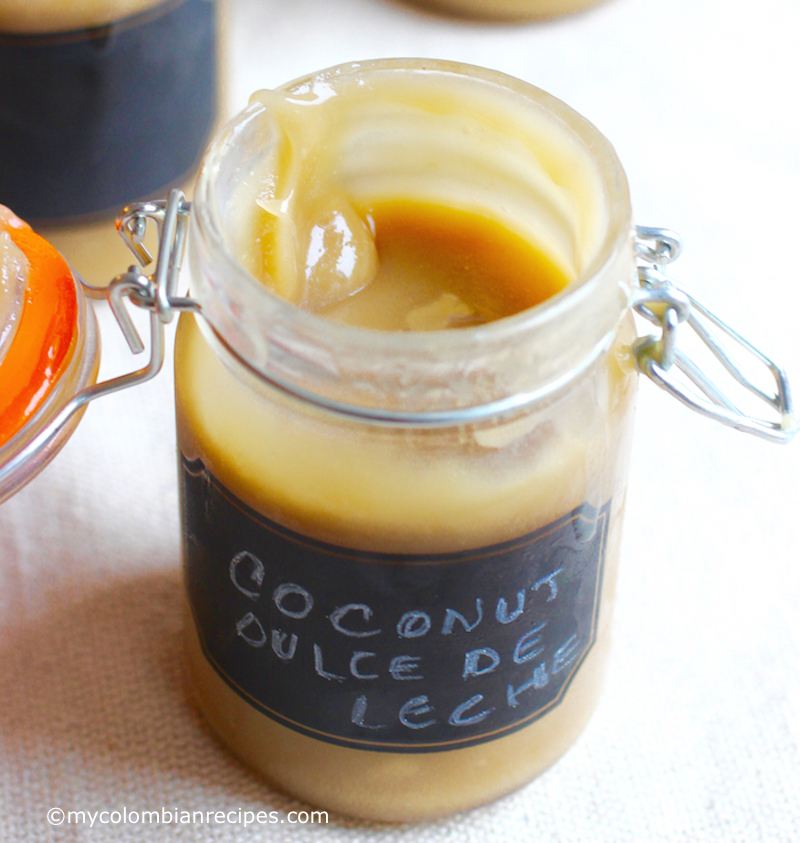 Today's recipe is a variation of the delicious and traditional dulce de leche or arequipe, but instead of whole milk, it's made with coconut milk. This makes for a wonderful alternative for those who don't do dairy.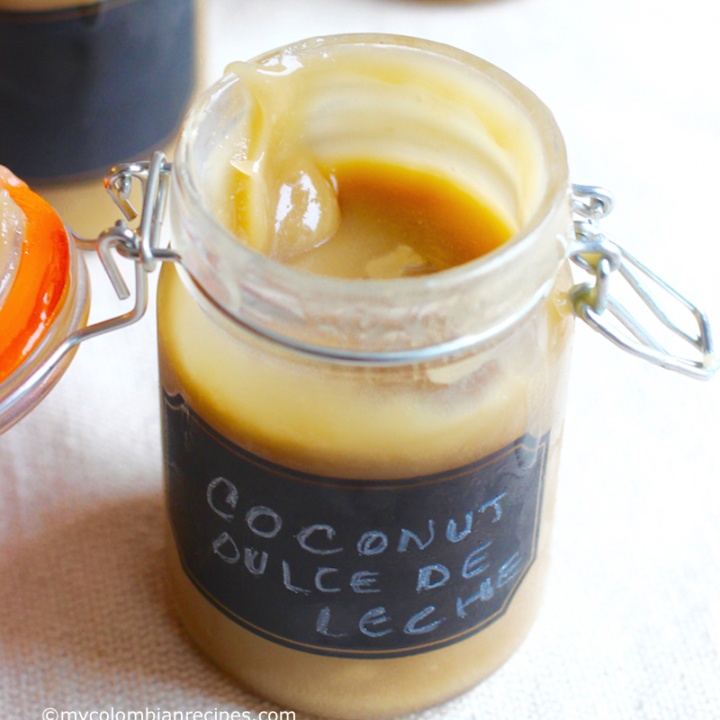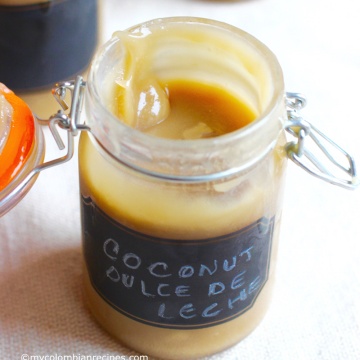 Arequipe de Coco (Coconut Dulce de Leche)
Ingredients
5

cups

of canned coconut milk

2

cups

sugar

1

teaspoon

vanilla

½

teaspoon

baking soda
Instructions
Combine all the ingredients in large pot over medium heat, stir until the sugar is dissolved. Reduce the heat to low.

Continue cooking string occasionally until the mixture starts to thicken and the color changes to a caramel tone and has a creamy consistency, about 2 hours.

During the last hour it needs to be watched closely to keep it from burning. It will thicken more when it cools down. It can be refrigerated up to 5 days.

Dulce de leche is a popular dessert in Latin America that goes by many names. In Colombian it's called arequipe, in Mexico, cajeta and is made with goat's milk, in Argentina and the rest of Latin America, it's referred to as dulce de leche and manjar blanco.
While dulce de leche is tasty enough to be served as a dessert by itself, it makes almost everything taste better to me. Dulce de leche is a diverse ingredient that can be used as a filling for cakes, empanadas, and crepes & as a topping for waffles, french toast, pancakes, ice cream and crackers.
This Arequipe de Coco (Coconut Dulce de Leche) recipe is very simple to make, requires a few ingredients and is very popular in Colombia.
Buen provecho!