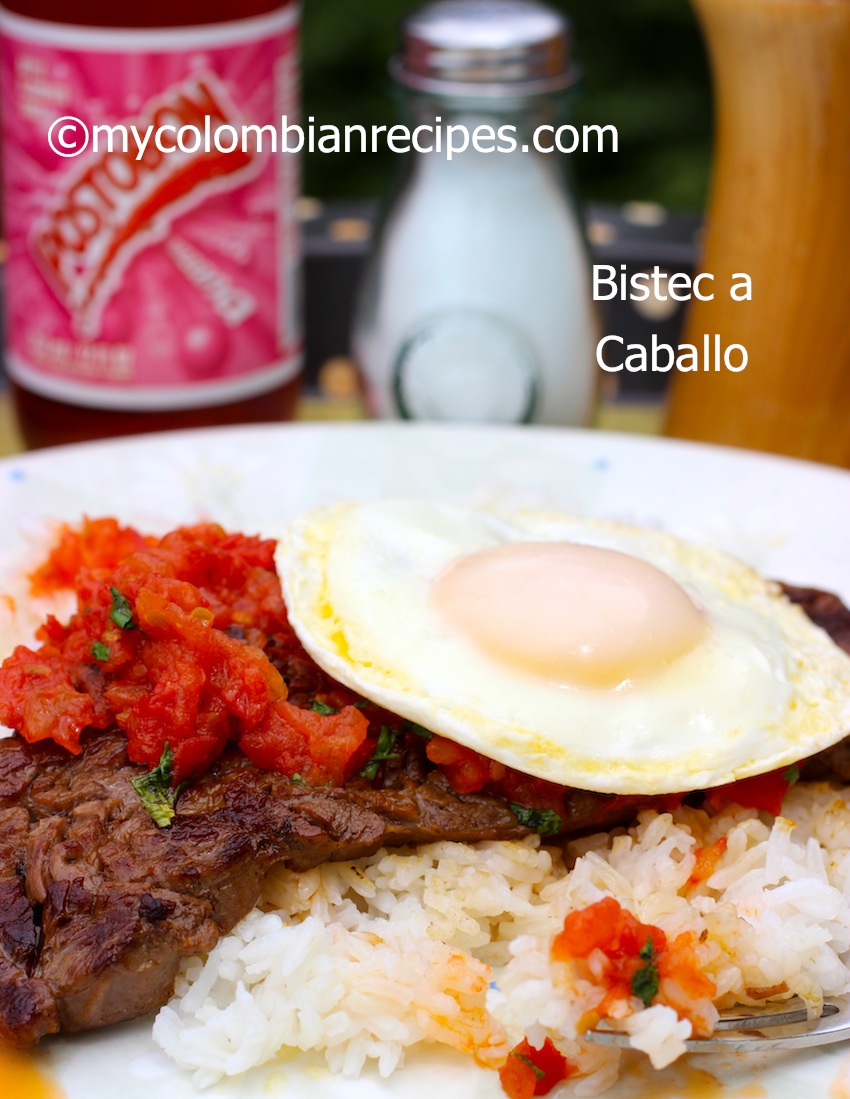 Bistec a Caballo is a traditional Colombian dish. It is basically a piece of steak with a tomato and onion sauce, topped with a fried egg. We serve it with white rice and ripe plantain on the side. As far as the interesting name, I really don't know from where it came, but do let me know if you find out 😉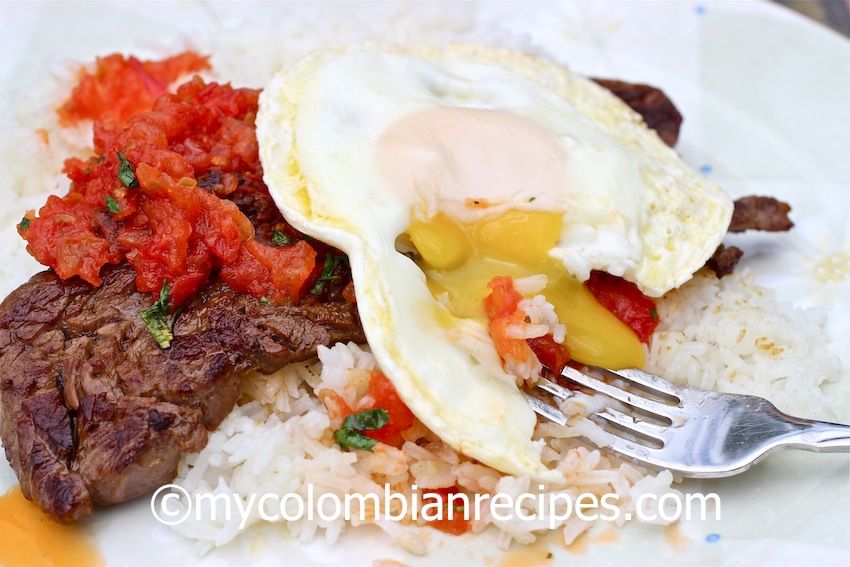 Bistec a Caballo is made with skirt steak or flank steak and is delicious, try it!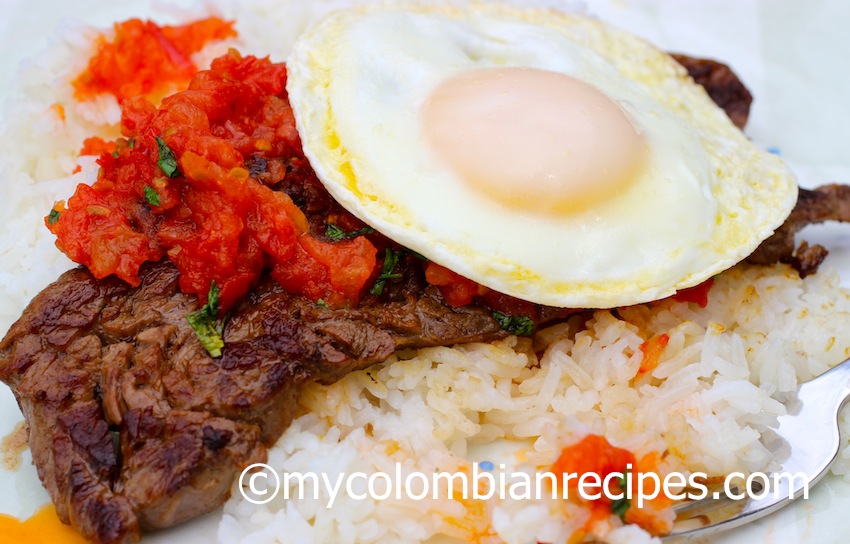 Ingredients
(4 Servings)
2 pounds skirt steak, trimmed and cut into 4 equal portions
1 ½ tablespoons olive oil
1 garlic clove, minced
2 tablespoons mustard
1 teaspoon dried oregano
1 tablespoon ground cumin
Salt and black pepper
2 tablespoons fresh cilantro, chopped
1 cup hogao
4 fried eggs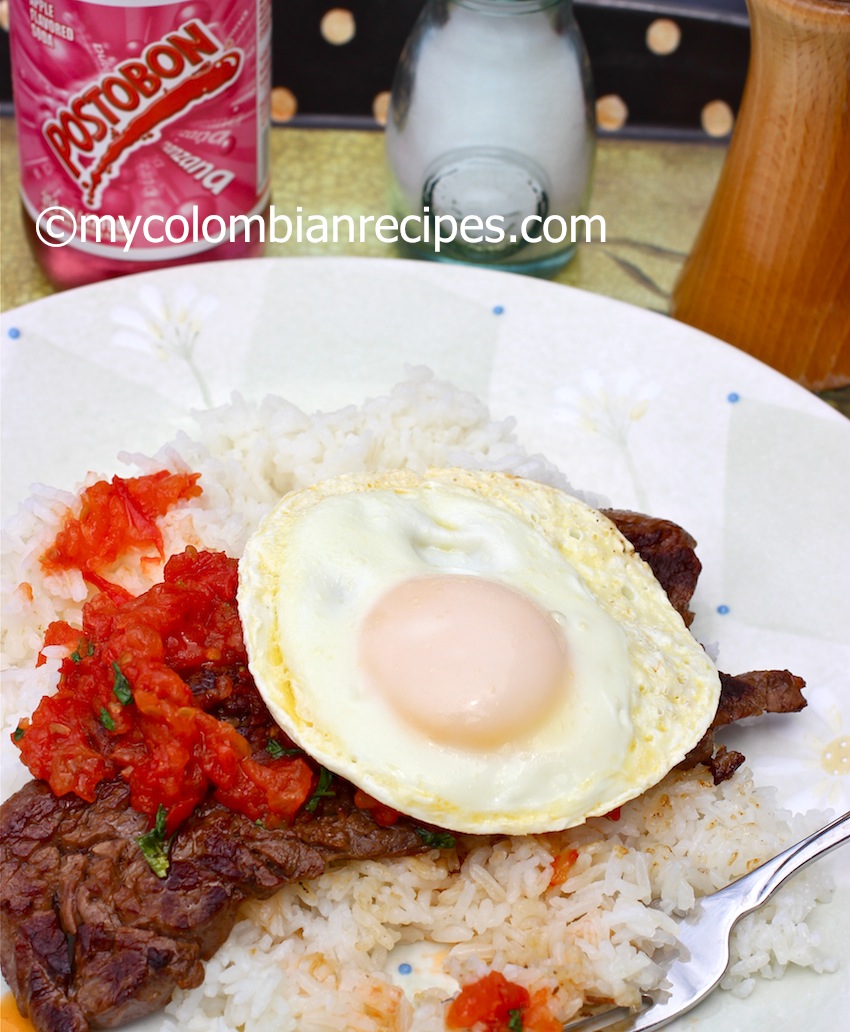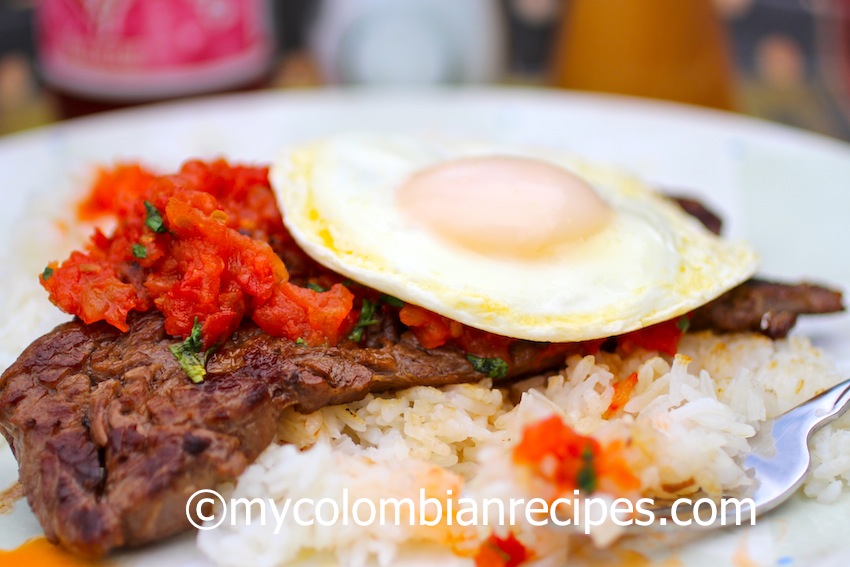 Directions
Place the steaks between sheets of wax paper, then pound until each steak is about ¼ inch thick.
Place the pounded steaks in a zip lock plastic bag. Add the mustard, oregano, cumin, garlic, cilantro, salt and pepper. Refrigerate for 1 hour or overnight. Be sure the steaks are evenly covered.
In a large skillet, heat the olive oil over medium heat. Place the steaks into the skillet and cook for 3 minutes per side.
To serve: Pour hogao over the steaks and top with a fried egg.
This was printed from MyColombianRecipes.com