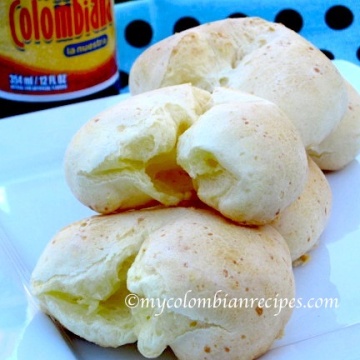 Colombian Yuca Bread (Pan de Yuca)
Ingredients
1

cup

sour tapioca starch

yuca harina

2

cups

queso fresco

1 ½

teaspoons

baking powder

2

eggs

¼

teaspoon

sugar
Instructions
Pre-heat the oven to 450°F.

In a food processor, place the yuca flour, cheese, sugar and baking powder. Process until well combine. Add the eggs slowly while food processor is running.

Divide the mixture into 12 equal size portions and shape into a ball.

Place on a baking sheet lined with parchment paper and bake for about 15 minutes or until golden on top. Serve warm.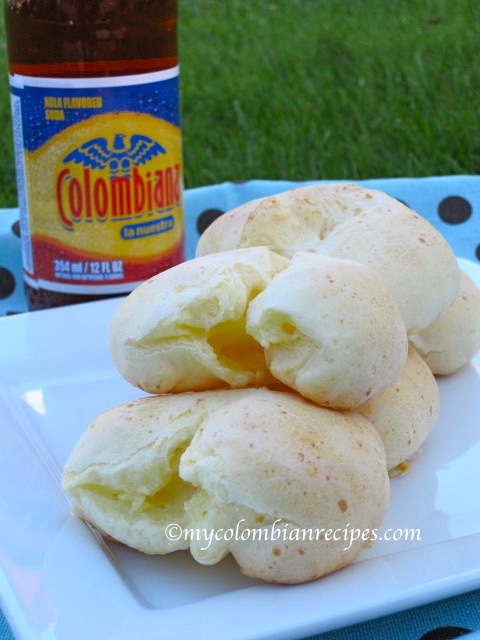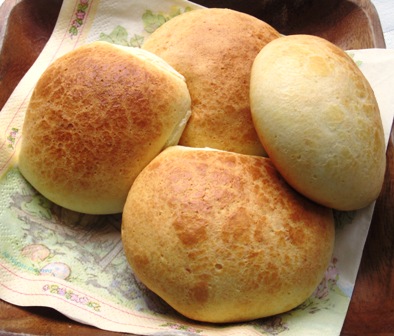 Pan de yuca is a traditional Colombian bread made with yuca flour and cheese. It is delicious with a cup of hot chocolate for breakfast or for an afternoon snack with a cup of tea or coffee.
I don't understand it, but I can't seem to follow a recipe. Can any of you fellow food bloggers relate to this? I think this is the main reason that I don't like to bake, as baking doesn't allow me as much flexibility with a recipe. This yuca bread recipe failed more than once because I didn't follow my aunt's recipe. After ruining a couple of batches, I figured that I had better follow her recipe. It's OK to be creative with some dishes, but sometimes it's not such a good idea. So, here is my aunt's pan de yuca recipe 😉 Enjoy!