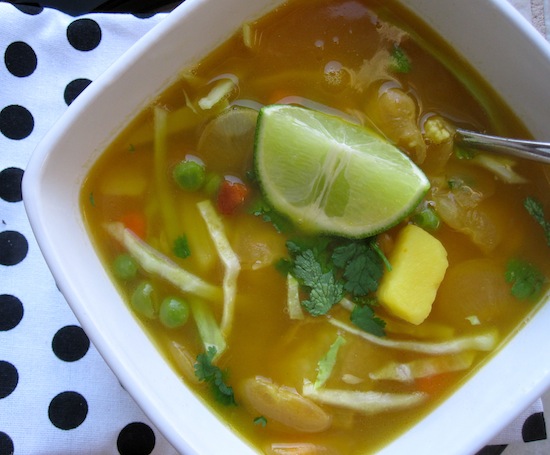 Today I want to share another traditional Colombian soup from the Boyacá y Cundinamarca regions of Colombia Cuchuco de Trigo. If you've been around here for a while you know that I love all kinds of tasty soups. And, if you love homemade soups like me, canned just doesn't cut it. The good news is, soups are simple to make from scratch. Try it!
Buen provecho!
Ingredients
(4- 6 servings)
2 pounds pork ribs or pork bones
10 cups water
1/2 cup soaked wheat
1 cup fava beans
2 yellow medium potatoes, peeled and diced
2 red potatoes, peeled and diced
1/2 cup chopped onion
3 garlic cloves
2 scallions, chopped
1/4 cup red bell pepper, diced
1 teaspoon ground cumin
½ cup chopped fresh cilantro
1/2 teaspoon sazon goya with achiote
1 beef bouillon tablet
2 cups shredded cabbage
1/2 cup peas
1/2 cup diced carrots
2 tablespoons flour
Salt and pepper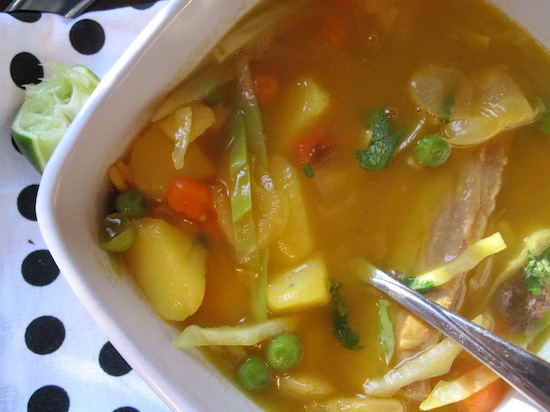 Directions
Place the onion, garlic, scallions, red bell pepper in the food processor.
Place a pot over medium-high heat. Add the water, beef bouillon, wheat, fava beans and pork ribs, bring to a boil. Reduce the heat to medium-low. Add the onion mixture salt and pepper and let it simmer for 50 minutes.
Add the potatoes, cabbage, peas, carrots, Sazon Goya, ground cumin, and flour. Cover and cook for 25 minutes more or until the pork is cooked.
Add the cilantro and serve.
This was printed from MyColombianRecipes.com