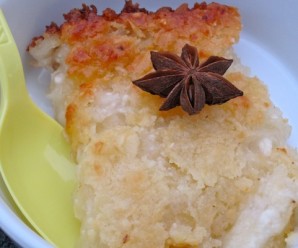 Enyucado (Colombian Style Cassava Cake)
Ingredients
3

cups

shredded yuca or cassava

11/2

cups

queso fresco

grated

1

cup

sugar

1

tablespoon

butter

melted

¾

cup

grated coconut

1

cup

coconut milk

1

teaspoon

ground star anis
Instructions
Preheat the oven to 400F.

In a large bowl place all the ingredients and mix well.

Place the mixture in a buttered baking dish and bake for about 45 to 50 minutes or until golden browned. Let cool, cut into squares and serve.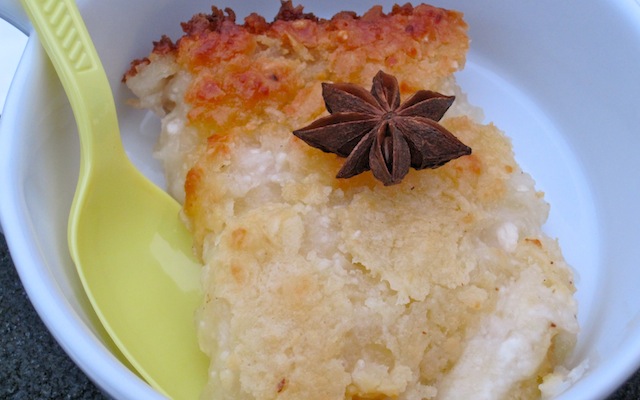 Enyucado is a traditional recipe from The Atlantic coast of Colombia. It is a cake made with shredded yuca, cheese, coconut and star anis seeds and is sweet with a wonderful texture.
I receive a lot e-mails from my readers asking me when I will be writing about certain favorite traditional Colombian recipes and this Enyucado is one of them. So, here is the recipe everyone. It was really easy to make and absolutely delicious. I hope you enjoy it.