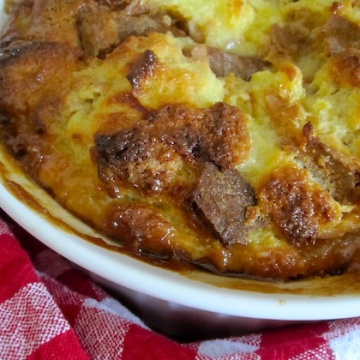 Pudin de Pan y Guayaba (Guava Bread Pudding)
Ingredients
2

cups

sugar

4

beaten eggs

1

cup

whole milk

1

cup

heavy cream

1

teaspoon

vanilla extract

3

cups

diced one day old white bread

about 7 slices

½

cup

diced guava paste or bocadillo
Instructions
Preheat the oven to 350 degrees F. Grease a baking pan.

Mix together sugar, eggs, heavy cream, vanilla and milk in a bowl.

Pour over cubed bread and let sit for 15 minutes. Add the guava paste and mix well.

Pour bread mixture into prepared pan and bake for 35 to 45 minutes, or until set. Remove from oven.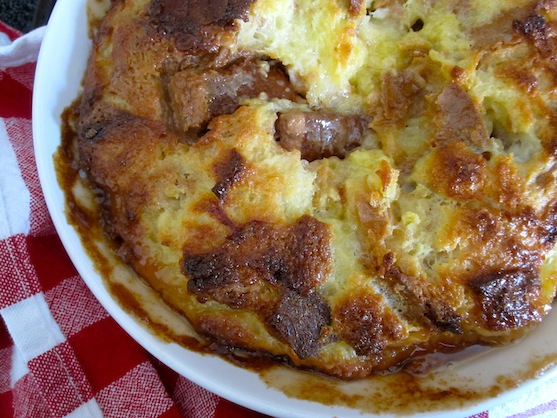 Not only is this Guava Bread Pudding sweet, golden and delicious, but it's versatile too. You can have it for breakfast, a mid-afternoon snack, or as a dessert.
This bread pudding turned out fantastic and it is best served warm. If you can't serve it right away, heat it up before you do. It is wonderful with vanilla ice cream on top.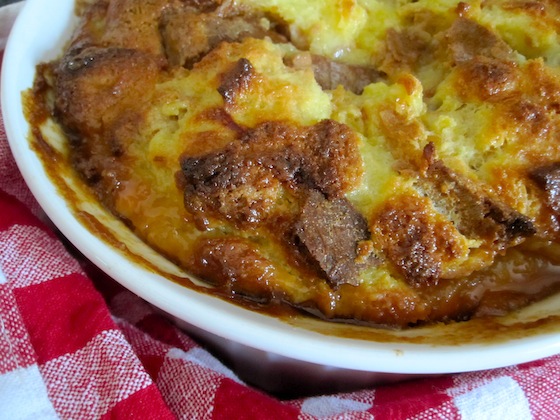 Buen provecho!