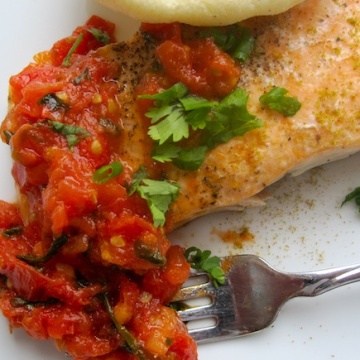 Salmon con Hogao (Salmon with Colombian-Creole Sauce)
Ingredients
2

cups

of Hogao

2

6 oz salmon fillets

½

teaspoon

ground cumin

Salt and pepper

2

tablespoons

olive oil
Instructions
Preheat the oven to 400° F.

In a baking dish place the salmon fillets. Drizzle olive oil and season each fillet with cumin, salt and pepper.

Place the baking dish in the oven and bake for 15 to 18 minutes or until the salmon is cooked through.

lace the salmon on a serving plate and spoon sauce on top of the fish. Serve with plain rice, potatoes or arepa on the side.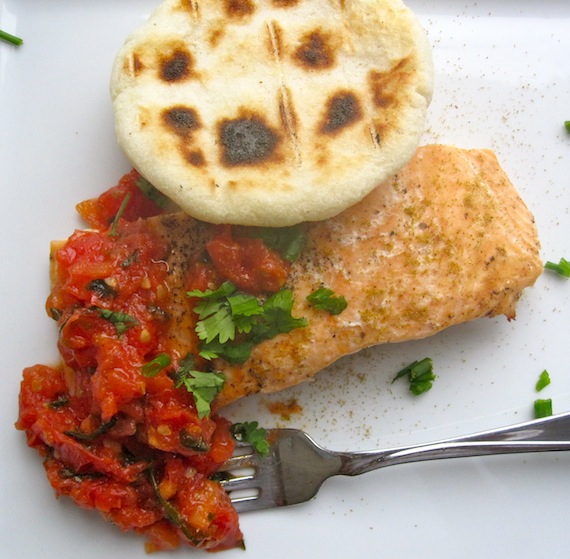 "Hogao" is a traditional Colombian creole sauce made with tomatoes, scallions, garlic, cumin and cilantro. I love this sauce and I am oddly tempted to dump it over everything I cook, from soups, fish, meat or poultry, to a bowl of plain steamy white rice with fried egg 😉
Last week I made this fish dish for lunch and the flavors are incredible. The salmon is soft, the hogao sauce is rich, and together it melts in your mouth in perfect harmony.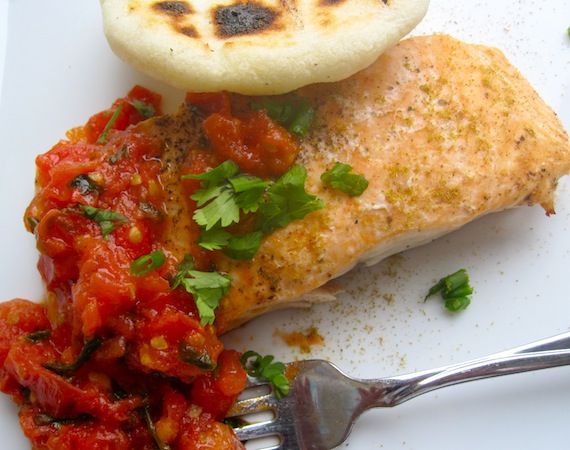 Buen provecho!