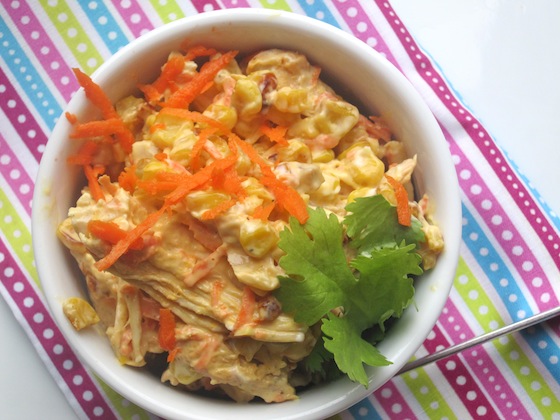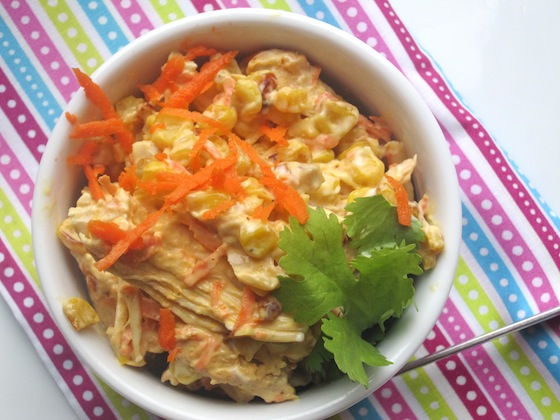 Last week I roasted some chicken breasts for dinner and had a couple left over. I don't like leftovers so I was thinking all morning what to make with them.
I ended up making a great variation of a traditional chicken salad and it was delicious. You can serve it alone or it would be wonderful on top of pita or flat bread as well.
This Shredded Chicken and Corn Salad is a delicious way to make use of leftover chicken, but it's also tasty enough to want to roast a chicken just to make the salad!
Buen provecho!
Ingredients
(4-6 servings)
2 chicken breast, shredded
Salt and freshly ground pepper, to taste
1/2 cup mayonnaise
1/4 cup crema fresca or creme fraiche
1/4 teaspoon ground cumin
Juice of 1/2 lime
1 cup cooked corn kernels
1/2 cup shredded carrots
2 tablespoons shredded onions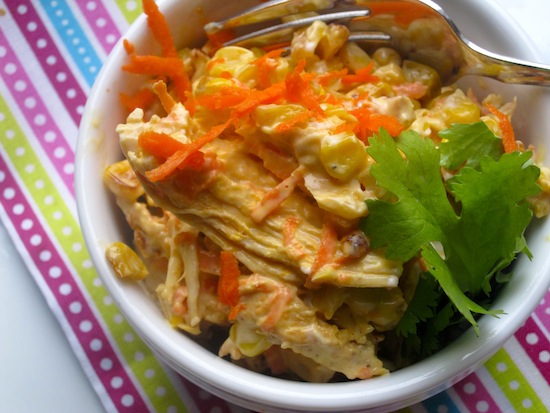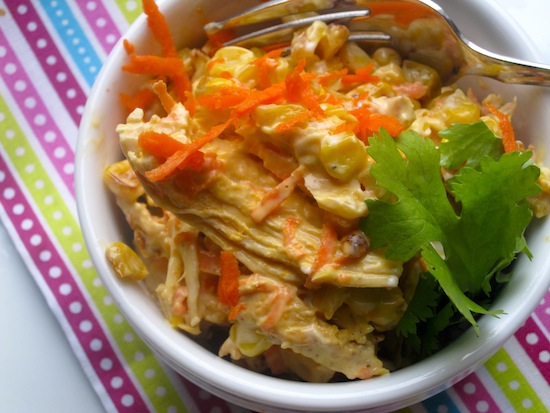 Directions
In a bowl, whisk together the mayonnaise, salt, pepper, the lime juice, crema fresca, cumin and onions until blended and smooth.
Fold in the chicken, corn and carrots.
This was printed from MyColombianRecipes.com